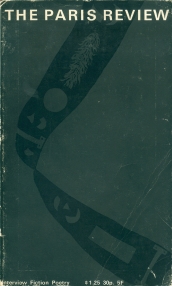 Purchase this Issue $60.00
"Always receiving kisses and slaps, caresses and kicks–and that is the life of the poet": Pablo Neruda on the Art of Poetry.
Stories by Jane DeLynn, George Fox, Harry Mathews, James Salter, Jonathan Schwartz, Kathrine Talbot, and Dallas E. Wiebe. Poems by Robert Creeley and Tom Clark.
Table of Contents
Fiction
Jane DeLynn, Glimpses
George Fox, The Twenty-sixth Second
Harry Mathews, The Sinking of the Odradek Stadium
James Salter, The Destruction of the Goetheanum
Jonathan Schwartz, Family Matters
Kathrine Talbot, The Lion of Heyst
Dallas E. Wiebe, Skyblue as the Letter C
Interview
Pablo Neruda, The Art of Poetry No. 14 Full Text
Poetry
Muin Beseisu, Three Poems
Julien Blaine, Three Poems
Steve Brooks, the breakfast show
Stephen A. Canada, Three Poems
Tom Clark, Bugs Ate This Lake Clean
Robert Creeley, Poems
Mahmoud Darwish, A Song and the Sultan Full Text
Robert Harris, Two Poems
Michael McClure, Moiré
Patrick Nolan, Three Poems
Charlie Vermont, For Barbara
John Wieners, Two Poems