In Valerie Stivers's Eat Your Words series, she cooks up recipes drawn from the works of various writers.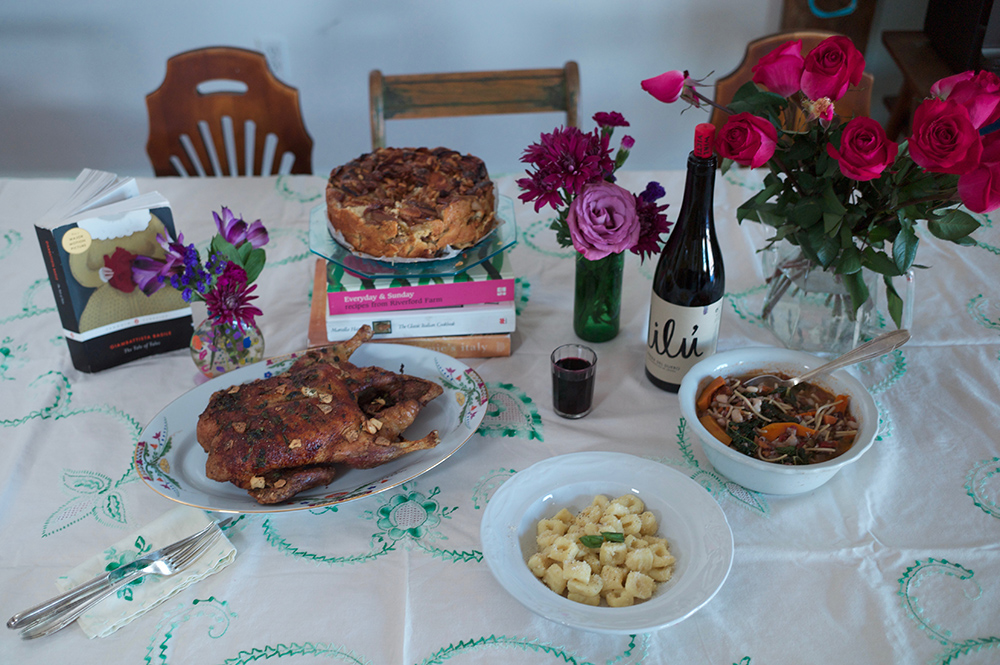 The first and most deliciously weird collection of European fairy tales comes not from the Brothers Grimm but from Giambattista Basile (1575–1632), a poet, courtier, and feudal administrator from Naples. Because Basile wrote in the Neapolitan dialect, The Tale of Tales—in the original, Lo cunto de li cunti—has been obscure for most of its history. The first authoritative English translation, by Basile scholar Nancy Canepa, appeared only in 2007. For those of us who read to enter different skins and live in different worlds, the book is a treasure box of estranging language and metaphor. The tales are fantastical, but the greater thrill is how the writing brings alive the details and sensibilities of daily life in Baroque-period Italy, six hundred years ago. Here is Basile describing a pretty young girl:
She truly was a delectable morsel: she looked like tender curds and whey, like sugar paste; she never turned the little buttons of her eyes without leaving hearts perforated by love; she never opened the basin of her lips without doing a little laundry of souls.