This is the fourth installment of Valerie Stivers's Eat Your Words column.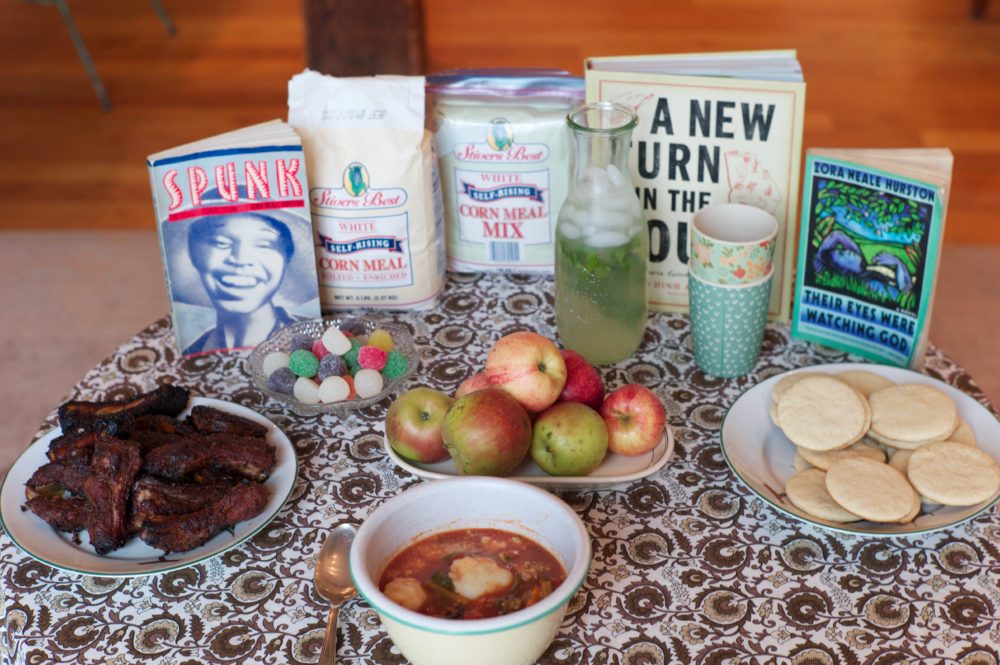 In Their Eyes Were Watching God, the 1937 novel on black Southern womanhood by Zora Neale Hurston (1891–1960), people eat soda crackers with cheese, drink lemonade or sweeten their water with ribbon cane syrup, and serve whole barbecued hogs with sweet-potato pone. A man on a spree offers fried chicken and macaroni for all, and Janie, the heroine, leaves her first husband after frying him a hoe-cake to go with his coffee.
"She dumped the dough on the skillet and smoothed it over with her hand. She wasn't even angry," Hurston writes.
Instead of a loveless marriage, Janie insists on having the sweet things in life. Her second husband buys her "the best things the butcher had, like apples and a glass lantern full of candies." And her great love is a handsome man 15 years her junior whom everyone calls "Tea Cake." (A tea cake is a classic of Southern cooking that's actually a simple round of sugar dough with a crisp bottom and chewy texture, something between biscuit and cookie.) Hurston's belief that the pursuit of happiness and sensuality was a worthy life goal, especially for a black woman, was radical when the book was published. She was criticized for being "pseudo-primitive," too female, too personal, not promoting black causes in the right way. Hurston died in obscurity and was only rediscovered in the 1970s thanks to the efforts of Alice Walker, who was teaching at Wellesley at the time. Read More