In Valerie Stivers's Eat Your Words series, she cooks up recipes drawn from the works of various writers.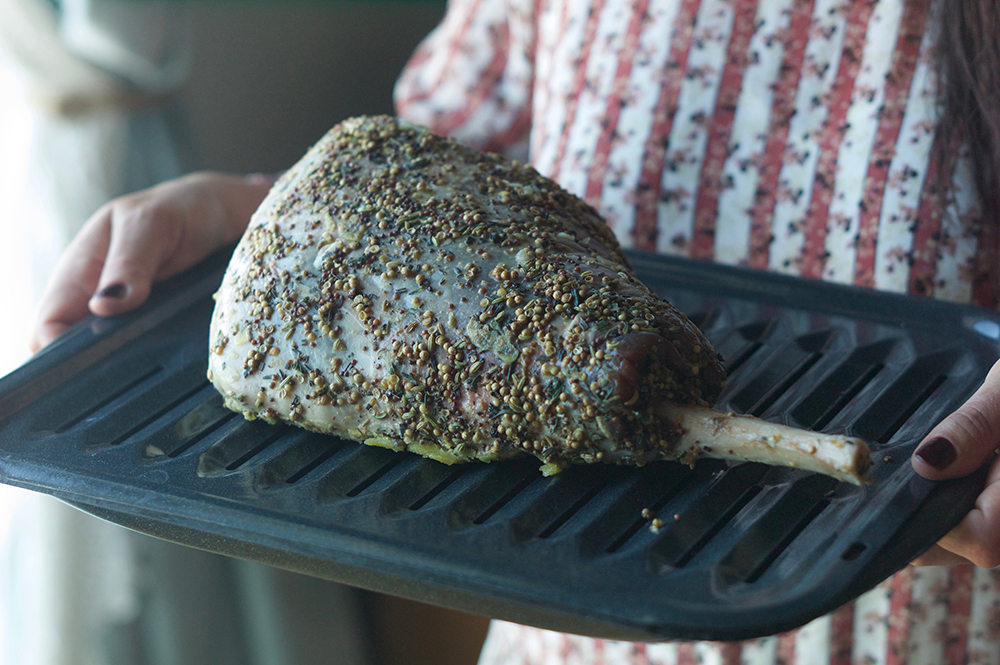 A Satanist witch from Mexico with whom I correspond on Twitter (I'm intrigued by her insights but nervous when she tweets things like #TakeMeDarkLord) wrote not long ago that all cooks are witches, though she didn't mention the obverse: Can all witches cook? If the writer Shirley Jackson (1916–1965), a self-styled witch as well as one of the greats of twentieth-century literature, is anything to go by, the answer is yes, and the rule becomes interesting: domestic goddesshood is not quite what we expect from a horror writer, as Jackson was often (mis)labeled.
Jackson's most famous story is "The Lottery," first published in The New Yorker in June 1948 and known to every schoolchild in America for its surprise ending, in which a group of ordinary-joe villagers stone a woman to death on a bright spring day for no reason other than "tradition." The story's message is the deplorable nastiness ordinary humans can get up to when they feel socially sanctioned, and it has stung readers for generations. Its massive notoriety, however, somewhat overshadows Jackson's other accomplishments, which include an extraordinary run of short fiction published from the forties through the early sixties; a string of novels that includes The Haunting of Hill House and her 1962 masterpiece, We Have Always Lived in the Castle; and, oddly, two cheery best-selling memoirs—for which Jackson was well known and hugely beloved in the fifties—about raising children.
These seem like disparate genres, but knowing the two motherhood memoirs are out there brings Jackson's work into focus. The reader realizes, with a chill, just how many of Jackson's horror stories start in the grocery store. Jackson's horror is domestic horror. Her concerns were women's concerns. Even the stoning in "The Lottery" is conducted "in time to allow the villagers to get home for noon dinner." Jackson's work is "part of a vibrant and distinguished tradition that can be traced back to the American Gothic work of Nathaniel Hawthorne, Edgar Allan Poe and Henry James," as Ruth Franklin writes in the wonderful Shirley Jackson: A Rather Haunted Life. But Jackson made a "unique contribution" to that tradition: a "primary focus on women's lives." Read More