Every week, the editors of The Paris Review lift the paywall on a selection of interviews, stories, poems, and more from the magazine's archive. You can have these unlocked pieces delivered straight to your inbox every Sunday by signing up for the Redux newsletter.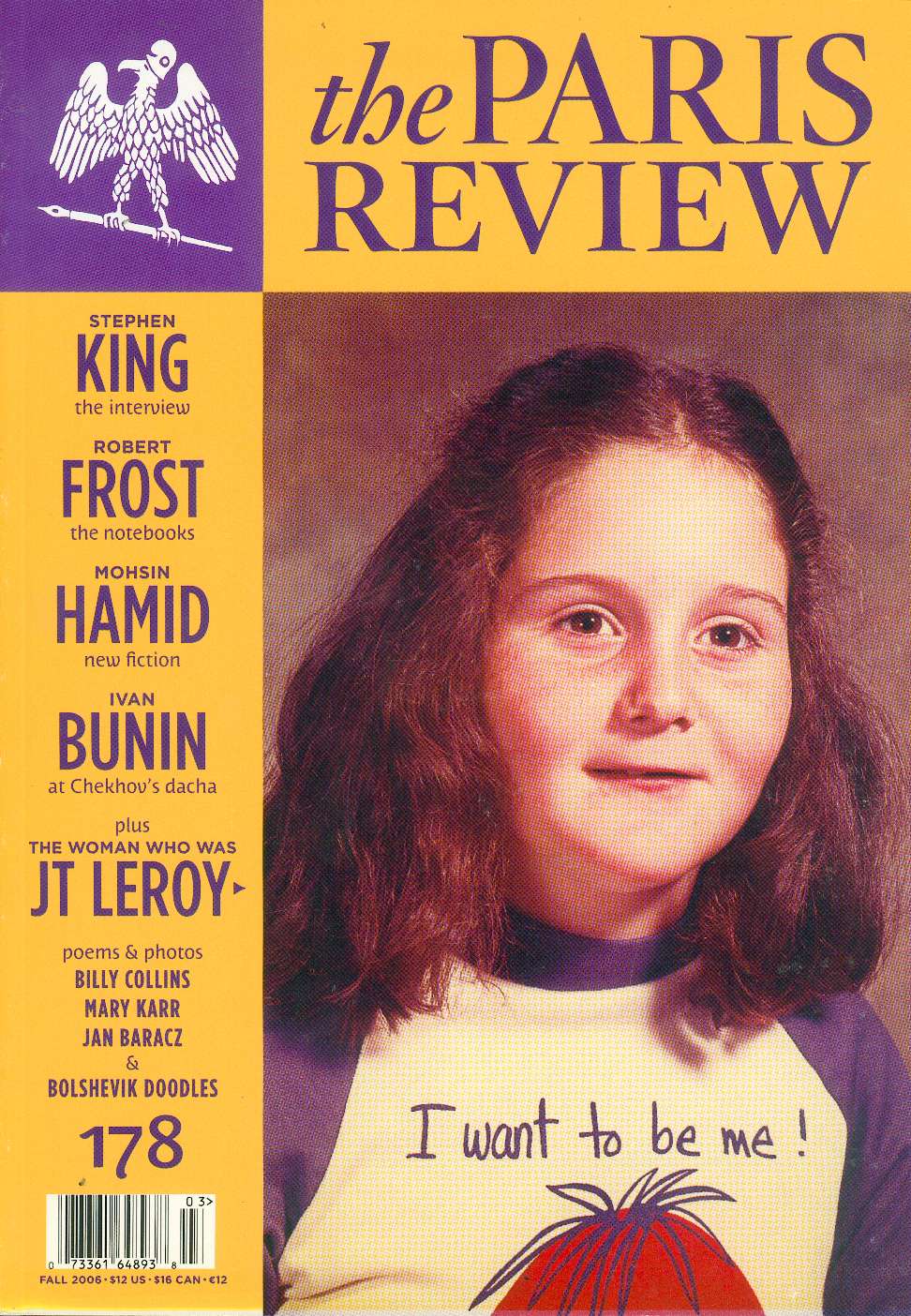 This week at The Paris Review, we're thinking about duplicity, about scam artists and liars, about cheating in all forms. Read on for Nathaniel Rich's 2006 interview with Laura Albert, the woman behind the JT LeRoy hoax; Uzodinma Iweala's short story "Speak No Evil"; and Alan Davies's poem "Lies."
If you enjoy these free interviews, stories, and poems, why not subscribe to The Paris Review and read the entire archive? You'll also get four new issues of the quarterly delivered straight to your door.
Being JT LeRoy
By Nathaniel Rich
Issue no. 178 (Fall 2006)
INTERVIEWER

When you were writing, did you feel JT take over in the same way as when you were talking? Did you feel that JT was writing?

ALBERT

No, when I wrote I felt more like it was me trying to craft a story. He'd tell the story and I was the secretary who would take it down and say, OK, thank you, now I'm going to try to turn it into craft. But while I wouldn't sit there and think of myself as JT, as long as I was writing I didn't have to be Laura either.