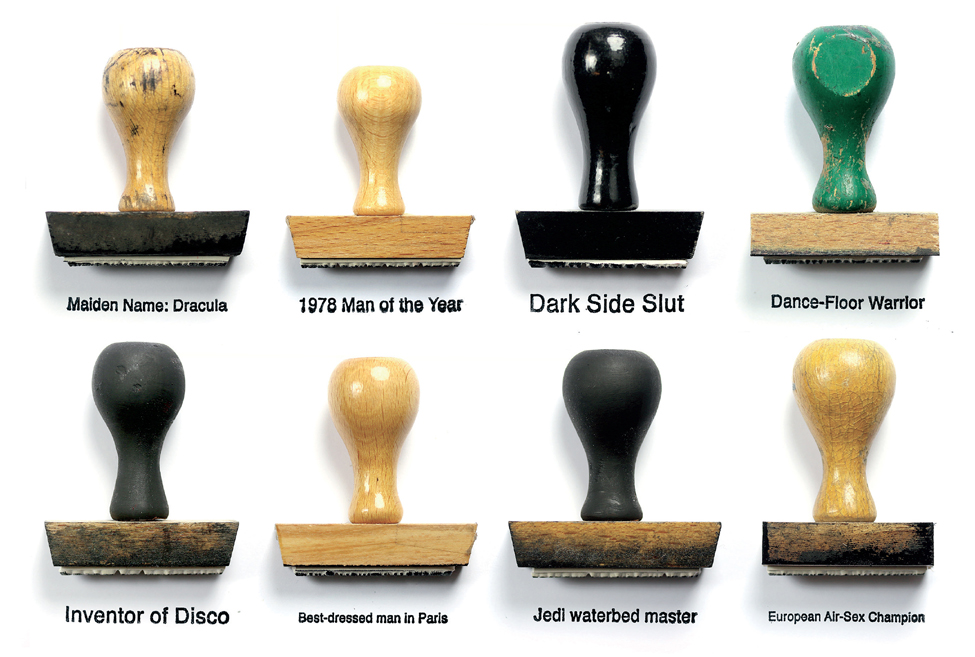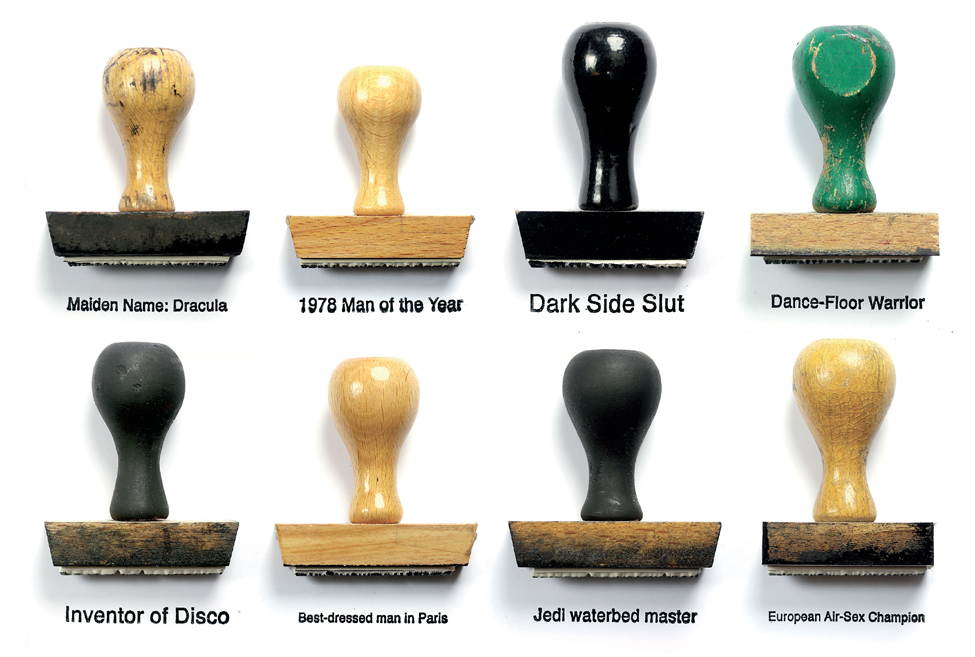 The rubber stamp is the official weapon of officialdom. Anyone who's used one knows why: it feels great to smash a carved piece of wood and rubber onto a piece of paper, leaving an imperious mark where once there was empty space. Properly applied, a stamp is almost onomatopoeic, and its satisfying thump is the bureaucrat's easiest pleasure. It's a tactile expression of power: with a few fluid motions, you make a neat, loud sound, and maybe, depending on what the stamp says, you've just ruined the life of a total stranger.
Vincent Sardon, a French artist with a small shop in Paris's 11th arrondissement, sees the rubber stamp as a kind of talisman of the bureaucratic West. A stamp, he argues, is never an impartial object:
It packs a symbolic wallop because of the millions of judges, cops, customs officials—agents of public authority—who use them to validate passports, to turn people away at the border, to pass judgment, to pass laws, to sentence, to record proceedings, to excommunicate—all sorts of evil documents that have the power of putting people in impossible situations.
His practice is to reclaim the rubber stamp, and the act of stamping, as something playful, banal, even impolitic. In his shop, he designs and sells stamps in a range of sizes and subjects, many of them vulgar, all of them practically useless. There are insults in many languages: "Eat shit and die," "Go piss glass," "T'étais moins con quand tu buvais" ("You were less insufferable when you were still drinking"); remonstrations in commanding block capitals: "SORRY, NOT INTERESTED," "SHUT THE FUCK UP"; and a parade of naked cowboys, porn starlets, and disfigured homunculi, any of which would make a great gift for someone you hate.  Read More