In Valerie Stivers's Eat Your Words series, she cooks up recipes drawn from the works of various writers.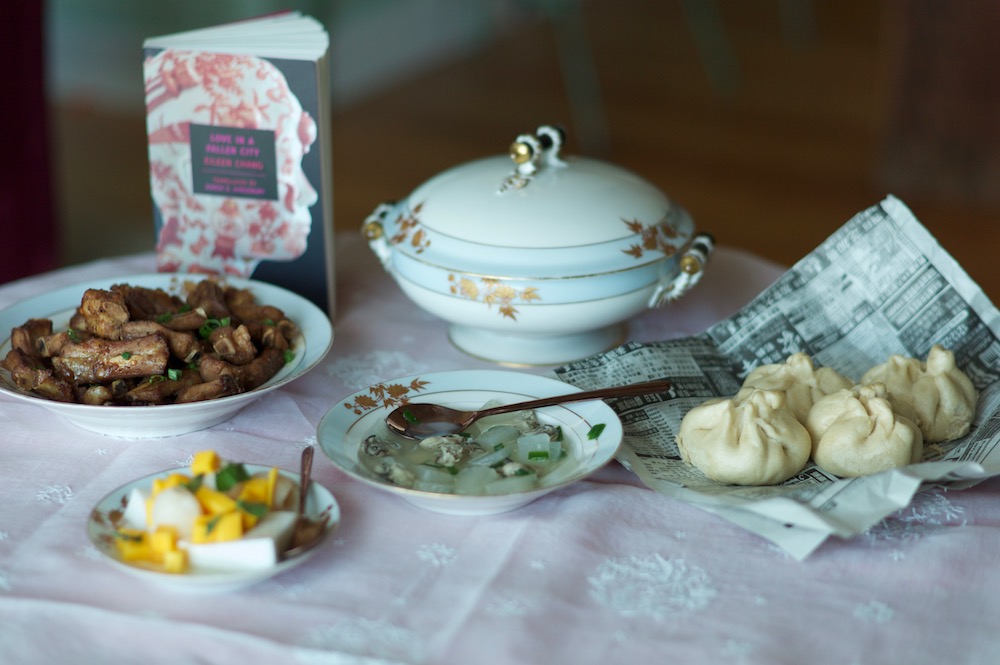 The 1940s wartime Shanghai in Love in a Fallen City, a book of short stories by Eileen Chang (1920–1995), is a bitter and glamorous world of cruel relatives, opium addicts, poor and angry students, Japanese invaders, and young women discreetly selling themselves in "jaunty, clopping" wooden clogs and beautiful clothes. These stories were written when Chang was enjoying a burst of literary stardom in her twenties and are considered to be some of her best. But even at the time, the world they captured was "being pushed onward … breaking apart already, with greater destruction still coming," as Chang writes in the introduction to the book's second edition.
And of course it was wholly destroyed. The Communist revolution followed the war, and there was no place in Chinese letters for Chang, who was an impoverished daughter of the Chinese elite. She immigrated to Hong Kong in 1952, and though she never stopped writing, she died in obscurity in Los Angeles in 1995.