In Valerie Stivers's Eat Your Words series, she cooks up recipes drawn from the works of various writers.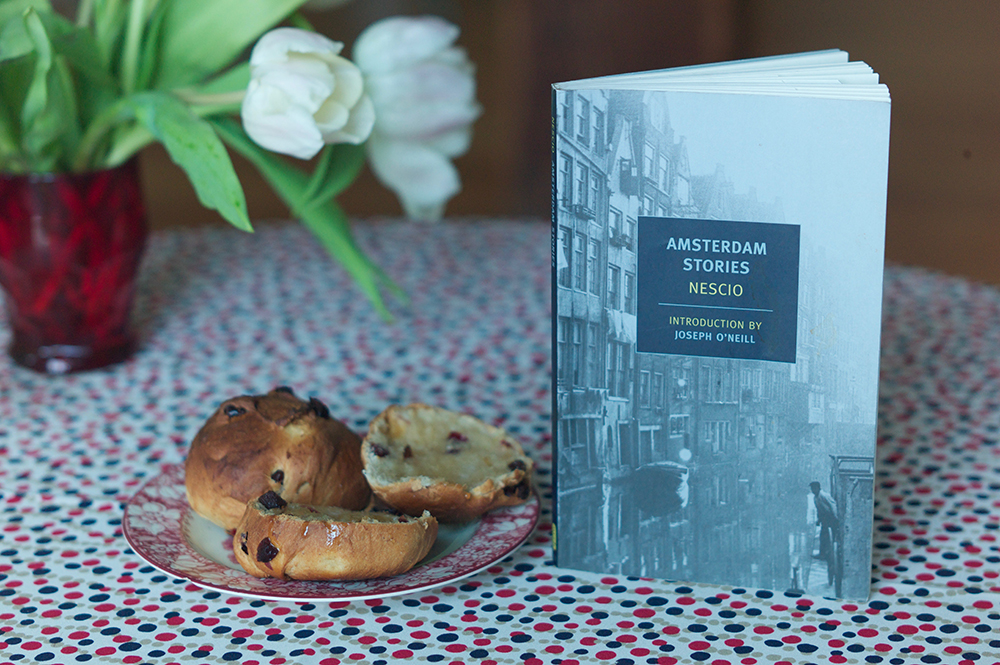 Nescio is Latin for "I don't know" and was the pen name of a respectable Holland-Bombay Trading Company director and father of four publishing in Amsterdam between 1909 and 1942. The writer, whose real name was J. H. F. Grönloh (1882–1961), worked in an office by day and by night sparingly penned not-so-respectable short stories about artistic passion, upper-middle-class sexual longing, and the luminous vistas of his water-soaked city. His minuscule output (two books over forty years) is classic literature in the Netherlands but nearly unknown here. Amsterdam Stories was translated into English for the first time in 2012 and published by NYRB Classics.
The book is a series of interlocking stories about a gang of pals who want to be painters and how they fare over time. Some quickly give up the artistic dreams of their youth for the grind of making money. Others struggle longer against the inevitably conventional middle age. The one who "succeeds" in the art world is portrayed as a successful businessperson of a different stripe. Japi, a character introduced in the story "The Freeloader," is the true artist of the bunch but also antisocial, a sponger, and a jerk. The protagonists mostly wind up with boring office jobs and staid marriages, drowning in the daily details of their lives, as we all do. Of packing lunch for children (the way I begin my morning five days a week), Nescio says, "You try slicing bread and making sandwiches for four kids just once, if you're not used to it, the way the unfortunate writer of these pages has done on occasion, it'll drive you insane." Yes, it will. Yet even faded souls have stirrings, "some vague idea" toward art and nature, love and greatness. Much of Nescio's charm for the modern reader is in how recognizable the issues he examines are, how little has changed.
Appropriately for a book about the daily grind, people in Amsterdam Stories are frequently seen eating that most office appropriate of meals: the sandwich, sometimes mentioned to be "ham" but usually unspecified. Sandwiches appear enough in the stories that I wanted to know what they were like in Nescio's Netherlands and why people didn't eat anything else. Via the auspices of the internet, I discovered that the sandwich's prevalence in the book was no coincidence; supposedly, that's all Dutch people eat for breakfast and lunch. They like them small, with thin fillings, and there are many classics, like pastrami and sliced liverwurst, and three-layer "zebras" of rye bread and chive cream cheese (as you'll see below, I made both). They also eat sandwiches with butter and sugar sprinkles (called "hail"), but that must have been after Nescio's time.  Read More