In Valerie Stivers's Eat Your Words series, she cooks up recipes drawn from the works of various writers.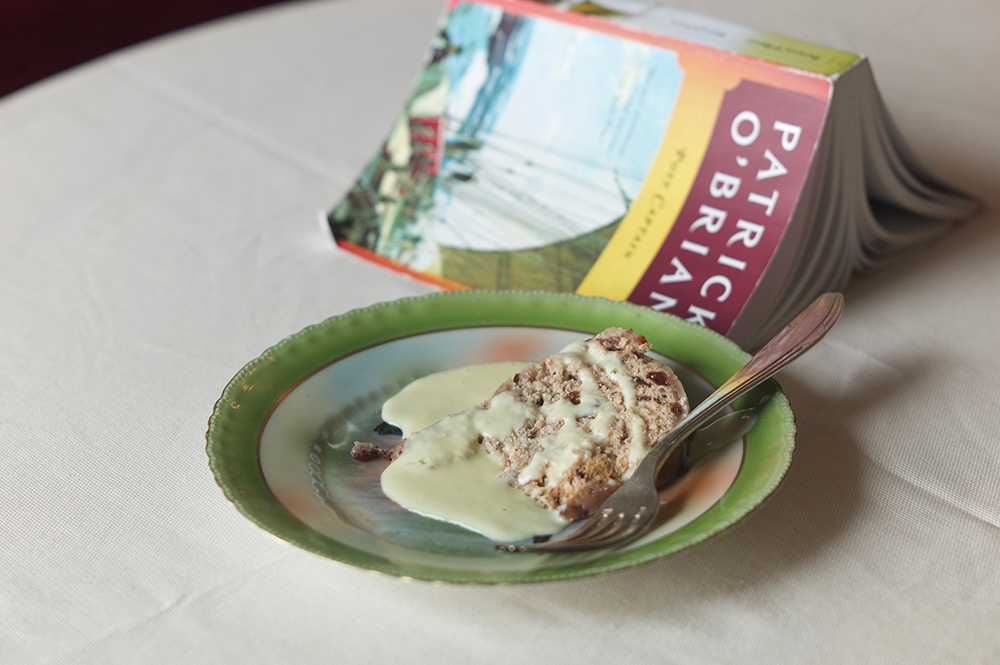 The discovery of a new series of novels to love is often accompanied by joy (a new lifelong friend!) and resentment (why did none of you tell me about this?).
These were precisely my feelings upon finding the Aubrey–Maturin books, a series of twenty naval adventures written by the brilliant British historical novelist Patrick O'Brian (1914–2000). The books take place during the Napoleonic Wars (1803–15) and explore the friendship between Jack Aubrey, a jolly and bellicose naval captain, and Stephen Maturin, his ship's surgeon, a laudanum-addicted naturalist. Most of the action occurs at sea—the first volume starts on the island of Minorca (at the time a British possession), with Jack waiting desperately to be assigned a ship and Stephen ducking out on his lodgings because he's unable to pay the rent. Shore time, when it comes in the second volume, is set in the carriages and country houses of England. I realized about halfway through Post Captain that O'Brian is like a male Jane Austen, writing from the point of view of the soldiers who populate Austen's fiction.
As a newly minted O'Brian addict, I feel he deserves an Austen-like cultural renown and am sad that despite his cult status and best-selling run in his own time, it never quite happened. (Master and Commander, a 2003 movie starring Russell Crowe and loosely based on the books, failed to capture the magic.) I can conclude only that the extraordinary depth of the books' historical detail—especially their verisimilitude regarding naval jargon, which is nearly impenetrable, though it creates a rich texture of "fo'c'sles" and "bosuns"—puts readers off.  Read More