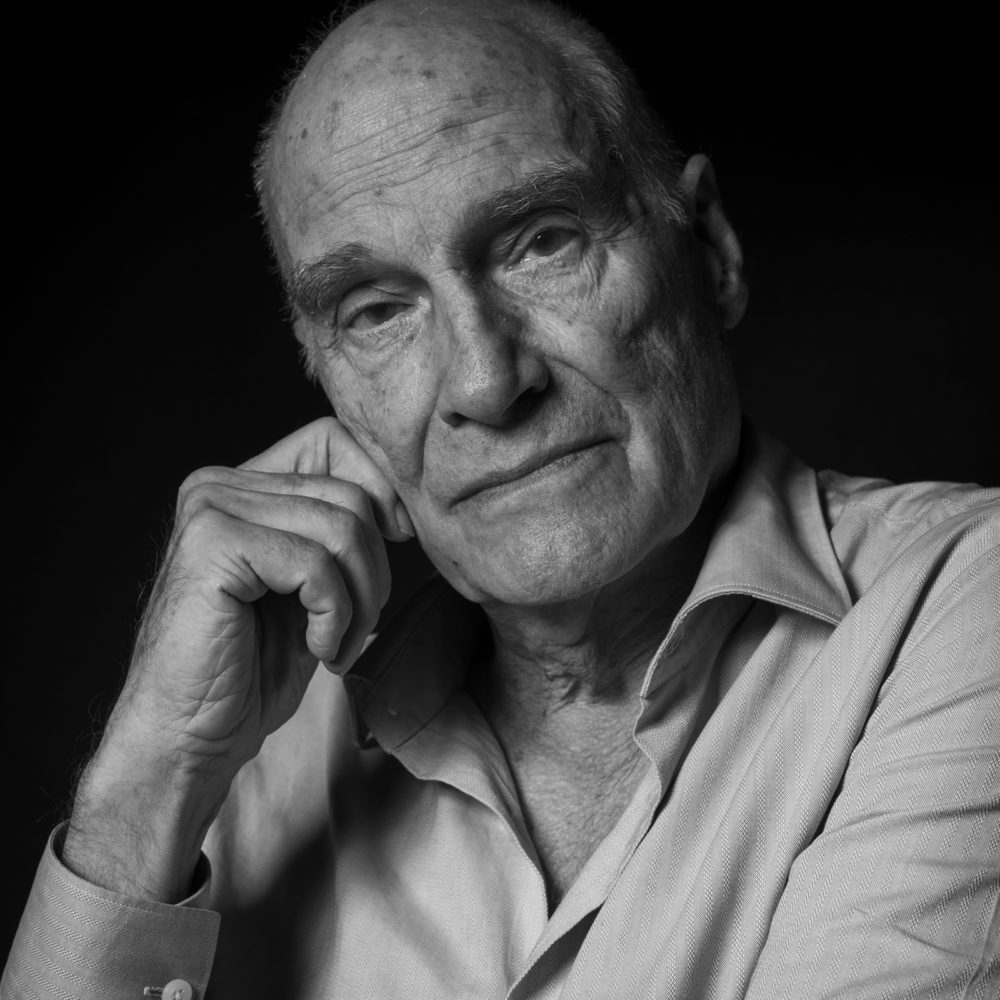 When you meet the film director Barbet Schroeder, whose distinguished career has spanned more than five decades, and you ask him about his next project, you should not be surprised to hear a response like the one the intrepid auteur gave me two years ago, at a New York City cocktail party: "Next week, I plan to fly somewhere far away and do something dangerous—too dangerous to talk about with anyone until it's finished."
Born in Tehran, in 1941, to a Swiss father and German mother and raised mostly in Paris, Schroeder has been one of world cinema's most protean figures, changing forms and themes and settings relentlessly, so who could divine what he'd do next?  Given Schoeder's talk of far-flung travel, this new clandestine project of his didn't sound to me like a big-budget thriller in the vein of his Single White Female. It surely didn't sound like his wonderful documentary about Koko the sign-language-using gorilla, either. Could Schroeder's new work be akin to his French-language Obscured by Clouds, in which he led his cast and crew deep into the jungle of New Guinea? Or would it delve into a new subculture, as he did with the drug-drenched underworld of Ibiza (More), the S and M subculture of Paris (Maitresse), or Charles Bukowski's down-but-not-entirely-out Los Angeles (Barfly)?
Now that the fruit of Schroeder's sub-rosa labors has screened to acclaim at this year's New York Film Festival, I have my answer: The Venerable W is the final installment in Schroeder's Trilogy of Evil. The first film in the trilogy was 1974's General Idi Amin Dada, a "self-portrait" of Uganda's colorfully bloodthirsty despot. The second was Terror's Advocate (2007), which focused on Jacques Vergès, the Parisian attorney who represented international terrorists such as "Carlos the Jackal" and Nazi murderers like Klaus Barbie. The Venerable W completes Schroeder's rogue's gallery with a portrait of the title figure, a monk in Myanmar named Ashin Wirathu—or "W," as Schroeder refers to him.
Labeled by Time Magazine as "The Face of Buddhist Terror," the deceptively sweet-faced and gentle-cadenced Wirathu has, since the start of this century, preached hatred against his nation's Muslim minority, the Rohingya. The Rohingya, whose ancestral home is Bangladesh, constitute only 4 percent of Myanmar's population. Economic boycotts, riots, house burnings, mass rapes, internment camps, and murders—there's little that the Rohingya haven't suffered. Worse, Myanmar's military leaders and its Nobel Peace Prize–winning figurehead head of state, Aung San Suu Kyi, have exacerbated rather than eased the widespread oppression. First they overlooked it, then they permitted it, and now they're actively excusing and encouraging the tragedies.
Schroeder was wise to try to keep his work in Myanmar a secret: the military authorities would not be pleased with him if they noticed him and his filming. Unfortunately, they did notice—and weren't pleased. Schroeder was able to leave Myanmar with life, limb, and footage intact, but he is banned from returning there. 
Last week, just before Schroeder left New York for the Morelia International Film Festival in Mexico, I spoke with him (not at a cocktail party this time, but by phone) about The Venerable W and its place in his filmography.  Despite the grim subject matter, or perhaps to counteract it, Schroeder was congenial and charming. Read More