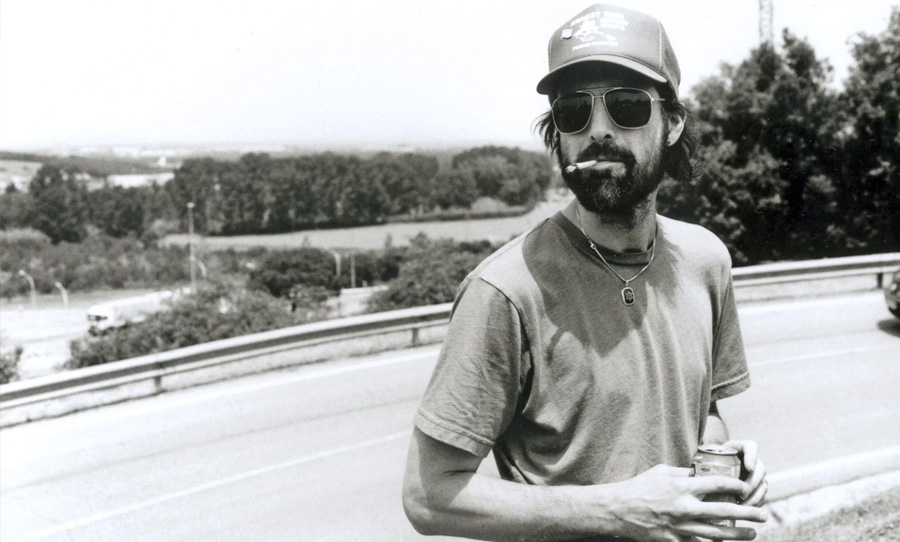 Pour another gallon into the bucket of our national grief, David Berman is gone. The poet and front man of the Silver Jews was fifty-two. The phrase national grief is Berman-esque, though municipal grief or federal grief would be even better. I was in awe of him, and like so many people today, I am crushed.
I knew Berman's poetry, specifically his 1999 collection Actual Air, before I knew his music, but both became deeply important to me. I think of his lines weekly, maybe daily.
You can't change the feeling, but you can change the feeling about the feeling.
I love your amethyst eyes and your Protestant thighs.
And of course: All water is classic water.
Berman's great topic was the impossibility of being alive. I was glad to have him on the job. Being alive is fucking impossible! Berman knew this but still saw beauty and strangeness and humor, too. His work seemed to be saying that the world is impossible, yes, but you didn't have to take it too seriously.
When Hunter S. Thompson died, my dad, who loved him, said, "It's especially hard because you thought that someday you'd meet up with him and all the people who got it." With Berman, I did sort of think that. I don't know what I imagined. A pool party? All the fragile souls, the people who got it, in bikinis and trunks, with Berman at the grill.
But anyway. I never met him and that's probably for the best. I wouldn't want to have to tangle with my admiration up close. I wouldn't want to stand there waiting for an anointing that didn't come. Stammering out something foolish and leaving disappointed.