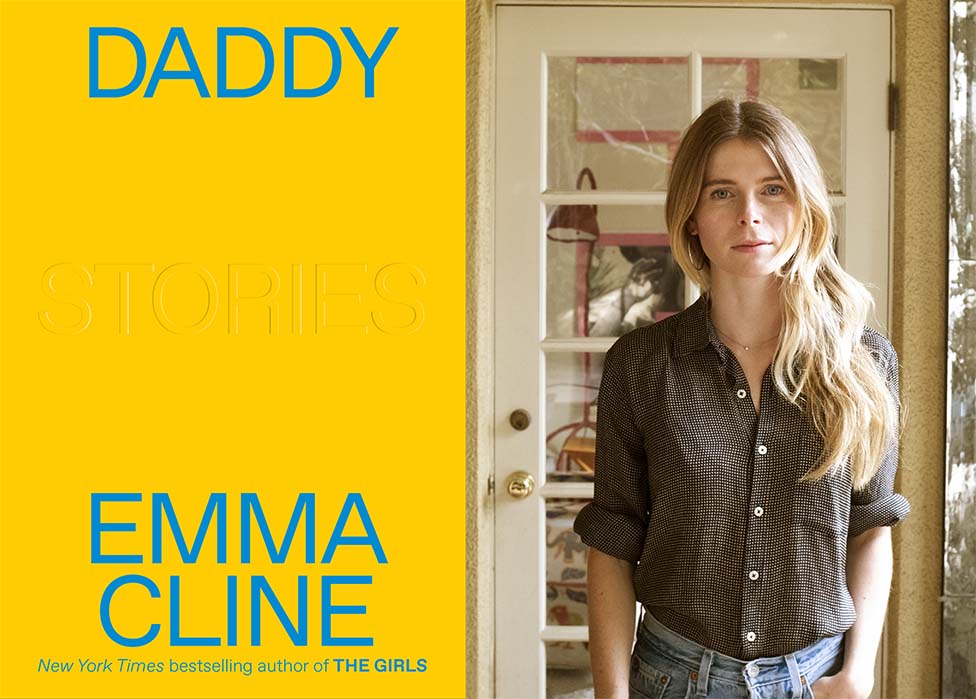 I first encountered the work of Emma Cline in the winter of 2016, when I found myself at one of The Paris Review's legendary parties: this one celebrating the launch of The Unprofessionals, an anthology in which Cline's Plimpton Prize–winning story "Marion" (first published in issue no. 203) appeared. I'd arrived late, and I tried to enter as quietly as possible—the living room of 541 East Seventy-Second Street, the residence of George and Sarah Plimpton, was packed full with bodies, almost eerily hushed. Cline read an excerpt from her then-forthcoming debut novel, The Girls, which tracks a California teenager's peripheral involvement with a Manson-esque cult in the late sixties. Though I couldn't see her face over the sea of heads between us, I let her singular command of language, image, and psychological nuance carry me into the sort of hypnotic trance the best writing does. Once home, I devoured everything I could find of Cline's. It was no surprise when The Girls, which I read feverishly in a few sittings, became an international best seller.
In her aptly titled new story collection, Daddy, Cline delves deeper into the same thematic concerns that haunted The Girls: agency, cost, the performance of gender, the undercurrent of violence roiling just beneath the surface of ordinary life. An aspiring actress sells her underwear to strangers. A washed-up film director confronts his cruel judgments about his son, who wants to follow in his footsteps. The former nanny to a celebrity takes refuge at a friend's home after her affair with her employer is revealed in the tabloids. A disgraced magazine editor is hired to help edit the ghostwritten memoir of a tech entrepreneur, an opportunity at what he sees as a final chance at redemption. Above all else, the characters in Daddy vie for control—at times over others, but in large part over themselves, their own narratives, and especially the ways in which they're perceived. The lengths they go to in order to impose some semblance of that control are shocking, moving, and deeply human.
Since 2016, much has changed. 541 East Seventy-Second Street no longer belongs to the Plimptons; living rooms packed with people are, at least for the foreseeable future, a thing of the past. Cline's prose, too, has undergone an evolution of sorts. Critics of The Girls called it "overwritten"; here, Cline's virtuosic sensory descriptions are pared down in a way that allows her piercing psychological insights to shine. A satiric, bone-dry humor reigns. Atmospheres hum as though shot through with electricity; place informs psychology, and vice versa. 
In late August, Cline and I spoke on the phone from opposite ends of Los Angeles, where we both currently live. A heat wave raged on; wildfires were tearing through her native Sonoma County. She was crouching in her neighbor's driveway, trying to find better service—a scene which could've easily sprung from one of the stories in Daddy.
INTERVIEWER
Even though a handful of your protagonists are women, you render male interiority here in a highly specific, and often deeply uncomfortable, way that feels especially exciting to me. Can you talk about the process of inhabiting some of these "monstrous men"?
CLINE
The culture has sort of forced everyone into having to imagine the interior lives of men, and why they do what they do. Just think about the amount of energy that is expended trying to decode what Donald Trump is thinking, and why he's acting so erratically—it's sort of this forced contemplation of male interiority, and I thought a lot about that, during all of the #MeToo moments. Just seeing an entire workplace having to grapple with the actions of one man, and all this energy and effort that was expended by all of these other people to try and figure out what could have possibly been going on inside this man's mind. So I think on one level it's not that much of a leap, just because it's something the culture is already pushing. But in terms of writing, it was nice after The Girls, which is so much about a character who feels herself to be buffeted about by this larger system that she has no control over, very much enthralled to men—there was something interesting about shifting gears so much as a writer, to try to write about men who didn't feel so attuned to the emotional world around them, or the emotional world of others. Read More