Interviewed by Wallace Shawn
Issue 148, Fall 1998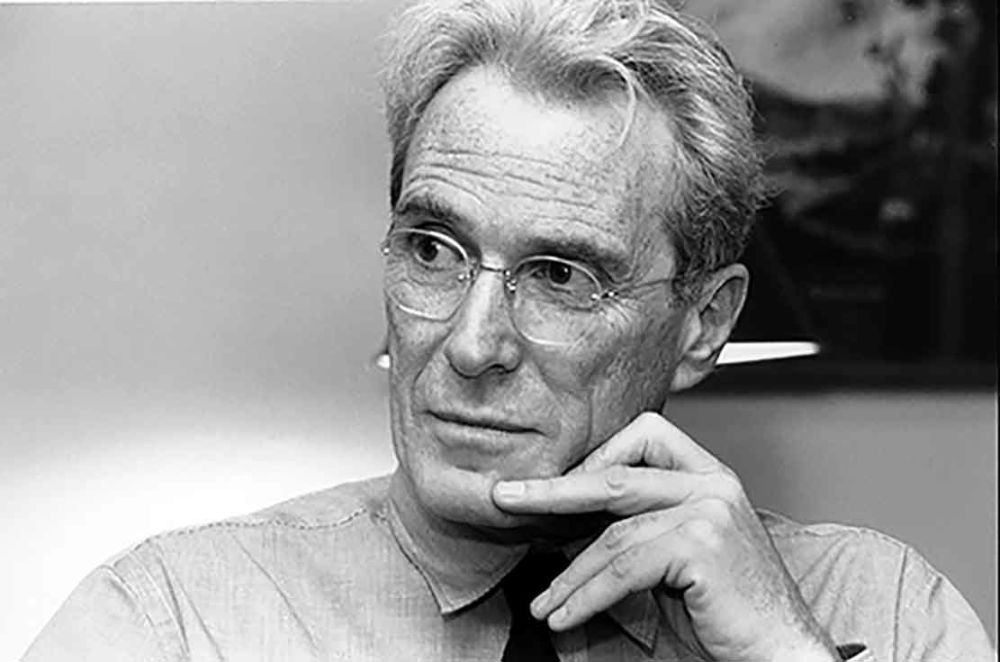 Mark Strand was born in 1934 on Prince Edward Island in Canada. His parents were from the United States. His father did many different things—you could call him a businessman—and his mother was at different times a schoolteacher and an archaeologist. When Strand was an infant, the family lived in Halifax, then Montreal. When he was four years old, they moved to Philadelphia. Attending public school there, Strand at first spoke very little English and had a heavy French accent. "Mocked and generally brutalized by my classmates," Strand learned English fast. But then his father, now working for Pepsi-Cola, took the family to Cuba, Colombia, Peru and Mexico. "I moved around so much, and went to so many different schools, that I never found my own place," Strand has said. "I really come from nowhere. But I was fortunate in that many of my summers were spent on St. Margaret's Bay, near Halifax." During these happy summers, he discovered a landscape "that became internalized," that became "the one I carried with me wherever I went: the sea, the runty pines along the coast, the big lichen-covered boulders, cold mornings . . ."
Although he wrote a little poetry in high school and read and wrote poetry while attending Antioch College, he entered the Yale School of Art and Architecture intending to become a painter. (When he was nineteen he had worked one summer in Mexico as an assistant to David Siqueiros, helping to create "a kind of art I learned to despise while I was working on it.") But while studying painting, he became an ardent reader of Wallace Stevens, and somewhat to his surprise found himself taking English courses, writing poetry, and winning the admiration of some of his English professors. In 1960 he was given a Fulbright Scholarship to Italy to study nineteenth-century Italian poetry. Soon after, some of his own poems began to be published in The New Yorker, and he began to feel that he was going to devote his life to poetry. His first book of poems, Sleeping with One Eye Open, was published by the Stone Wall Press in Iowa City in 1964, and in 1968 Harry Ford took his collection Reasons for Moving for Atheneum. Strand says that "I owe my professional career as a poet to Harry Ford."
During the sixties Strand formed influential friendships with the poets Richard Howard, Charles Simic, and Charles Wright. Another friend and poet who played an important role in his life was Joseph Brodsky, whom he met in the seventies.
Strand has published eleven books of poetry, a book of sui generis short stories called Mr. and Mrs. Baby, and a disturbing meditation on immortality in the form of a prose poem, The Monument. He is currently teaching at the Committee on Social Thought at the University of Chicago, where this fall he is giving a course on Plato's Symposium with the philosopher Jonathan Lear. In 1987 he was awarded a MacArthur Fellowship, and in 1990 he was the U.S. Poet Laureate at the Library of Congress. He has also translated the poetry of Rafael Alberti and Carlos Drummond de Andrade and written monographs on the paintings of William Bailey and Edward Hopper.
Strand says that the elements he requires in order to be able to write are "a place, a desk, a familiar room. I need some of my books there. I need quiet. That's about it." Asked if he ever writes in a less tranquil spot, such as on a train, he replies that he does, but usually only prose, because it's "less embarrassing. Who would understand a man of my age writing reams of poetry on a train, if they looked over my shoulder? I would be perceived as an overly emotional person."
He writes in longhand and delays typing for as long as possible, he explains, because "when I read a poem in longhand, I'm hearing it. When I read it in typescript, I'm reading it. A poem can appear finished just because of the cleanness of the typescript, and I don't want it to seem finished before it is. A poem has already been brought into the world to some extent when it's typed. I feel more like an editor than a poet after that." Often, after reading what he has typed, he'll "go back to longhand for a few weeks."
The interviewer has known Strand as a friend for many years. He unabashedly used the interview as an excuse to ask questions about poetry and the life of the poet, which in many cases he had always wanted to ask. It's often hard to ask a friend crude or elementary questions about the field of work to which the friend has devoted a lifetime. Nonetheless the interviewer, who writes for the theater but reads quite a bit of poetry without ever being sure that he really understands any of it or knows what it is, although he knows that he loves Strand's work and always has, plunged ahead with a hardearned simplemindedness.
The interview took place in a bare, sublet apartment on Greene Street in New York.
WALLACE SHAWN
I started reading that thing that that guy wrote about you. But it upset me, because he kept talking about the themes of your writing, and I didn't get it. I don't think I really get the concept of "themes." So I'm not going to ask you questions like, What is your view of nothingness? because I don't get that, exactly.
MARK STRAND
I don't get it either. And I'm not sure I could articulate a view of nothingness, since nothingness doesn't allow a description of itself. Once you start describing nothingness, you end up with somethingness.
SHAWN
In any case, do we read poetry because we're interested in "themes"? Or do we read it to learn about someone's view of the world? To find out if the poet we're reading sees things the way we do?
STRAND
You don't read poetry for the kind of truth that passes for truth in the workaday world. You don't read a poem to find out how you get to Twenty-fourth Street. You don't read a poem to find the meaning of life. The opposite. I mean, you'd be foolish to. Now, some American poets present the reader with a slice of life, saying, I went to the store today, and I saw a man, and he looked at me, and I looked at him, and we both knew we were . . . thieves. And aren't we all thieves? You know, this is extracting from everyday experience a statement about life, or a moral. But there is another type of poetry, in which the poet provides the reader with a surrogate world through which he reads this world. Wallace Stevens was the twentieth-century master of this. There's no other poetry that sounds like a Wallace Stevens poem. But then, there's nothing that sounds like a Frost poem, either. Or a Hardy poem. These people have created worlds of their own. Their language is so forceful and identifiable that you read them not to verify the meaning or truthfulness of your own experience of the world, but simply because you want to saturate yourself with their particular voices.
SHAWN
Well, your poetry is obviously very much in this category. When we read your poetry, we are enticed by the voice—and then led into a world that you have created. And at first, I would say, we can more or less picture or imagine the scenes you conjure up, although they may consist of elements that in our daily world would never be combined in the way you've combined them. Sometimes, though, in your poems—quite often, really—we reach a point that is almost, one could say, Zeno-like, in which we're asked to imagine things that are either almost self-contradictory or literally unimaginable. I mean, in a surrealist painting, a painter could present a very strange landscape, but he couldn't present one like this! This couldn't be painted!
STRAND
Well, I think what happens at certain points in my poems is that language takes over, and I follow it. It just sounds right. And I trust the implication of what I'm saying, even though I'm not absolutely sure what it is that I'm saying. I'm just willing to let it be. Because if I were absolutely sure of whatever it was that I said in my poems, if I were sure, and could verify it and check it out and feel, yes, I've said what I intended, I don't think the poem would be smarter than I am. I think the poem would be, finally, a reducible item. It's this "beyondness," that depth that you reach in a poem, that keeps you returning to it. And you wonder, The poem seemed so natural at the beginning, how did you get where you ended up? What happened? I mean, I like that, I like it in other people's poems when it happens. I like to be mystified. Because it's really that place which is unreachable, or mysterious, at which the poem becomes ours, finally, becomes the possession of the reader. I mean, in the act of figuring it out, of pursuing meaning, the reader is absorbing the poem, even though there's an absence in the poem. But he just has to live with that. And eventually, it becomes essential that it exists in the poem, so that something beyond his understanding, or beyond his experience, or something that doesn't quite match up with his experience, becomes more and more his. He comes into possession of a mystery, you know—which is something that we don't allow ourselves in our lives.
SHAWN
We don't?
STRAND
I mean, we live with mystery, but we don't like the feeling. I think we should get used to it. We feel we have to know what things mean, to be on top of this and that. I don't think it's human, you know, to be that competent at life. That attitude is far from poetry.
SHAWN
An experience of total immersion in mystery that I once had was reading the first half of Heidegger's Being and Time. You know, it was really totally up to you to sort of create this world in your own head, and whether what was in your head was what was in Heidegger's head—who could possibly guess?
STRAND
Well, when I read poetry I can't imagine that what's in the reader's head is ever what was in the poet's head, because there's usually very little in the poet's head.
SHAWN
You mean . . .
STRAND
I mean, I think the reality of the poem is a very ghostly one. It doesn't try for the kind of concreteness that fiction tries for. It doesn't ask you to imagine a place in detail; it suggests, it suggests, it suggests again. I mean, as I write it. William Carlos Williams had other ideas.
SHAWN
But do you suggest something that you yourself have already pictured?
STRAND
I'm picturing it as I'm writing it. I'm putting together what I need to have this thing be alive. But sometimes it's more complete than at other times.
SHAWN
When you say that when you write language takes over, and then you follow it, you're implying that the experience of writing is one in which at least to some extent you're in a passive role. Something is coming to you from somewhere, and you're receiving it. But where is it coming from? Is it just the unconscious? That would be psychoanalysis. It's coming from somewhere else, isn't it? Or . . .
STRAND
I don't know where it comes from. I think some of it comes from the unconscious. Some of it comes from the conscious. Some of it comes from . . . God knows where.
SHAWN
I think the "God knows where" part is quite . . .
STRAND
Poems aren't dreams. They just aren't. It's something else. People who write down their dreams and think they're poems are wrong. They're neither dreams nor poems.
SHAWN
As you write, you're listening for something. But then you at some point take an active role in creating the poem.
STRAND
I get caught up in where it's going because I don't know where it's going. I want to know, I want to push it ahead, a little. I add a few words, and then I say, Oh no—you're on the wrong track.
SHAWN
But the type of poetry you're describing can be frustrating to the reader. A lot of people I know would have to admit that their basic model for what reading is would be something like the experience of reading The New York Times. Each sentence is supposed to match up to a particular slice of reality. If that's a person's expectation about reading, then your poems might be . . .
STRAND
Well, sometimes poems aren't literal representations of anything. Sometimes a poem just exists as something else in the universe that you haven't encountered before. If you want a poem to say what it means, right away, clearly—and of course the poet who writes that kind of poem is usually talking about his or her own experiences—well, what happens when you read that kind of poem is that it puts you back in the world that you know. The poem makes that world seem a little more comfortable, because here is somebody else who has had an experience like yours. But you see, these little anecdotes that we read in these poems and that we like to believe are true, are in fact fictions. They represent a reduction of the real world. There's so much in our experience that we take for granted—we don't need to read poems that help us to take those things even more for granted. People like John Ashbery or Stevens do just the opposite—they try to explode those reductions. There's a desire in Ashbery, for example, to create perfect non sequiturs, to continually take us off guard. He creates a world that is fractured. It doesn't imitate reality. But, looking at it from another point of view, you could say that it's simply a world that is as fractured and as unpredictable as the world in which we move every day. So there's an element of delight in these people who rearrange reality. We usually hang on to the predictability of our experiences to such an extent . . . and there's nowhere else where one can escape that as thoroughly as one can in certain poets' work. When I read poetry, I want to feel myself suddenly larger . . . in touch with—or at least close to—what I deem magical, astonishing. I want to experience a kind of wonderment. And when you report back to your own daily world after experiencing the strangeness of a world sort of recombined and reordered in the depths of a poet's soul, the world looks fresher somehow. Your daily world has been taken out of context. It has the voice of the poet written all over it, for one thing, but it also seems suddenly more alive—not as routinely there.
SHAWN
Of course, when you talk about poetry in that way, you're going on the assumption that your reader is willing to put quite a bit of effort into following you—in contrast to writing for the theater, for example, where it's more normal for one's colleagues to say, The people aren't going to get this. Clarify it.
STRAND
I think a poet writes a poem not feeling that he must be understood on the first or second reading. He writes a poem hoping that the poem will be read more than once or twice, and its meaning will be revealed over the course of time, or its meaning will reveal itself over the course of time.
SHAWN
When you say you hope that a poem will be read more than once or twice, how many times do you mean? How many times do you read a poem?
STRAND
When I write my own poems, I read them hundreds of times to myself. But when I read other people's poems, I will read them dozens of times, sometimes more than dozens of times. I don't know why this should seem strange. The average churchgoing person who lives in the Bible Belt will have read the same passages in the Bible hundreds of times, and they will have revealed to him more each time.
SHAWN
An actor in a play goes through a similar process, really, and acting could in a sense be seen as a form of reading, I suppose. The actor goes over the text hundreds of times, seeing more and more implications and different possible meanings inside each individual line, and at the same time seeing through the various clichés of interpretation with which he has at first mistakenly overlaid each line.
STRAND
Well, a good reader of poetry may be very much like an actor working on his part, because he reads the poem aloud to himself again and again, and sometimes he learns it by heart. And it becomes familiar. It finally becomes part of him.
SHAWN
The actor experiences the play again and again. But the audience member doesn't. Plays are so different from poetry, because they're written on the assumption that everything must be immediately comprehensible.
STRAND
Well, theater is meant to be heard by a large audience and it must communicate many things on that first experience, on that first encounter. A poem releases itself, secretes itself, slowly—almost, sometimes, poisonously—into the mind of the reader. It does it with cadence, it does it with combinations that might strike the reader as beautiful. Of course, God knows what the beautiful is. I don't know. Because the beautiful fifty years from now will be what is seen as the ugly now, or what's insupportable now, or barely tolerated now. But, you know, I think if you try too hard to be immediately comprehensible to your audience, if you give too much to the moment, you're also giving too much to the status quo. The poet's obligation isn't to his audience primarily, but to the language that he hopes he's perpetuating. And when you think of how long it takes us to understand each other, for example—and how much leeway we give other areas of knowledge in our lives—why can't we be a little more patient with poetry?
SHAWN
Maybe the New York Times reader just isn't in the right frame of mind to read poetry.
STRAND
Well, you can't expect to jump from The New York Times into John Ashbery or Jorie Graham. Language is put to a different test. And it's used for different ends. The language of a poem is meant to be meditated on. You clear a psychic space for poetry that's different from the one you clear for prose. It's a space in which words loom large. And this cleansed psychic space that readies itself for a poem is really one in which the poem is both read and heard.
SHAWN
But how does a person prepare such a psychic space?
STRAND
Well, if you spend a lot of time alone, particularly if you're thinking about your life, or other people's lives, you're already used to the space I'm talking about. There are certain painters I know to whom the language of poetry means a great deal. And it may be because these people spend a lot of time in front of canvases, alone, with nobody to talk to, that they're prepared: they're ready to take the poem in. Their minds are not full of a lot of noise and clutter and unfulfilled desire. I mean, you have to be willing to read poetry; you have to be willing to meet it halfway—because it won't go any further than that if it's any good. A poem has its dignity, after all. I mean, a poem shouldn't beg you to read it; it's pathetic, if that's the case. Some poets fear that they won't be heard unless they flatter the reader, go ninety percent of the way, do it all for the reader. But that's pathetic.
SHAWN
Damn! I'm sort of worried that we're not living in the right world to read what you and the poets you admire are writing.
STRAND
Well, poetry—at least lyric poetry—tries to lead us to relocate ourselves in the self. But everything we want to do these days is an escape from self. People don't want to sit home and think. They want to sit home and watch television. Or they want to go out and have fun. And having fun is not usually meditative. It doesn't have anything to do with reassessing one's experience and finding out who one is or who the other guy is. It has to do with burning energy. When you go to the movies, you're overcome with special effects and monstrous goings-on. Things unfold with a rapidity that's thrilling. You're not given a second to contemplate the previous scene, to meditate on something that's just happened—something else takes its place.
SHAWN
It's strange that we feel we're escaping into a great variety of pleasures, but in fact so often those apparently various pleasures somehow turn out to have a lot in common.
STRAND
We seem to want instant gratification. Violent movies give you instant gratification. And drugs give you instant gratification. Sporting events give you instant gratification. Prostitutes give you instant gratification. This is what we seem to like. But that which requires effort, that which reveals itself only in the long term, that which demands some learning, patience, or skill—and reading is a skill—there's not enough time for that, it seems. We forget that there is a thrill that attends the slower pleasures, pleasures that become increasingly powerful the more time we spend pursuing them.
SHAWN
The activities you mention are all nonverbal ones. Maybe language in general is slowly losing out in some sort of weird competition in the world.
STRAND
Well, but on the other hand, we do talk to one another. And we do read other forms of writing, other than poetry. We would be lonely if we didn't use words. We are dependent on them. We're just dependent on them in a certain way. And that dependency doesn't extend to poetry.
SHAWN
Maybe people avoid poetry because it somehow actively makes them nervous or anxious.
STRAND
They don't want to feel the proximity of the unknown—or the mysterious. It's too deathlike; it's too threatening. It suggests the possibility of loss of control right around the corner.
SHAWN
When you say deathlike . . .
STRAND
Well, when I say the unknown—death is the great unknown. I mean, most lyric poems lead to some acknowledgment of death. In fact, most poems are dark and dreary affairs that have to do with death and dying, or loss of one sort or another—loss of love, loss of friends, loss of life. Most lyric poems are sad, because if you think deeply at all about your experience, you think about your experience in time—your life—and if you're thinking about your life, you can't avoid the fact that it will end in death. In fact, everything about a poem—the meter of the poem, or the measure of the poem—is a reminder of time. Even a line that's repeated: we're back again. I think that the popularity of villanelles or poems that use refrains is caused by the fact that they seem to enact a stay against time, they seem to give us a momentary reprieve from what usually is the subject of the poem, or the matter of the poem. So, although the poem may be about dying or death, we have repeated lines that seem to say we haven't really gone anywhere, we're back again. But in the end, that just helps us to hold on to the loss that is in the poem. It helps us to remember it.
SHAWN
In some of your own poems, death is kind of disturbing, but in others, it isn't that bad.
STRAND
It's inevitable. I feel myself inching towards it. So there it is in my poems. And sometimes people will think of me as a kind of gloomy guy. But I don't think of myself as gloomy at all. I say ha ha to death all the time in my poems.
SHAWN
Dr. Dorn in The Seagull says, "The fear of death is an animal fear. You've got to suppress it."
STRAND
We are animals, though. Oh, we can overcome it briefly. It's not always in mind.
SHAWN
Personally, I always think it's life that's surprising. Most things are dead, and they always have been. Rocks, water, sand, etcetera. And then, a squirrel is born. We are born. Life bubbles up briefly. And then it stops. Why wouldn't it? I mean, that animal fear of death, that I might feel when I wake up in the middle of the night and think I have a terrible illness . . .
STRAND
That's the way life sustains itself.
SHAWN
Yes, it's an evolutionary advantage to have that fear. But aside from that rather stupid fear . . .
STRAND
Well, it's a fear of not being there.
SHAWN
I think I'm too dumb to mind.
STRAND
Oh, I don't mind either. But I wouldn't choose to go right now, or tomorrow!
SHAWN
No, no, it would be terribly sad. But I've always been somehow—I mean, as far back as I can remember, my mother would come to me and say, Wallace, something terrible has happened. And I would say, What is it? And she would say, Mrs. Grabowsky died. And I would just not have any reaction. And it's gone on like that, really, for most of my life. Of course, there are certain people whom you might miss tremendously, because they're not there anymore. But in itself, it seems quite natural to me that, at a certain point, people die.
STRAND
The thing to rejoice in is the fact that one had the good fortune to be born. The odds against being born are astronomical.
SHAWN
Astronomical. You can say that again. I totally agree. But if poetry in a way is inherently disturbing and likely to provoke anxiety, is prose any different?
STRAND
Well, I think a poet's focus is not quite what a prose writer's is; it's not entirely on the world outside. It's fixed on that area where the inside meets the outside, where the poet's sensibility meets the weather, meets the street, meets other people, meets what he reads. So a poet describes that point of contact: the self, the edge of the self, and the edge of the world. That shadow land between self and reality. Sometimes the focus is tipped slightly in favor of the self, sometimes, more objectively, in favor of the world. And so sometimes, when the balance is tipped towards the self, strange things are said, odd things get into the poem. Because the farther you are from the world that everybody recognizes as the world, the stranger things look. I mean, some novels do this, but most don't. Most novels are focused on what's out there, and the novelist erases himself, by and large, to keep the narration going. There are some narrators who insert themselves, as Philip Roth does, brilliantly and amazingly. I'm always dazzled by his books. The world is electrically alive in American Pastoral, for example, but he's there too: Roth is Zuckerman, and he's there, he's telling the story. We're never unaware of the fact that he's doing it, but we're never wholly aware of the fact that he's doing it. In a sense, that book is more magical than any poem I've read recently.
SHAWN
I had no idea you were such a Philip Roth fan. So am I! Do you think of yourself as someone who reads widely, in many different sorts of books? Would you call yourself a person who spends a lot of time reading?
STRAND
I have gone through periods in my life of reading a great deal, and others in which I barely touched a book. There are certain novels I enjoy reading and rereading. There are poets I read and reread. I tend to reread more these days, because I know what I've enjoyed, and I like to go back and see if I enjoy those things in the same way; often it's a gauge on how much I've changed. There was a period at one time when I read Wittgenstein. There was a period when I read the romantic poets, and would read Wordsworth quite a lot. There was never a period in my adult life when I didn't read and reread Wallace Stevens, or Elizabeth Bishop. There's never been a period in my adult life when I haven't derived pleasure from reading Philip Roth or, on the other hand, Samuel Beckett. Or Italo Calvino, or Tommasso Landolfi. Or Bruno Schulz, or Franz Kafka. Great poets like Octavio Paz I've read and reread over the years, Joseph Brodsky, Derek Walcott. There are also younger poets I read with a sense of awe: Jorie Graham, Charles Wright, Charles Simic.
SHAWN
I know that you know your way around quite a few languages—Spanish, Portuguese and Italian, at least—and you've done a certain amount of translating. Has that experience been valuable to you in regard to your own writing?
STRAND
Translating is almost like a game. It is a serious game, because, finally, it's your reading of another poet's work. But you develop a sense of syntactical possibility—you make choices, you have to say to yourself, when you're translating, Should I do it this way, or should I do it that way? When you're writing your own work, you're not asking yourself those questions. Maybe at some much later stage in the writing of a poem, you may say to yourself, objectively, I need a two-syllable word here, with the accent on the first syllable. The line should end here, instead of there. There should be a slant rhyme, some assonance, or something here . . . But when you're writing, at the beginning, when you're writing, you're not asking yourself those questions. When you're translating, you always are.
SHAWN
In translating, you're looking at your own language from an unusually analytical point of view, taking it apart and seeing how it works, studying its structure in a practical way. What did you mean when you said that a poet's first responsibility was to the language?
STRAND
Well, in writing poetry, one wants a certain flexibility in the use of language, a flexibility that can keep alive successes in the language from the past, that is, other poems, and that will also insure that whatever poetry comes next will capitalize on the successes instead of on the failures. The fact is that we take many of our cues on how to proceed, and our ideas about what is a good line, or a beautiful line, from what we've experienced from the poetry of the past. In other words, it would be nice to know that poets in the future will have read the best poets of today and yesterday, that they won't simply base their poems on news reports or instruction manuals. You know, so that there's some continuity in the language of poetry. Because it's complicated, but we're defined by the best that's written in our language and so we want to perpetuate the best that's written in our language. If poetry becomes just a revision of the newspaper page or the talking heads on TV, that's not a language that will last; it's not a language that translates into the future.
SHAWN
But then what would you think of a poet, or someone who said he was a poet, a student, let's say, who came to you and said, Well, I'm only interested in the present. I don't know about the poetry of the past, I don't like it, and I'm not too interested in it?
STRAND
Well, I would ask him, "What poetry have you read that makes you feel that you want to write poetry?" Because usually what draws us toward poetry is the individual voice that we want to hear—the voice of Wordsworth, the voice of Keats, James Merrill, Anthony Hecht, whoever it is. The chances are that a person who doesn't feel any desire to hear such voices may not turn out to have a very original voice himself.
SHAWN
So you do in a way agree with the academic writers who always seem to imply that the parents of poems are other poems, as opposed to what I'm always wondering, which is why couldn't the greatest influences on a poet be the people he's known, or the experiences he's had every day, rather than the poems he's read?
STRAND
Well, it all depends on the poetry you write. Some people may be more influenced by their mothers and less influenced by Robert Frost. It differs with different poets. But by and large, I think poets are more influenced by other poems than they are by what they eat and whom they talk to—because they read other poems deeply, and sometimes they don't eat dinner deeply or chat with a friend over the telephone deeply. Because poems not only demand patience, they demand a kind of surrender. You must give yourself up to them. Once you've done that, and allowed them to enter into your system, of course they're going to be more influential. This is the real food for a poet: other poems, not meat loaf.
SHAWN
But what about the idea that a poet should be influenced by a wide range of experience, that a poet should explore life and allow it to affect him? Don't you have any feeling that you should do everything, at least once?
STRAND
I don't have to try everything on the menu to know what it is that I like. I can make a reasonable guess as to what I might like, and so that's what I will order. I don't go out of my way to experience every possible thing, because that's dangerous. I want to protect myself. I want not to experience many, many different things, but to experience the things I choose to experience well, and deeply.
SHAWN
Some writers, for example, have tried to enhance their work by writing under the influence of alcohol or drugs.
STRAND
They interfere. I mean, if I've had a couple of drinks, I don't feel like writing. I feel like having another drink. Or I feel like going to sleep.
SHAWN
But if poems, including poems from the past, are really a poet's main food, doesn't that lead to some rather odd consequences? For example, poets always seem to love to quote other poems in their poetry. I mean—my God—if a contemporary playwright put lines from some nineteenth-century play in one of his own plays, it would be considered, well, ludicrously academic.
STRAND
Well, too much of that can be burdensome or overbearing. But sometimes it's delightful; sometimes there's a perfect line that just fits in your poem, and it comes from a poem that's a hundred years old. Poetry is always building these connections. It's not showing off. It's the verbalization of the internal life of man. And each poet forges a link in the chain, so that it can go on. That may be a grandiose way to think of it, but it's certainly not academic. I mean, academics really know very little about poetry; they experience it from the outside. Some of them are ideal readers, but their job is to make connections. It's the way they read, the way they have to read. But why should we allow the reading of an academic to become a paradigm for the way we all should read?
SHAWN
Well . . . but some modern poetry, like The Waste Land, has been so full of connections—connections and allusions—that emergency academic help has been required in order to read it.
STRAND
Yes, it would have been impossible for me to have read The Waste Land without critical intervention.
SHAWN
But isn't there something wrong with that? Or don't you think so? I mean, you don't write like that.
STRAND
No.
SHAWN
Well, why don't you? Would you write that way if you felt like it—or do you have any objection to that?
STRAND
I don't. I mean, Eliot was a very learned guy, and you know—he wrote a very allusive poetry. My poetry is much more self-contained. I think that there are all kinds of poetry possible—there are all kinds of people possible. The Waste Land, the Cantos of Pound—this is one kind of poetry. It's a very extreme case of allusiveness. These are men who were intent on revising culture; that found its way into their poetry.
SHAWN
And you're willing to make that journey?
STRAND
Sure!
SHAWN
It's worth it. You don't think it's an outrageous thing to do.
STRAND
No. By what standard would it be outrageous? Only by the standard of how easily one can understand the daily newspaper. But say one's standard were trying to understand what is most difficult and most elusive in ourselves. How do we know who we are, and what we are? How do we know why we said what we said? If you use that as a standard, then The Waste Land becomes simple. Well, less difficult.
SHAWN
The problem is that, because of the importance of very allusive modern poetry, a lot of people, at least in my generation, were given in their school days a sort of screwy idea of what poetry is, and it put them off poetry for life. I'm very grateful that I had some wonderful English teachers, because the bad ones did try to teach us that poetry was simply a game, in which you substituted a certain group of words for the code words offered by the poet. When the poet said water, you crossed it out and wrote rebirth, etcetera. It was all, This is a symbol of this; this is a symbol of that. And in a certain way, we got to hate those symbols.
STRAND
Well, rightfully. It sounds tyrannical on the part of the teacher, to submit you, and to submit the poem, to that. I mean, I don't think teachers who are forced to teach poetry know why they're teaching it, or what poetry provides. Some poems aren't paraphrasable, just as some experiences can't be readily understood—and yet we live with those experiences. I mean, we can love a poem and not understand it, I think. There's no reason why we can't live with a poem that doesn't deliver meaning right away—or perhaps ever. You know, somebody should have asked the teacher, What's the relationship between the meaning of a poem and the experience of a poem?
SHAWN
We didn't have an experience!
STRAND
It's as if the paraphrase of the poem was meant to take the place of the poem, and the poem was lost.
SHAWN
I'm afraid so.
STRAND
You know, the idea is to experience the poem! But this is the reversal that takes place: the poem becomes a surrogate for what the teacher has to say about it.
SHAWN
Well, I mean, literally, because in my old school books, the physical poem is actually obliterated by the notes I've taken on the teacher's interpretations. The page is a swirl of arrows and circles and scrawled-in words. You could never read the original poem.
STRAND
I don't know why teachers are afraid of the experience of the poem . . .
SHAWN
Well, because it would be like passing out drugs in class, I imagine.
STRAND
Poetry is a high. It is a thrill. If people were taught to read poetry in the right way, they would find it extremely pleasurable.
SHAWN
It's also an experience of close contact with another mind, another person.
STRAND
Well, certainly something I would want a reader to have as he experiences my poetry is—a form of intimacy.
SHAWN
Yes. But of course—how can I put this—as a reader, I wouldn't want to have that intimacy with everybody.
STRAND
No. You have to like the voice. I mean, you have to like the music you hear.
SHAWN
Right. And it's quite a personal and individual matter what voices you like. It's hard to predict. Like a lot of our other most personal preferences, it goes deep into the individual psyche. I think one of the reasons I was first drawn to your voice—without thinking about it, of course—is that you use very short words, even words that are easy to pronounce and spell. I like that. Maybe I'm speaking about something awfully superficial—but it's true, isn't it? For example, a word like cytoplasm, which has a weird spelling—am I right that you avoid that sort of word?
STRAND
I avoid those words because I don't use them in conversation either. Scientific words are usually composite Latinate words. I don't favor those; they're finally very abstract—they're really representations of other words. So I favor the immediacy of plain Anglo-Saxon words: monosyllables, you know, two-syllable words. My preference has always been for simple, declarative sentences, simple words. Of course, my poems have become much more elaborate, the sentences . . .
SHAWN
But the words haven't become more elaborate, I don't think.
STRAND
No.
SHAWN
You always seem to be growing and changing as a poet. Have these lifelong predilections ever posed a problem for you as your poetic universe expands?
STRAND
Well, I feel that anything is possible in a poem. But the problem is, as a poet develops, he develops a predisposition to use certain words—which create or suggest certain landscapes, or interiors, or certain attitudes. Those, in fact, become his identity as a poet. So when a subject with a vocabulary he has never used asserts itself, it may be difficult to accomodate. It will seem strange and may eventually be repudiated in favor of the words that he or she knows will work, because finally—despite experimentation and all the self-righteousness attendant on experimentation—it's more of our own poems that we want to write, more of our own poems, poems that sound like they were written by us. It's a terrible limitation. I mean, in some ways, this is where John Ashbery's genius is so marked—that he's got such a large vocabulary that it accomodates everything. He can talk about Goebbels, or hummingbirds, steam shovels, and hemorrhoids, all in the same poem. And he could do it, probably, within ten lines—and it would sound like Ashbery! But a poet whose vocabulary is very reduced—say, limited to words like glass, dark, stone—those were my words for years—couldn't do that. He would conjure up the same bleak landscape, again and again. I felt I had to sort of break through that limitation. And so you have, in my long poem Dark Harbor, many other things cropping up. You have Marsyas and the Mafia, the muzhiks being slaughtered, Russian women at a dinner party . . .
SHAWN
Yes. And the length of that poem was itself also a new thing for you. Did you like writing a long poem?
STRAND
Well, there's something relaxing about writing a long poem. You know, you don't have to sharpen the edges quite as much. The focus on a single poem is sometimes overwhelming. It's kind of blurred in a long poem.
SHAWN
And you just sort of fell into those three-line stanzas?
STRAND
Well, I wanted certain controls. Sometimes it's helpful to have a grid, to keep a visual contract. It gives you something to shoot for, and you begin to see that your sections develop a kind of rhythm. I mean, just thematically. Because if you know it's an eight-stanza section, then when you're at stanza seven, you know you're getting towards the end, and you've got to wrap it up! You're thinking about wrapping it up in stanza six.
SHAWN
I think it was Allen Ginsberg who said that after the age of thirty-five he never revised any of his poems. The first draft was the only draft.
STRAND
Some people believe that's the way to write poetry.
SHAWN
Have you ever been interested in trying that approach?
STRAND
Well, I would like to write just one draft of a poem and have done with it, but it rarely happens. It's only happened a very few times. You know, I'm not one of the geniuses that gets it right the first time. But there are people who do.
SHAWN
Well, there may be. We'll never know—they may secretly be hiding a thousand drafts of their poems. Anyway, who cares? If we read something and we like it, we don't care whether it took someone a long time or a short time to write it.
STRAND
I don't think the writer should care. We're lucky to write a few terrific things in our lifetime, and for all we know, we may already have written them. So, who knows? I know nothing of the value of my work—all I know is that it's what I do, and what I love to do.
SHAWN
Did you feel differently when you were thirty? Because I did.
STRAND
Oh, I felt very differently. I was much more ambitious. I felt that I was destined to hold a special place. That's what I needed in those days to keep me writing. I don't need that any more, and I don't believe any of that obtains. But if young writers talk to me in those terms, I understand very well what they mean, and I'm sympathetic.
SHAWN
But all the same, doesn't it sometimes bother you that millions of people don't revere you? I mean, don't you sometimes feel that you ought to be honored for your accomplishments everywhere you go? After all, you deserve it.
STRAND
Well, some people like my poetry a great deal. It's better than nobody liking it.
SHAWN
But what about the millions of other people?
STRAND
There are a few people I know whose feeling about my poetry is the most important thing to me. It's as simple as that. I don't know many of the people who read my poems. I don't even know, when they read my poems, whether they like my poems. There's no way for me to know, so I can't worry about it. And if millions of people loved my poems, I'd wonder, In what way? What is it in my poems that appeals to so many people? I'd begin to wonder . . .
SHAWN
Yes, but all the same, don't you sometimes resent the fact that certain other people in our culture are so incredibly idolized? For example, I was recently listening to a CD of Elliott Carter, and I was thinking, Isn't it unbelievable that this man, who has created such incredibly subtle and beautiful music (including his settings of Elizabeth Bishop), is much less honored in our society than people who write songs using only three or four chords? Doesn't he have a reason to be outraged about that?
STRAND
Well, the people who like those three or four chords probably aren't going to like his music.
SHAWN
No.
STRAND
And he probably wouldn't want to be popular with that set.
SHAWN
No, he wouldn't.
STRAND
So there's no complaint.
SHAWN
You mean, these are two different audiences. So that would be like playing elephant music to giraffes.
STRAND
There is only one reason to be envious of those songwriters, and that is that they earn the kind of money that gives them a kind of freedom that Elliott Carter may not have. So it would be nice for Elliott Carter to go to the restaurants that Elton John can afford. But if the price is writing the kind of music that Elton John writes, he can do without it. And that's it. If I had to write the kind of sentences that Jacqueline Susann wrote, you know, write the kind of novels that she wrote, I wouldn't be able to hold my head high anywhere! I'd slink into restaurants—very expensive restaurants—and I'd slink into . . . expensive hotels. And I'd be ashamed to say what it was that I did.
SHAWN
But don't you find it sort of awful that our society doesn't even respect poetry enough to allow poets to support themselves through their writing?
STRAND
I think poetry would be different if people could make a living writing poetry. Then you would have to satisfy certain expectations. Instead of the inherited norms by which we recognize poems to be poems, there would be a whole new set of constraints, and not such enduring ones, having to do with the marketplace, having to do with what sells, or what engages people in the short run. So perhaps poetry is better off having no monetary value.
SHAWN
If I may speak of you personally, it seems that, for better or worse, writing poetry is an essential part of your identity, your sense of yourself—am I right about that?
STRAND
Well, my identity is hopelessly wrapped up in what I write, and my being a writer. If I stopped writing, I would simply feel the loss of myself. When I don't write, I don't feel properly alive. There was a period in my life, for five years, when I didn't write any poems. They were among the saddest years of my life, perhaps the saddest years. I wrote a lot of other things. None of them satisfied me the way the writing of poetry does, but I did them, just because I had to be ready, in case poetry came back into my life and I felt capable enough to write poems that weren't terrible. I refuse to write if I feel the poems I'm writing are bad. My identity is not that important, finally. Not dishonoring what I consider a noble craft is more important. I would rather not write than write badly and dishonor poetry—even if it meant I wasn't properly myself. I mean, this sounds high and noble, but in fact, it's not. I love poetry. I love myself, but I think I love poetry as much as I love myself.
SHAWN
You don't seem to share the attitude which some people have of, Hey, I enjoy my hedonistic life of reading and writing, and I don't have the faintest idea whether what I do benefits society or not, and I couldn't care less.
STRAND
No. That's not my thing at all. I'm certain that what I do, and what other poets do, is important.
SHAWN
I have to ask you one more personal question. Well, I don't have to, but I will, because I'm curious: do you care whether you're read after you're dead?
STRAND
Well, not to be funny about this, but I'm sort of split on the issue. I mean, I would like to be read after I'm dead, but that's projection.
SHAWN
You mean, because you're imagining . . .?
STRAND
I mean, I'd really like to be alive after I'm dead. That's all that is. I don't really think it will make much difference to me when I'm dead whether I'm read or not.
SHAWN
Right.
STRAND
Just as whether I'm dead or not won't mean much to me when I'm dead. You see? Of course there are all those people who freeze themselves in those cryonic capsules. They just want to be and be and be. And sometimes I do too.
SHAWN
Sure. So the issue of whether your work is read after your death . . .
STRAND
I think most people who have published books, whose career is a matter of public record, will be read for a little while and then dropped. I mean, after a while, almost everybody is dropped to make room for the new. I think that's only fair. I just hope that the new, or the next, includes poetry. That's what I want. I think poetry is a fundamental human activity, and must continue. I think the minute we stop writing poetry, or reading it, we cease being human. Now, I can't be held to that, because there are very wonderful human beings who never read poetry, but I think it's one of the ways we understand ourselves, and know what it feels like to be alive, so that we don't turn into machines.
It's complicated, but I think it's this language, the language of poetry, through which we're recognizably human.
SHAWN
Or, to put the point a bit differently, it's this language, the language of poetry, that might make us feel glad that we are human, and somehow hopeful about the possibilities, rather than totally despairing. Well, anyway—you can get back to work.