Interviewed by Jonathan Rosen and Tarun Tejpal
Issue 148, Fall 1998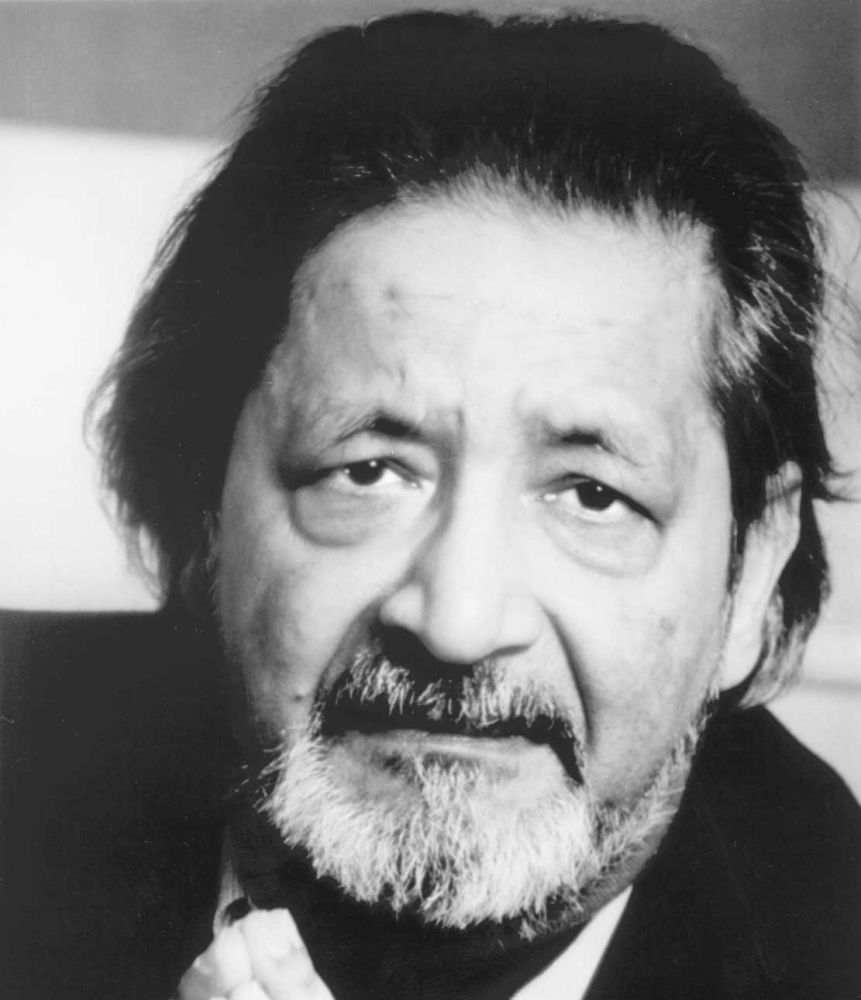 Sir Vidiadhar Surajprasad Naipaul was born on August 17, 1932 in Chaguanas, Trinidad, where his ancestors had emigrated from India—his maternal grandfather, at the turn of the century, had traveled from that country as an indentured servant.
Naipaul, in his essay "Prologue to an Autobiography" from Finding the Center, has written: "Half a writer's work . . . is the discovery of his subject. And a problem for me was that my life had been varied, full of upheavals and moves: from grandmother's Hindu house in the country, still close to the rituals and social ways of village India; to Port of Spain, the negro, and G.I. life of its streets, the other, ordered life of my colonial English school, which is called Queen's Royal College, and then Oxford, London and the freelances' room at the BBC. Trying to make a beginning as a writer, I didn't know where to focus."
After two failed attempts at novels and three months before his twenty-third birthday, Naipaul found his start in the childhood memory of a neighbor in Port of Spain. The memory provided the first sentence for Miguel Street, which he wrote over six weeks in 1955 in the BBC freelancers' room at the Langham Hotel, where he was working part-time editing and presenting a literary program for the Caribbean Service. The book would not be published until 1959, after the success of The Mystic Masseur (1957), which received the John Llewellyn Rhys Memorial Prize and The Suffrage of Elvira (1958), which was awarded the Somerset Maugham Award. A House of Mr. Biswas was published in 1961, and in 1971 Naipaul received the Booker Prize for In a Free State. Four novels have appeared since then: Guerrillas (1975), A Bend in the River (1979), The Enigma of Arrival (1987) and A Way in the World. Naipaul received a knighthood in 1990 for his service to literature.
In the early 1960s, Naipaul began writing about his travels. He has written four books on India: The Middle Passage (1962), An Area of Darkness (1964), India: A Wounded Civilization (1977), and India: A Million Mutinies Now (1990). The Return of Eva Peron and The Killings in Trinidad (published in the same volume in 1980) recorded his experiences in Argentina, Trinidad, and the Congo. Indonesia, Iran, Pakistan, and Malaysia are the subject of Among the Believers: An Islamic Journey (1981). He returned to those countries in 1995; Beyond Belief, an account of those travels, was published this year.
In conversation with Naipaul, one finds the issues and ideas are always highly subtle and complex—which he keeps reminding you, lest you see things only in monochrome—but the language steers clear of obfuscation and cant. Indeed Naipaul can be a difficult companion. The humbleness of his beginnings, the long struggles, the sheer scale of his artistic beginnings clearly have bred in him deep neuroses—at sixty-six, the neurotic circuitry is still buzzing. Despite the edginess, and the slight air of unpredictability it brings into any interaction with him, Naipaul proved to be an interviewer's delight.
The interview is culled from a series of conversations in New York City and India. Part of the interview was conducted (by Jonathan Rosen) at the Carlyle Hotel on May 16, 1994. Naipaul spent several minutes rearranging the furniture in the hotel suite in an effort to locate the chair best suited to his aching back. He has the habit of removing glasses before answering a question, though that only enhances his scrutinizing expression and attitude of mental vigilance. The occasion for the interview was the publication of A Way in the World, but despite an initial wish to "stay with the book," Naipaul relaxed into a larger conversation that lasted several hours and touched on many aspects of his life and career.
V. S. NAIPAUL
Let me know the range of what you are doing and how you are going to approach it. I want to know with what intensity to talk. Are we going to stay with the book?
INTERVIEWER
Would you like to?
NAIPAUL
It's a long career. There are many books. If things are to be interesting, it is better to be specific and focused. It's more stimulating to me too.
INTERVIEWER
Was A Way in the World a difficult book to write?
NAIPAUL
In what way?
INTERVIEWER
There are so many different pieces to it, yet it fits together as a whole.
NAIPAUL
It was written as a whole—from page one to the end. Many writers tend to write summing-up books at the end of their lives.
INTERVIEWER
Were you conscious of trying to sum things up?
NAIPAUL
Yes. What people have done—people like Waugh in his war trilogy, or Anthony Powell—is create a character like themselves to whom they can attach these reinterpreted adventures. Powell has a character running through his books who is like him but not him, because he doesn't play a dominant role. I think this is one of the falsities that the form imposes on people, and for many years I've been thinking how to overcome it.
INTERVIEWER
How to overcome . . .
NAIPAUL
You didn't understand what I was saying?
INTERVIEWER
I'm guessing that you mean the space between Marcel Proust the author and Marcel the narrator of Remembrance of Things Past.
NAIPAUL
No, I was thinking—well, yes, put it like that. I was thinking that to write about the war, which was a big experience for him, Waugh had to invent a Waugh character. Whenever I have had to write fiction, I've always had to invent a character who roughly has my background. I thought for many years how to deal with this problem. The answer was to face it boldly—not to create a bogus character but to create, as it were, stages in one's evolution.
Want to keep reading?
Subscribe and save nearly 40%.
Subscribe Now
Already a subscriber? Sign in below.