One winter morning, seventeen years ago, Nadya woke me up with the words "Anthony, get dressed." She explained there was a house on 57th Street (Hyde Park, Chicago), with all the windows and doors open, students everywhere, people walking out with grocery bags of books. "Everything's free. He just wants the house emptied ASAP."
I got down there quick as I could, but most of what had been in the house had already taken a walk. I gathered that the previous owner of the place had been a high school French teacher, age 1,000. The current owner of the house, age I-wanna-say-sixty, was visibly drunk, grinning and gabby, on the porch. Somebody said he worked in Hollywood.
I went upstairs. There was a hill of books in the middle of the floor of a ransacked bedroom. I picked up a book and bagged it. Here are photos of the book I bagged, 9 February 2002: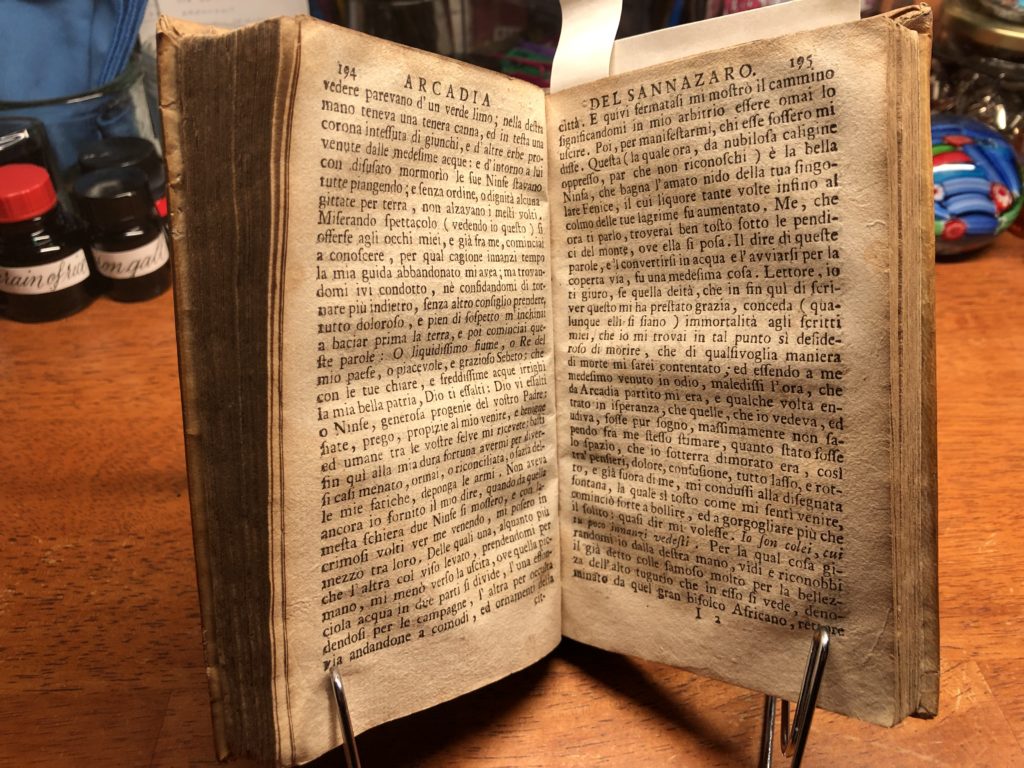 Don't get too excited. It's a 1772 Venice print of Jacopo Sannazaro's Arcadia. As you can see, it's bound in vellum. In the condition shown in the photograph, the book is probably worth a hundred bucks.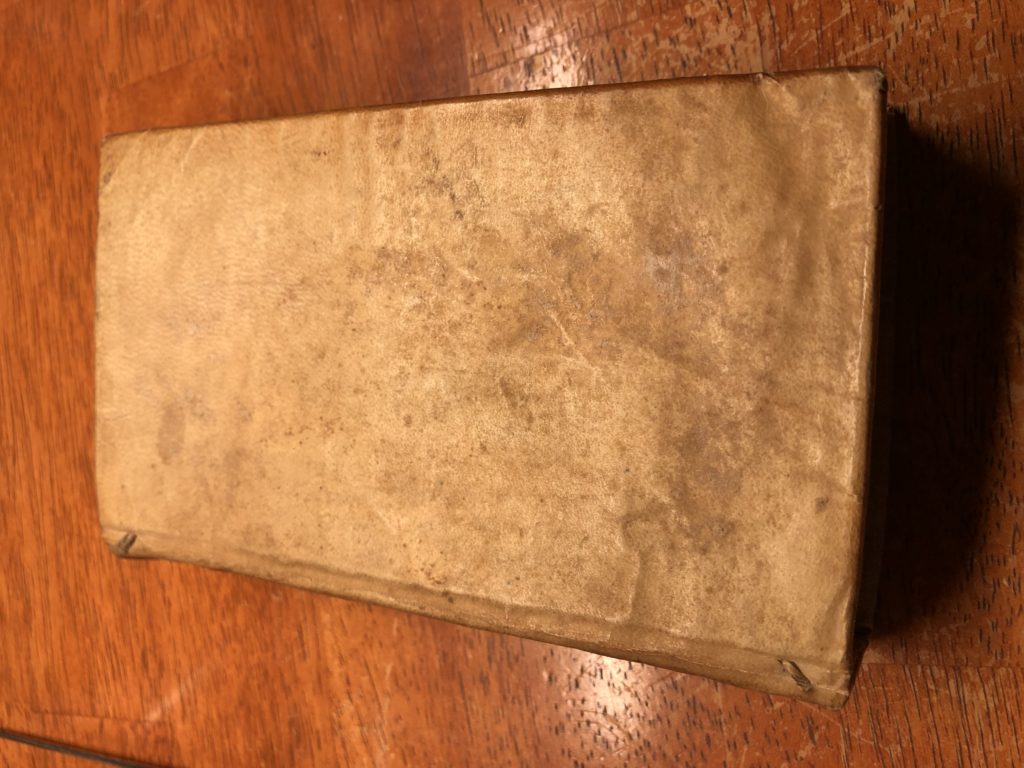 Any Italian literary person would know the name "Sannazaro" in the same way people in my village would know the name "Sir Philip Sidney." I'm not saying their merits are equivalent, just talking about name recognition. Both writers are classics, but the fame of each is hobbled by his investment in Renaissance pastoral, a much-maligned department of literature.