Frederick Seidel
Issue 208, Spring 2014
Snow is falling on Broadway
Through weeping willows of fog.
I know that my Redeemer liveth
And that there is life on Mars.
This is the State of the Union,
December, twenty thirteen.
Lincoln spoke brief…
Want to keep reading?
Sign in—or sign up for a free trial…
Free Trial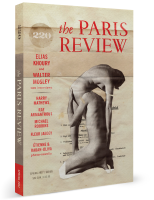 …or get your subscription now!
Subscribe