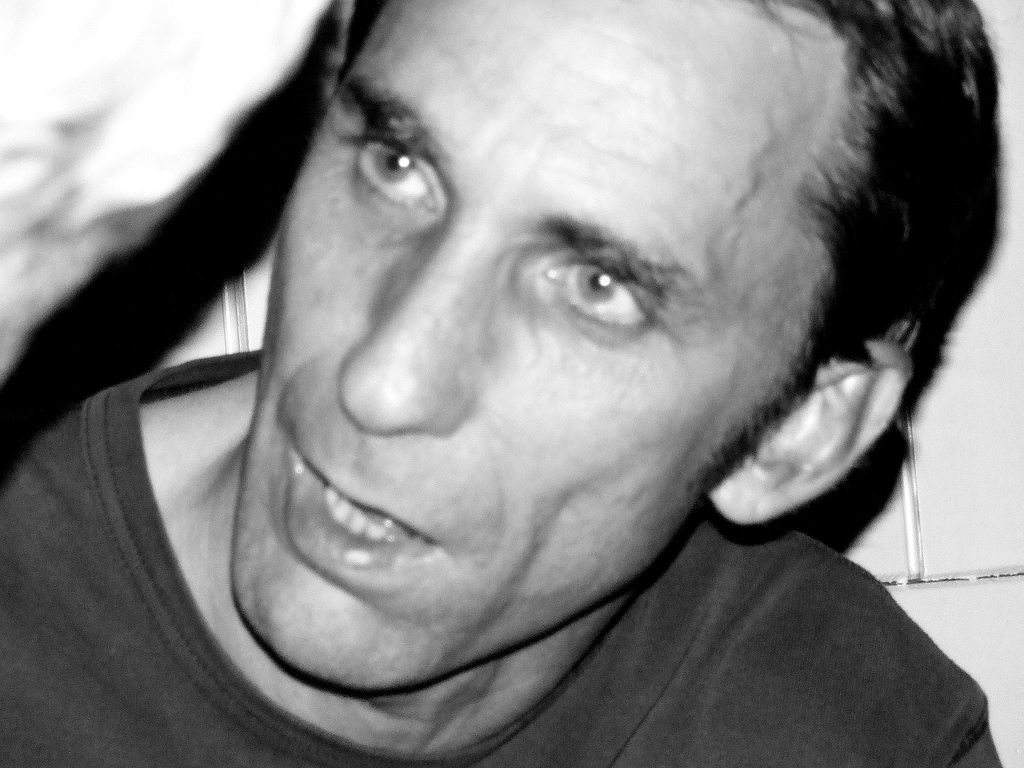 Image via
Ever since the publication of his first collection of stories, The Quantity Theory of Insanity, twenty years ago, Will Self has blazed an entertainingly wayward trail across the British literary scene by satirizing cultural mores, institutional prolixity, and political hypocrisy alike. His novels, How the Dead Live and The Book of Dave, ingeniously remapped London from the respective viewpoints of the deceased and a postapocalyptic puritanical cult. In his latest book of nonfiction, Walking to Hollywood, Self takes us on three ambitious walks, including a traversal of the fast-eroding East Yorkshire coast and an "airport walk" from his home in Stockwell, South London, to Hollywood, all the while trailing his and our sense of reality a long way behind. I met Will at his home on an overcast spring afternoon. He proved a generous host and entertaining company. Before we could start, I had to suppress my lifelong phobia of dogs and win over Maglorian, the tiny hero of this splendid vignette, who remained sweetly indifferent to my anxiety while listening in on our chat.
Why did you start these walking tours?
I think it was to do with stuff in my own life—with not drinking and consciously wanting to exercise more. My father was an academic who specialized in urban and regional development, so I grew up with somebody who talked about cities. Back in 1999, I was writing a column for the British Airways flight magazine and conceived of this incredibly environmentally incorrect idea that I would fly somewhere in Britain every morning from Heathrow, or one of the London airports, then take a long country walk, then fly back in the same day, and write about that. In the last one, even with my malformed environmental consciousness, I began thinking, "This is wrong, it's not right on all sorts of levels!" So instead, I decided to walk to Heathrow. It occurred to me when I set out to do it that this was an adventure—it really was terra incognita, probably nobody had done it since the pre-industrial era. There was something profoundly strange about this. After that, it occurred to me that I didn't know anybody who had walked from Central London to the countryside, and I began to conceive of these ex-urban walks as a way of curing myself of the sense of dislocation that had come over me in my adult life. I'd ended up not knowing where I was in a very profound sense.