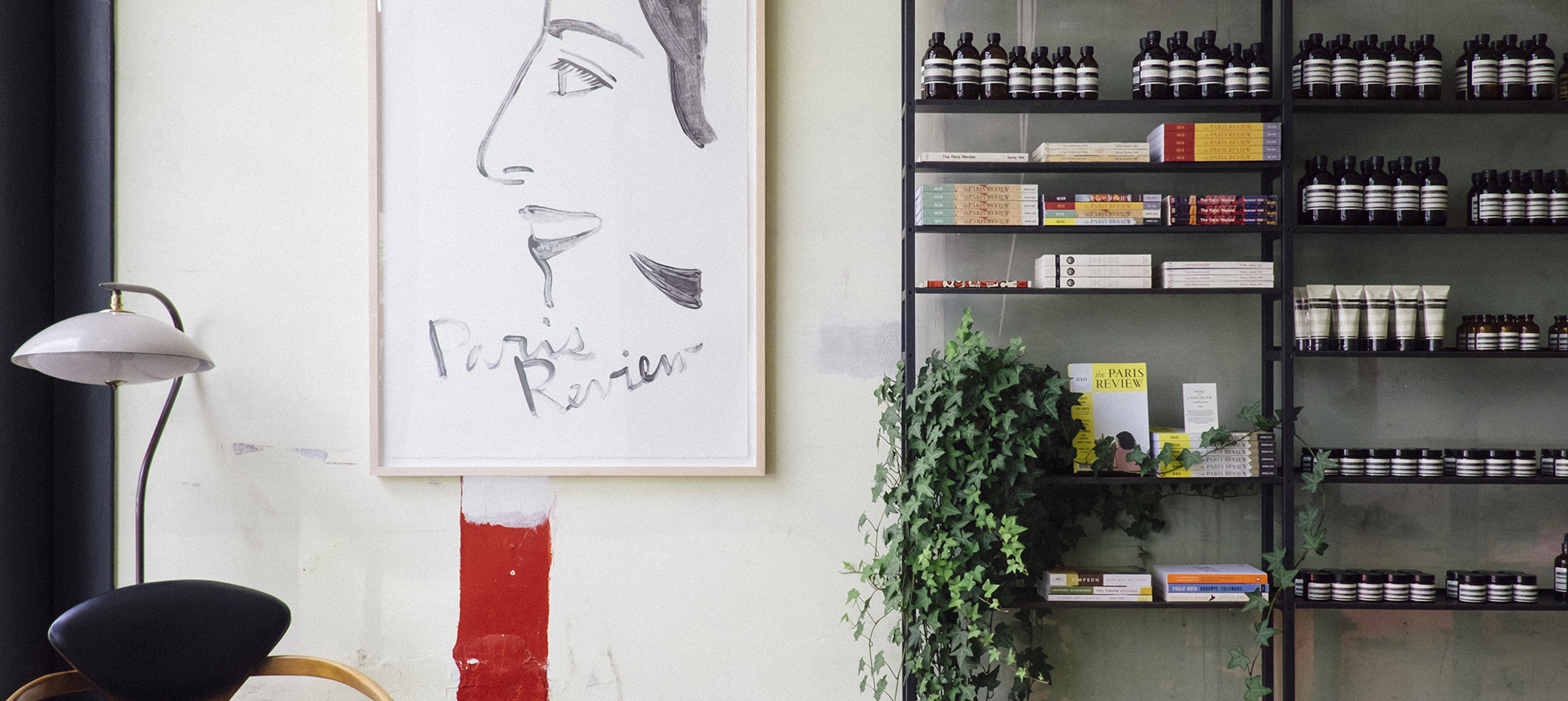 Since 1964, The Paris Review has commissioned a series of prints and posters by major contemporary artists. Contributors have included Andy Warhol, Helen Frankenthaler, Louise Bourgeois, Ed Ruscha, and William Bailey. Each print is published in an edition of sixty to two hundred, most of them signed and numbered by the artist. All have been made especially and exclusively for The Paris Review. Many are still available for purchase. Proceeds go to The Paris Review Foundation, established in 2000 to support The Paris Review.
Through September 15, our readers in Boston and Cambridge can head to Aesop Harvard Square, at 49 Brattle Street, where seven of our favorite prints are on display:
Andy Warhol, 1965, silkscreen 
Robert Motherwell, 1965, silkscreen
Christo, 1982, lithograph poster (available for purchase) 
Sol LeWitt, 1983, silkscreen, signed (available for purchase) 
Aram Saroyan, 1989, silkscreen (available for purchase) 
Alex Katz, 1991, silkscreen, signed (available for purchase) 
Louise Bourgeois, 1994, intaglio
Aesop consultants will be available to provide tours. Read more here.