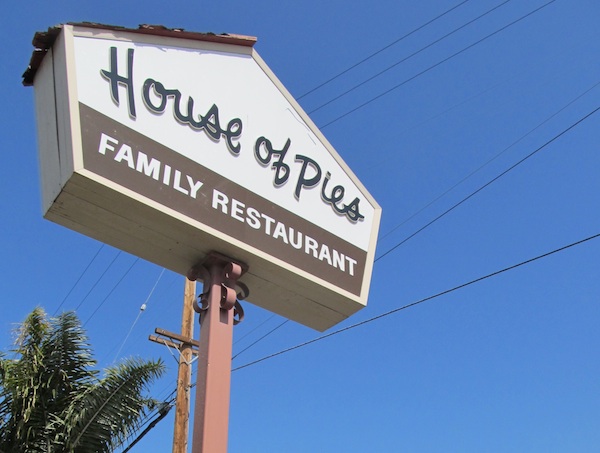 When the waitress set the slice of strawberry pie in front of me, I tried to contain my excitement. This moment was the culmination of two years' worth of waiting, two years of longing and imagining my order and relishing memories of the last time I ate here at the Original House of Pies. I had first learned of the place from a song.
There are no lyrics in the Friends of Dean Martinez's "House of Pies." Instead of vocals, an electric guitar plucks the melody in sync with a heavy-bottom bass. It isn't a catchy melody. There isn't much to it. The tune mostly sets a mood. Under the guitar, brushes make slow circles across a snare drum, and a high lap steel whines its laconic counterpoint, casting a spell, like when heat and blinding sunlight make everything slow and heavy. Although it was recorded by a Tucson, Arizona, group, the song sounds the way summer in Los Angeles feels. The guy who wrote it, Joey Burns, was raised in L.A. and drew the song's title from an East Hollywood restaurant.
I thanked the waitress, and she left me to savor my pie in private.