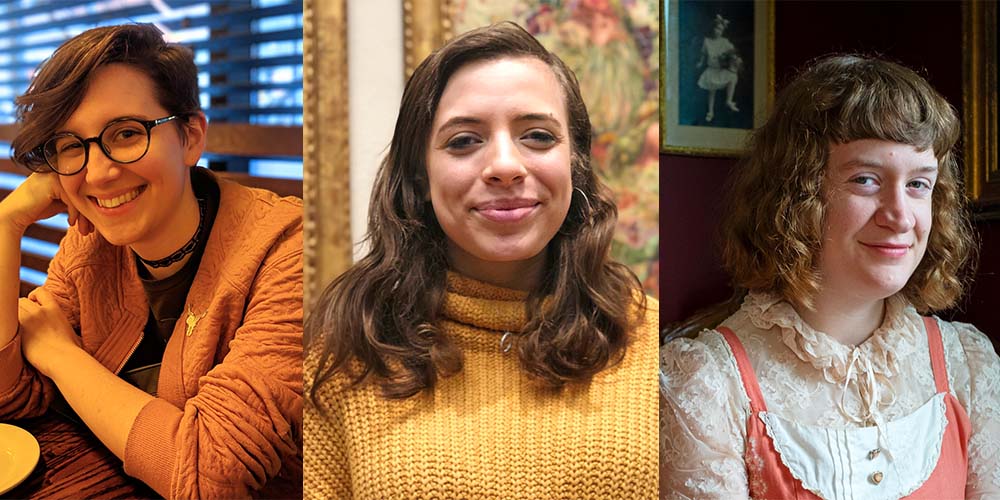 In 2017, Honey & Wax Booksellers established an annual prize for American women book collectors, aged thirty years and younger. The idea took shape when Heather O'Donnell and Rebecca Romney, the bookstore's owners, observed that "the women who regularly buy books from us are less likely to call themselves 'collectors' than the men, even when those women have spent years passionately collecting books." By providing a financial incentive to them, and a forum in which to celebrate and share their collections, O'Donnell and Romney hope to encourage a new generation of women. This year, they write, "We were impressed by the many contestants whose initial collecting interests put them in pursuit of unusual material not available for Prime delivery: vintage, underground, out-of-print, annotated, foreign, small press, or self-published finds."
We are pleased to unveil the winner of the 2019 Honey & Wax Book Collecting Prize, who will receive $1,000, as well as five honorable mentions, who will each receive $250.
WINNER
Emily Forster: Fan-Made Comics and Dōjinshi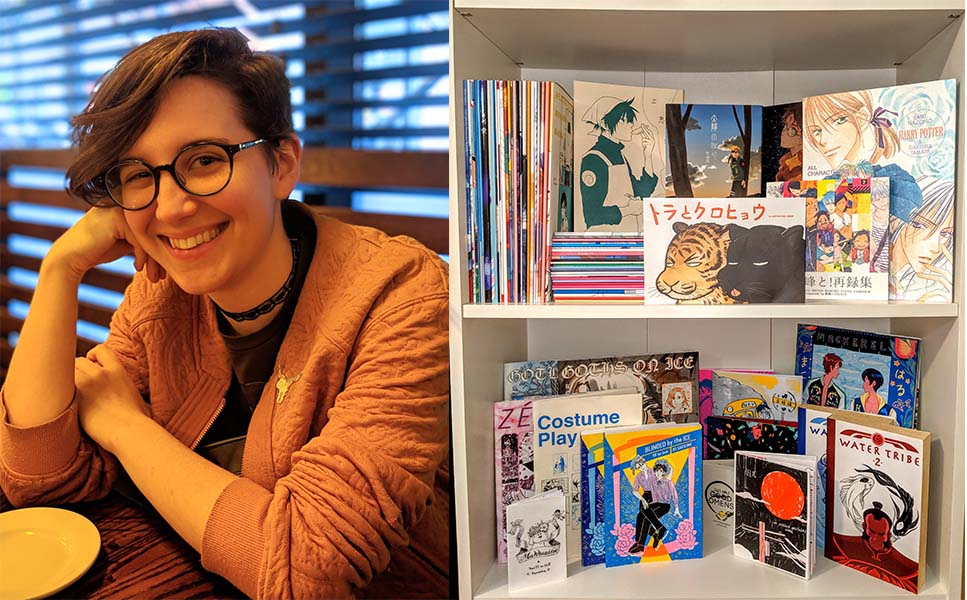 Emily Forster, twenty-eight, is a cartoonist in New York City. She has amassed a collection of almost five hundred original fan-made comics, from photocopied zines to hardcover anthologies, primarily the self-published comics known in Japan as dōjinshi.
"Most of the modern-day distinctions between official and derivative art—and the assumptions of quality attached to each—were based on concerns of property, not an evaluation of the art itself. There was something incredibly alluring to me about comics art created at a professional standard of quality without the expectation of professional reward," Forster writes in an essay about the collection.
Forster's essay offers a series of insights about the fan-made books she collects, gradually revealing the narrative conventions, circumstances of production, and readership of the material. Honey & Wax says, "We admired her observations on the power structures 'fanfic' subverts, her attraction to 'the ultra-niche within the niche,' and her insistence on 'what is beautiful about the illegitimate, the indulgent, and the disposable.' " Read More