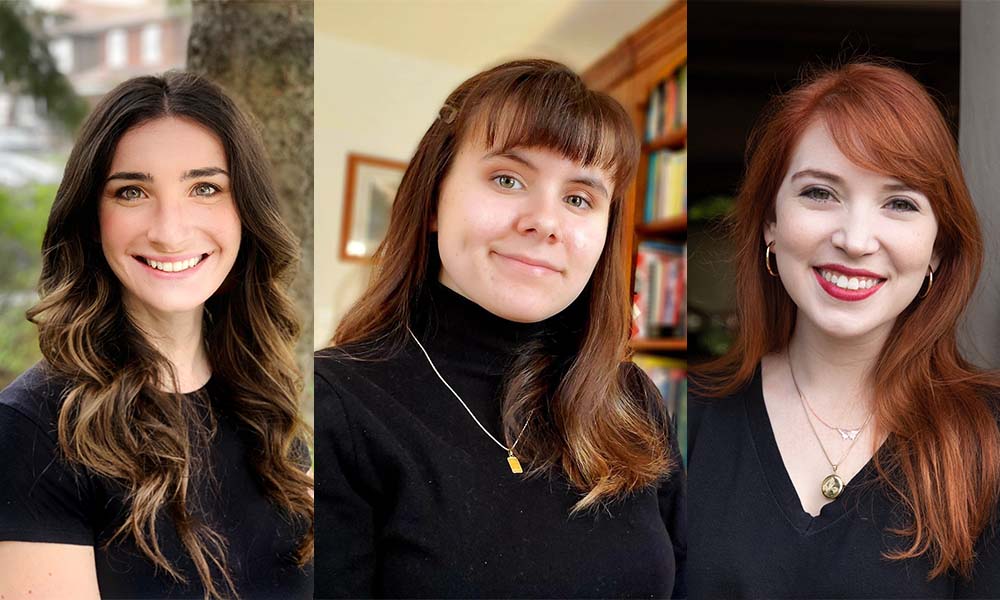 In 2017, Honey & Wax Booksellers established an annual prize for American women book collectors, aged thirty years and younger. The idea took shape when Heather O'Donnell and Rebecca Romney, the bookstore's owners, observed that "the women who regularly buy books from us are less likely to call themselves 'collectors' than the men, even when those women have spent years passionately collecting books." By providing a financial incentive, and a forum in which to celebrate and share their collections, O'Donnell and Romney hope to encourage a new generation of women. In this, the contest's fourth year, they faced an unexpected challenge: most of their partners on the ground, local bookshops and libraries across the United States, closed their doors due to COVID-19 a couple of weeks after the contest opened. O'Donnell and Romney spent the spring reposting and retweeting from their couches, hoping that word of the prize would reach young book collectors in lockdown. Despite it all, submissions were sent in from across the United States
We are pleased to unveil the winner of the 2020 Honey & Wax Book Collecting Prize, who will receive $1,000, as well as five honorable mentions, who will each receive $250.
WINNER
Miriam Borden: Twentieth-Century Yiddish Primers and Workbooks for Children.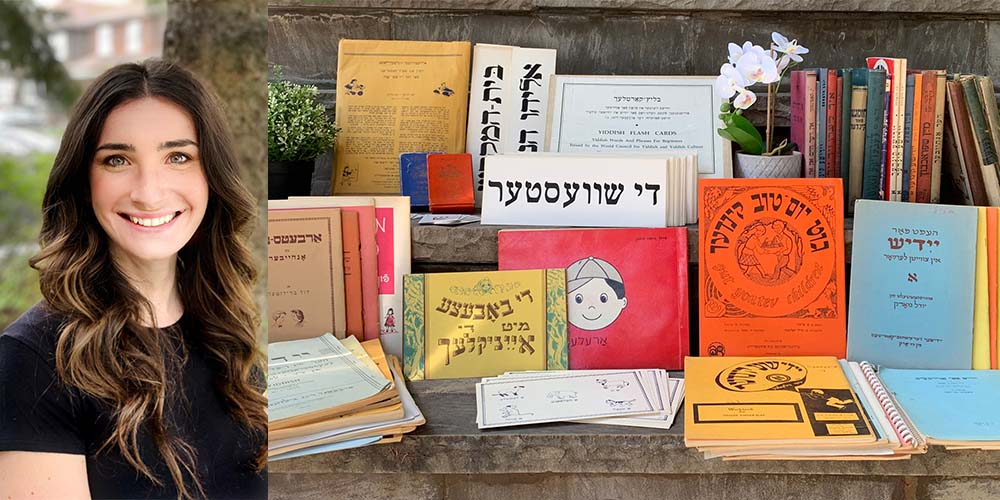 Miriam Borden, thirty, is a teacher of Yiddish and a graduate student at the University of Toronto, from Teaneck, New Jersey. Borden collects twentieth-century Yiddish educational materials: language primers—which form the core of her collection—songbooks and workbooks, flash cards, and scripts from school plays. These artifacts testify to a once-thriving Yiddish school system across North America, a network that collapsed after World War II as Jewish immigrants assimilated and Hebrew emerged as the language of the State of Israel. "There would be no more child readers of Yiddish children's books," Borden writes in her essay about the collection. As a teacher of Yiddish, Borden now uses these vintage materials to instruct adults hoping to reconnect with a lost part of their heritage.
"There was no heirloom china in the house where I grew up, no silver from grandmother's chest to be taken out and polished for holidays and family celebrations," Borden writes. "That china had all been shattered, the silver stolen… The heirlooms, and most of the family, were lost. But that does not mean I am bereft of inheritance. I was raised with an heirloom language, a treasure that could be taken out and polished and used on those rare moments when no word in English or Polish or Hebrew would fit the occasion. I was raised to speak the language of the dead. But never for a moment did it ever dawn on me that it was a dead language." 
Honey & Wax says, "Borden's collection represents an impressive effort of historical preservation and an inspiring example of how a collection that began as something personal becomes a collective resource."