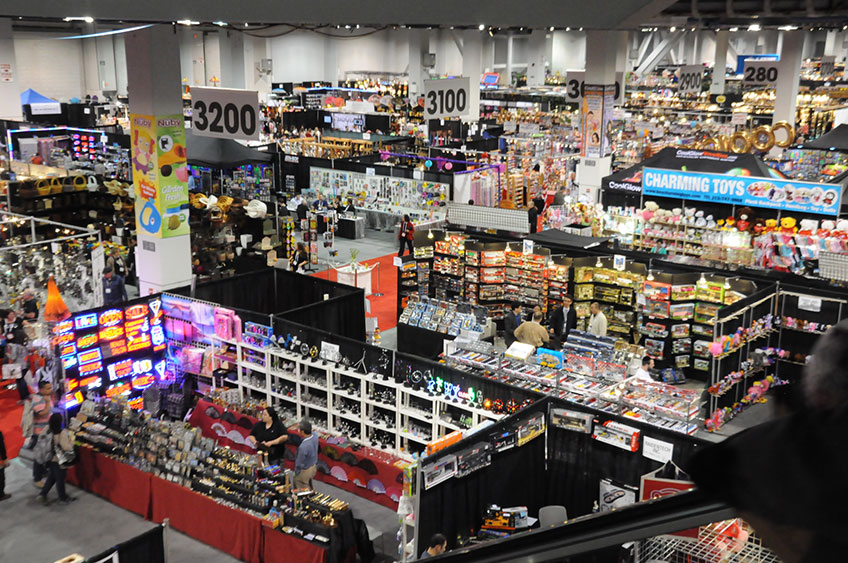 A fellow bus rider wearing three pairs of eyeglasses reached across the aisle and asked me to touch his phone. "It's so hot," he said. "Please. Why is the phone so hot?" I apologized and returned to my reverie of capitalism's detritus floating against the pale Mojave sky.
Over the past two years, I've taken around twelve of these rides from Los Angeles to Las Vegas, so this must have been around the thirteenth. I was heading to town for the biannual Affordable Shopping Destination expo of March 2018, a four-day wholesale-merchandise trade show held across all two million square feet of the Las Vegas Convention Center's exhibit space.
I'd heard there would be a lot of stuff at this expo. You know, products. Of the type sold at our nation's truck stops, car-wash gift shops, airport kiosks, and dollar stores. An estimated forty-five thousand attendees from pretty much every retail and distribution channel would come to interact and strike deals with the twenty-six-hundred-plus importers, vendors, and suppliers—and I, a stranger with a slow-growing penchant for conventions, would join them.