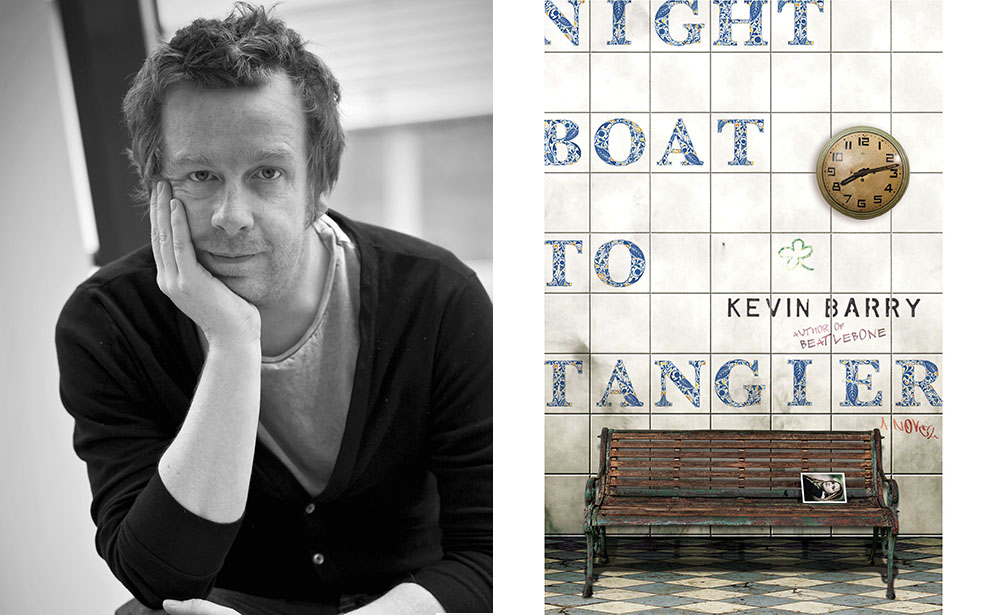 Kevin Barry is widely recognized as one of the most gifted fiction writers to emerge from the English-speaking world in the new century. Five years ago, a critic in the Montreal Gazette spoke of a growing view that in him, "an heir to the great Irish tradition has arrived." But Barry's early life was spent in multiple countries and continents—he grew up in Limerick city, spent a decade in Cork city, then lived in various places in England, Scotland, Canada, the U.S., and Spain. His first story collection, There are Little Kingdoms, won the prestigious Rooney Prize when it was published twelve years ago, and his first novel, City of Bohane, won the IMPAC Dublin Literary Award in 2011. Now, his most recent novel, Night Boat to Tangier, has been long-listed for the Booker Prize. He is known for a distinctive combination of earthy wordplay and taut narration, humor and darkness. We conducted our interview via email, over the span of a few days.
INTERVIEWER
I wanted to start by asking you about where you live in the northern part of Ireland. How did you choose it? And what is it like there, in the town where you live?
BARRY
I live beside Lough Arrow in County Sligo, an area that at one time had the highest incidence of reported UFO sightings in Europe. Then a certain old lady passed on—to another dimension—and the sightings somehow dropped off. But I watch the skies, just in case.
I've lived here with my wife for the last twelve years. It's essentially a swamp, with rain three hundred days a year, but it's a very lovely place. Kind of dreamy, kind of melancholic, but beautiful. The house was built in the 1840s as a barracks for the Royal Irish Constabulary and remained a cop shop until the late seventies. I work out the back in a shed that was once a holding cell.
Living in the countryside took getting used to—the sheer dark at night, the mystery rustlings from the ditches as animals molest each other, et cetera—but I'm totally into it now. It's kind of spacey and weird and you discover how affected you are, mood-wise, by weather and atmospheric pressure and presences in the landscape.
INTERVIEWER
Will you tell me about your wife? What's her name, and how long have you been married, and what does she do?
BARRY
Olivia Smith. We've been together twenty years and married ten. She used to be an academic, teaching law, but now runs a publishing project that we work on together, Winter Papers, a fancy annual arts anthology. She spends a lot of time helping me find my phone, keys, wallet, sense of decorum. She generally keeps the circus on the road. V.S. Pritchett's wife used to list her occupation on official forms as "driver" because she had to chauffeur him around all the time. Liv does a lot of that, too. I sit my driving test tomorrow at the age of fifty, and it's looking touch-and-go.
INTERVIEWER
What kept you from learning to drive, or from getting your license?
BARRY
I think it's genetic—my late father passed his test at something like the eighth attempt, in his midforties. I'm a slow starter generally. I learned to cycle a bike at the age of fourteen and to swim at the age of thirty-two and I published a first slim volume of stories at the age of thirty-seven. Only fools rush in. I'm now an avid cyclist and swimmer and story writer. Once I get going, I tend to have the zeal of a late convert.
INTERVIEWER
You were obviously a passionate reader during those first thirty-seven years. Were your parents bookish people?