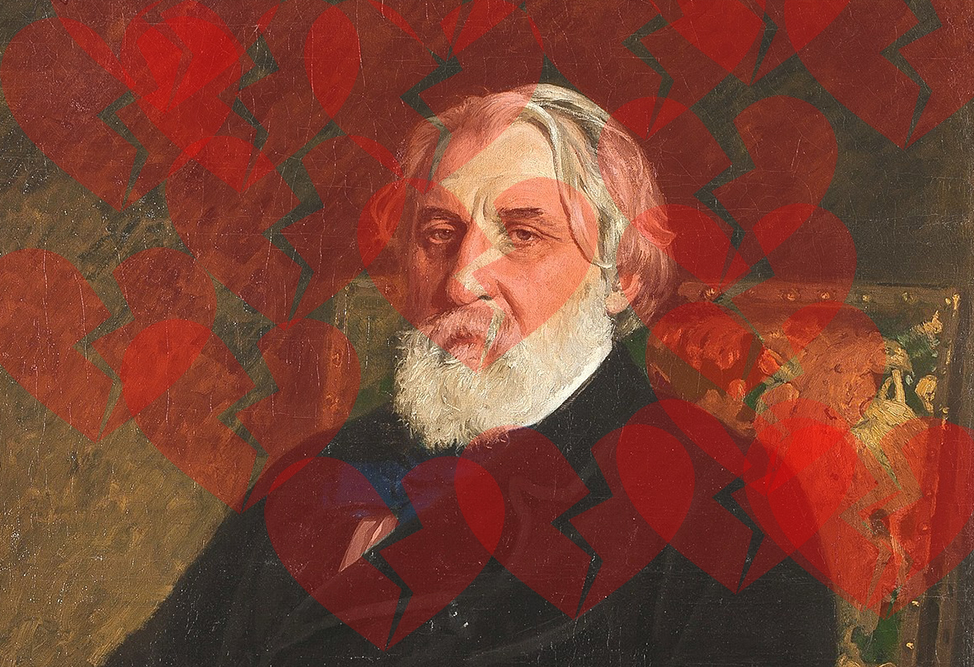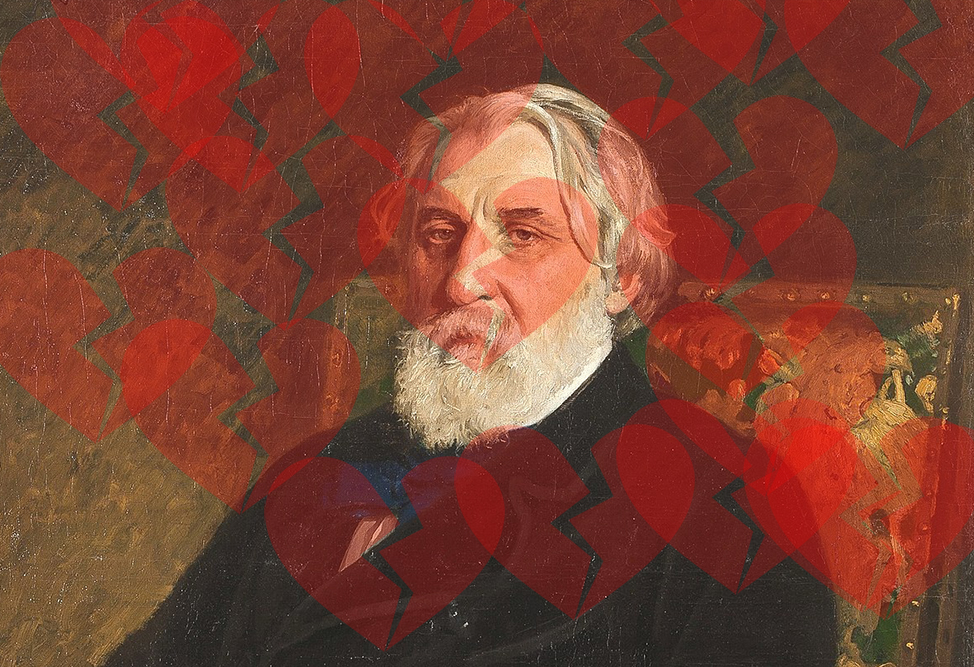 I found out about Ivan Turgenev's existence at a crucial moment. There had been a very small leap for me between obsessing over Anna Karenina in my midteens and deciding that learning Russian was my destiny. There was, unsurprisingly, an even smaller leap between becoming obsessed with learning Russian and becoming obsessed with unsuitable men who spoke Russian. This culminated in my acquaintance with a man whose name—Bogdan Bogdanovich—translated as "God's Gift, Son of God's Gift." In many ways, he lived up to his name.
He was a man whom I loved with the passion that Anna Karenina first feels for Vronsky, but he regarded me with as much affection as Levin holds for the ladies who stink of eau de vinaigre. This is where Turgenev comes in. No one writes better about unrequited love. Real life is about quiet, slow, awkward moments of humiliation. And what greater humiliation is there than loving someone far, far more than they love you? This is the kind of embarrassing, self-inflicted fever that Turgenev is brilliant at describing.
In August 1994, I was twenty-one years old and spending the summer by the Black Sea in Odessa, Ukraine. It was the last few months of my year abroad. That summer was a blur of strong cigarettes, black bread, tea and jam, and whispered invitations on a Saturday night. I spent a lot of time drinking samogon (moonshine), eating pig fat, and being in love. He was in a rock band. They played songs in terrible English with titles like "I'm Not Drunk, It's Only Fucking Funk." I was his groupie. He was my world. We went everywhere together. We kissed. We laughed. We ate pig fat. I was drunk a lot of the time, but I was never too drunk to know that God's Gift, Son of God's Gift, did not love me in the same way that I loved him.
Luckily, while I was plowing my way through Tolstoy with a dictionary, I also happened to be reading in translation Turgenev's play A Month in the Country. It is a cruel and hilarious cautionary tale about unrequited love. Turgenev himself experienced this unhappy state for more or less the entirety of his sixty-four years. From around the 1840s to the end of his life in 1883, Turgenev adored the married opera singer Pauline Viardot. The exact nature of their relationship is hotly debated. But it seems to me to be one of the most extreme examples of one-sided love in history. Turgenev represents his complicated feelings about this state of being through the mournful, resigned, comically self-pitying character of Rakitin.  Read More