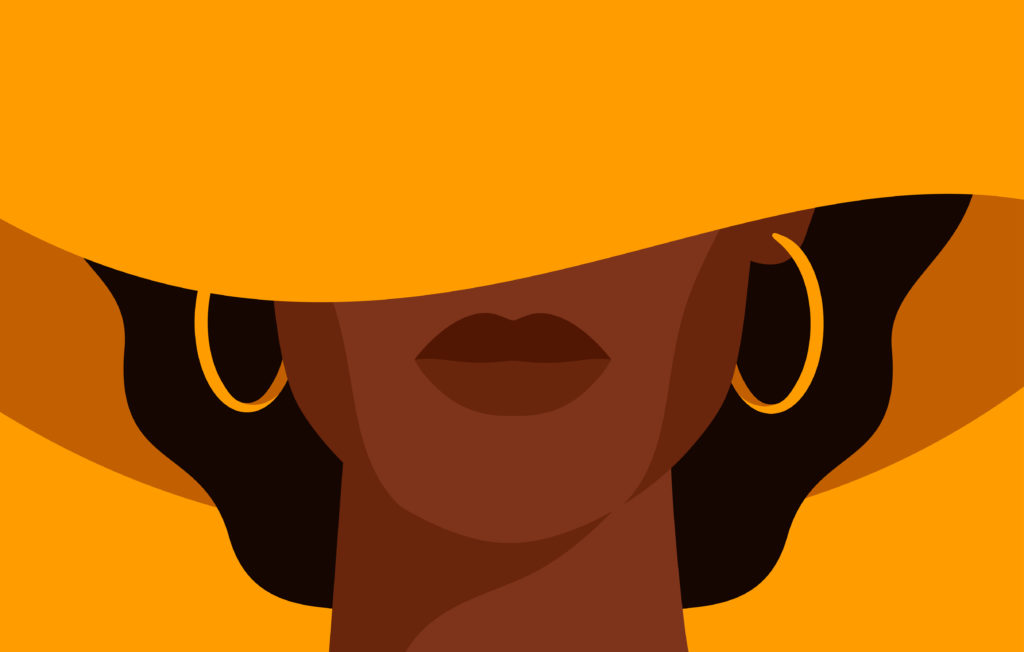 "Don't you think it's funny how now the people making these ads get it?" I say to my best friend, my voice cradling the words "get it" with invisible quotation marks. We're watching television, something we do together often now, grateful to be in each other's bubble. "What?" she replies, looking up from her phone. "The models," I say. "Oh, I know," she says. We've been friends for twenty-eight years. She knows what I mean without my having to explain.
After yet another murder, one salve seemed to be representation. Between announcements of our crumbling democracy and more and more people dying, there were now ads with smiling Black faces. Black girls with crowns of 4c curls. Black women running businesses. Black men walking hand in hand down a suburban street with their Black and biracial daughters. It makes you wonder why Black people had to die in order to see ourselves reflected.
The Thanksgiving issue of The New Yorker features a little Black girl with a blue iris flower in her Afro holding an American flag with her sleeves rolled up. I'm caught off guard by the emotion it elicits. It makes me want to frame it. Keep it and one day show my daughter, if I have one. I stand in my mother's house looking at the cover and wonder: Why does such a quotidian image make me want to cry? It isn't just that it's beautiful in the midst of the year's chaos and pain. It's because I can't help wondering what it might have been like for me and my friend to grow up with images such as this one on a magazine like this one. Perhaps then I wouldn't have been so caught off guard. The image could just have been beautiful, not uncommon.
Isn't this what you wanted? That's what I imagine the executives who made these decisions asking. Yes, but not at this price. I smile at the images, I'm glad for them, but they needn't have come like this. They should have come before this. Without this. The taste in my mouth is bittersweet. I hate that guilt and corporate desire fuels change, rather than genuine understanding. Because if you understood, it wouldn't have taken a murder of eight minutes and forty-six seconds to get us here. Read More