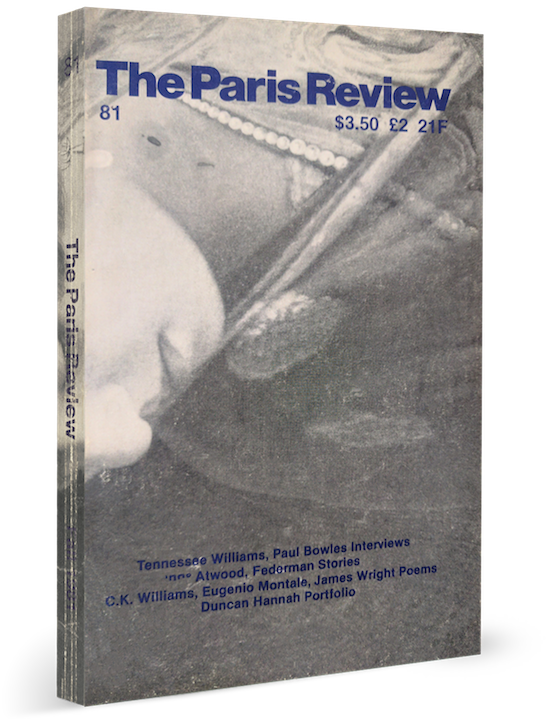 Paul Bowles on Jane Bowles, the romantic life, and the passage of time in Morocco.
"What writers influence me as a young man? Chekhov! As a dramatist? Chekhov! As a story writer? Chekhov!" Tennessee Williams on the Art of Theater.
Stories by Margaret Atwood and Dallas Wiebe. Poems by Siri Hustvedt, Jean Valentine, and James Wright.