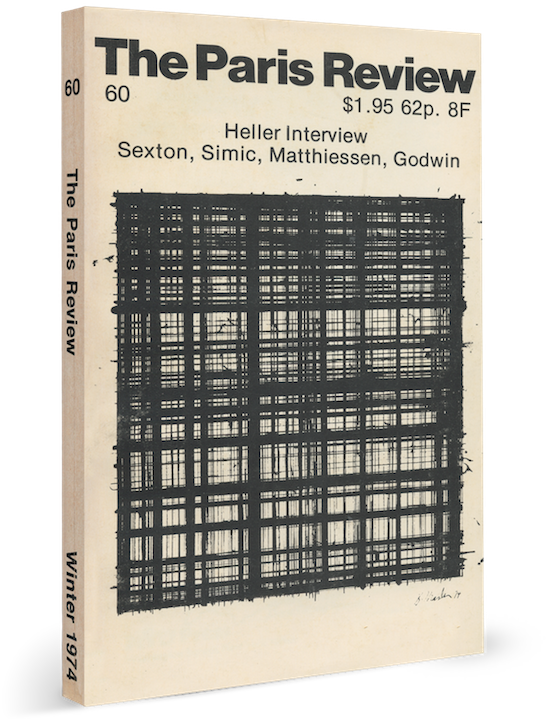 "I wanted to be a writer when I was in the sixth grade—of course, I wanted to be one without working at it": Joseph Heller on the Art of Fiction.
Peter Matthiessen discusses his new novel format, inspired by haiku poetry and screenplays.
Stories by Gail Godwin, Herbert Gold, and Peter Matthiessen. Poems by Anen Sexton and Charles Simic.