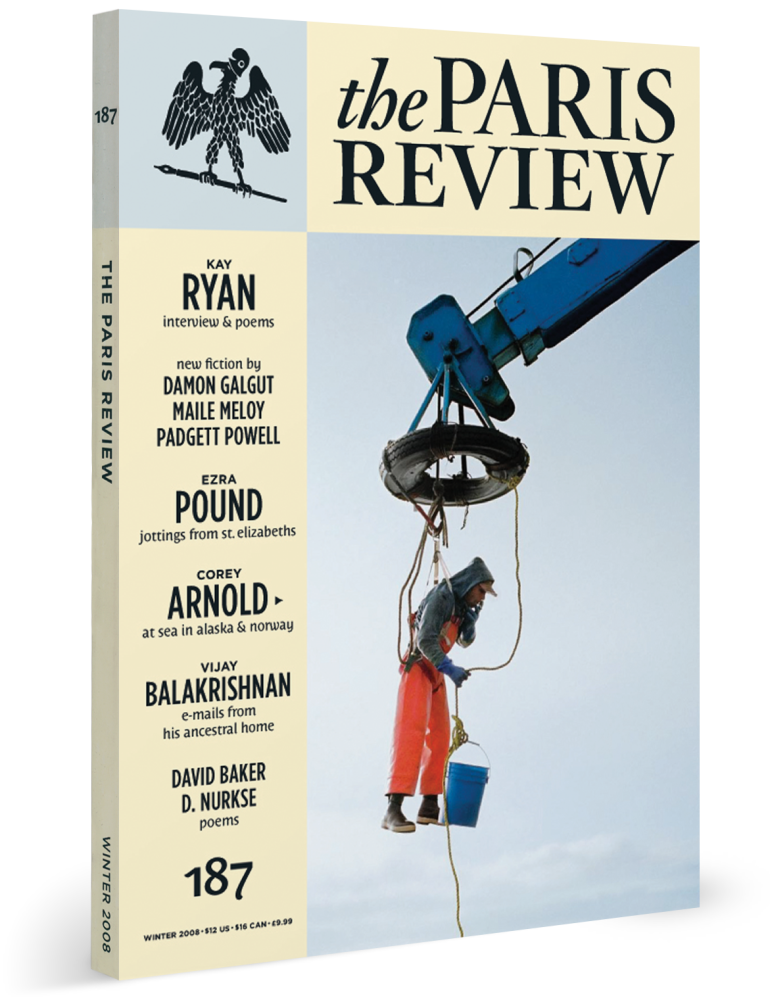 An interview with poet laureate Kay Ryan: "I think extravagance in your life takes energy from the possible extravagances of your mind."
New fiction by Damon Galgut, Maile Meloy, and Padgett Powell.
Vijay Balakrishnan recalls his ancestral home in Tamil Nadu.
Poetry portfolios from David Baker and D. Nurkse.
Plus, five poems by Kay Ryan and photographs from Alaska and Norway by Corey Arnold.