George Macbeth
Issue 29, Winter-Spring 1963
Powder-blue, deckle-edged,
And worn with fingering,
A batch of letters, filed
Under broad rubber bands
Nudged against my hands,
Forgetfully burrowing
For some travel folders piled
Behind where they lay wedged.
Want to keep reading?
Sign in—or sign up for a free trial…
Free Trial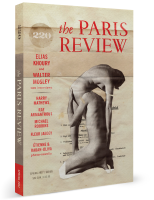 …or get your subscription now!
Subscribe