Howard Nemerov
Issue 101, Winter 1986
Remembering that war, I'd near believe
We didn't need the enemy, with whom
Our dark encounters were confused and few
And quickly done, so many of our lot
Did for themselves in folly and misfortune.
Want to keep reading?
Sign in—or sign up for a free trial…
Free Trial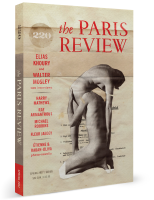 …or get your subscription now!
Subscribe