James Cole
Issue 101, Winter 1986
A fire truck goes by'
On its way to the station
With a low roar'
Followed by one of the Nigerians
In a dented car.
What but the autumn leaves
Could be more academic?
Want to keep reading?
Sign in—or sign up for a free trial…
Free Trial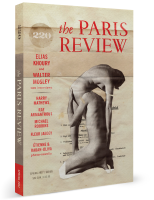 …or get your subscription now!
Subscribe