By day, Sloane Crosley is the Deputy Director of Publicity at Vintage/Anchor Books. But by—well, on every day, she's a New York Times bestselling author. Her latest book is How Did You Get This Number, which came out last month. It's a sparkling collection of essays detailing Crosley's musings on life in the big city. Recently, she took the time to answer some of my questions while in Denver on book tour.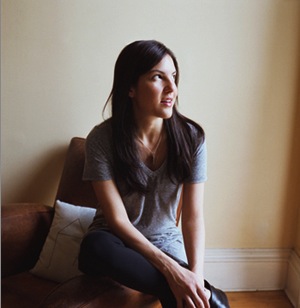 How do you find life on the road?
It's not really life. You're yanked before you settle. I will say I lost my dental floss between Portland and Seattle, so that's pretty gross if you do the math. But that doesn't mean it's not supremely fun.
How do you turn the unremarkable or the everyday into a good story?
Well, there's a nice compliment imbedded in this question because you're implying that I have succeeded. If not in weaving straw into gold than at least into weaving straw into a perfectly functional basket. I hope I have. I think the trick—or my trick—is to work backwards. Try to use the format as you used to use it when you were a kid. Topic first, then examples. Okay, so not that structured. But put it this way: if you're constantly trying to draw out larger meaning or pathos or even just base humor from a single experience merely because you find it amusing, you're going to get a lot of essays structured like this: "One day I saw a bunch of mice. Then I went on with my day and events happened with people and I never thought about the mice. Then one of the people said something seemingly meaningless but, in fact, reminded me that we are all just like mice." See what I mean?
Are you ever tempted to write fiction?
Read More