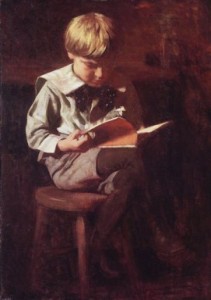 I love books, like Nicholson Baker's U & I and Ian Hamilton's In Search of J. D. Salinger, that are as much explorations of one writer's obsession with another as the critical studies or biographies they purport to be. Can you recommend anything else in this vein? —Anonymous
Can I ever! First, if you haven't read it yet, get hold of Geoff Dyer's Out of Sheer Rage: Wrestling with D. H. Lawrence. A sample:
Looking back it seems, on the one hand, hard to believe that I could have wasted so much time, could have exhausted myself so utterly, wondering when I was going to begin my study of D. H. Lawrence; on the other, it seems equally hard to believe that I ever started it, for the prospect of embarking on this study of Lawrence accelerated and intensified the psychological disarray it was meant to delay and alleviate.
That is sentence one. Things go, hysterically, downhill from there.
Read More