In her column, Re-Covered, Lucy Scholes exhumes the out-of-print and forgotten books that shouldn't be. This month, she examines an anomalous work, They, in Kay Dick's already anomalous oeuvre.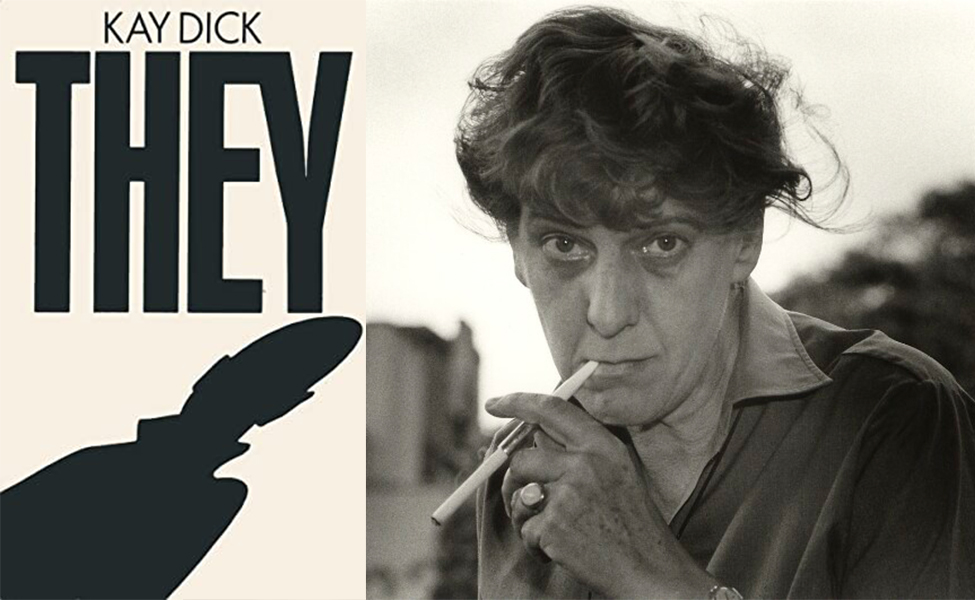 Kay Dick is a name all but forgotten today, but in the midtwentieth century she was at the heart of the London literary scene. A list of the guests regularly entertained by her and her partner, the novelist Kathleen Farrell, at their Hampstead home—they lived together from 1940 to 1962—includes a host of successful and popular writers of the era, including C. P. Snow, Pamela Hansford Johnson, Brigid Brophy, Muriel Spark, Stevie Smith, Olivia Manning, Angus Wilson, and Francis King. I mention them here, because it was the scathing description of Dick's treatment of her friends, as detailed in her obituary in the Guardian in 2001, that first attracted my attention.
"For many years," wrote the writer and journalist Michael De-la-Noy, "the novelist Kay Dick, who has died aged 86, was at the centre of literary intrigue and gossip." The claim he then makes—that she "expended far more energy in pursuing personal vendettas and romantic lesbian friendships than in writing books"—is cutthroat enough to smack of a vendetta all of its own. He describes her as a failed artist, "a talented woman bedeviled by ingratitude and a kind of manic desire to avenge totally imaginary wrongs." De-lay-Noy's obituary is less a celebration of Dick's life and more an all-out character assassination, one that details a litany of grudges maintained, ambitions thwarted, and friendships cruelly smashed to smithereens. Needless to say, I was intrigued enough to immediately hunt down Dick's books.