In her new monthly column Re-Covered, Lucy Scholes exhumes the out-of-print books that shouldn' t be.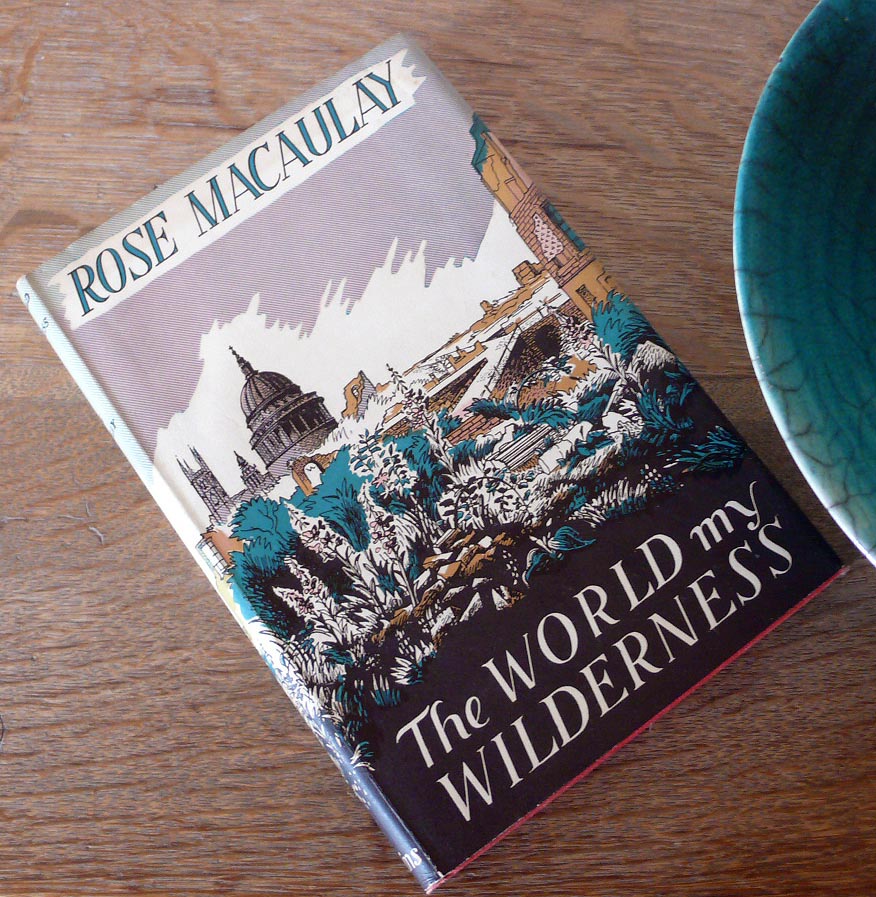 Rose Macaulay (1881–1958) was one of the most prolific English writers of the first half of the twentieth century. She published twenty-three novels, twelve nonfiction volumes, and an abundance of journalism. I could make a case for the republication of any number of her novels, especially since the only one currently in print in the U.S. is The Towers of Trebizond (1956). Perhaps Potterism (1920), an entertaining, if now slightly dated, murder mystery that satirizes tabloid journalism—it was a best seller in both England and America. Or the intriguingly titled Told by an Idiot (1923), one of Macaulay's most successful novels of ideas, in this case the examination—via three generations of one family—of sexual politics. Maybe Crew Train (1926), which tells the story of Denham Dobie, a young woman trying to adapt to life with her highbrow London relatives, and skewers the pretensions of the literary establishment. But of all Macaulay's books, it's one written much later that we most need to reread today: her penultimate novel, The World My Wilderness (1950), an elegiac, evocative depiction of the aftermath of World War II.
Although Macaulay was born in England, she and her siblings enjoyed a rather unorthodox childhood. In search of Mediterranean sun to ease their mother's tubercular throat, the family spent seven years living in the small fishing village of Varazze in Italy, where, roaming the countryside and beaches, the children found what Macaulay's biographer Sarah LeFanu describes as "a vision of paradise." In 1894, they returned to England, settling in Oxford, where Macaulay quickly had to adapt to the more conventional life of a well-brought-up young Englishwoman. She attended Oxford High School and then Somerville (though she suffered a nervous collapse that meant she was unable to take her final examinations), after which she began writing. During World War I, she took on various roles in aid of the war effort: she was a nurse in a military hospital and a Land Girl in Cambridgeshire, followed by a stint at the Ministry of Information. It was while working there that the thirty-seven-year-old Macaulay met the man who was to be the love of the rest of her life, Gerald O'Donovan, a married writer and former Jesuit priest nine years her senior. Macaulay and O'Donovan fell in love and began a clandestine affair that was to last until his death in 1942. Macaulay never married or had children, nor did she have any other significant romantic relationships, even after Gerald died. Given that one of the legacies of the Great War was a generation of surplus women, her celibacy wouldn't have necessarily been considered exceptional, though she was a little older than most of the partnerless women of the era. In the early twenties, she moved to London and quickly established herself on the city's literary scene as a writer of sharp, satiric, and witty works that addressed the pertinent issues of the day. Widely liked and admired—she counted among her friends and acquaintances Virginia Woolf, Elizabeth Bowen, and Ivy Compton-Burnett—in the interwar years Macaulay was a well-known writer, broadcaster, and public intellectual.
Though it's been out of print since the early eighties, The World My Wilderness was reissued by Virago Modern Classics last year. That it reappears in the UK amid the current vogue for new nature writing—a phenomenon spearheaded by the popularity of works by Robert Macfarlane, novelist Sarah Hall, and memoirist Helen Macdonald to name just a few—is perhaps no coincidence. At the heart of the novel are Macaulay's gleaming descriptions of how the natural world has reclaimed the ruined postwar urban environment: "this scarred and haunted green and stone and brambled wilderness … a-hum with insects and astir with secret, darting, burrowing life."  Read More