In her monthly column, Re-Covered, Lucy Scholes exhumes the out-of-print and forgotten books that shouldn't be.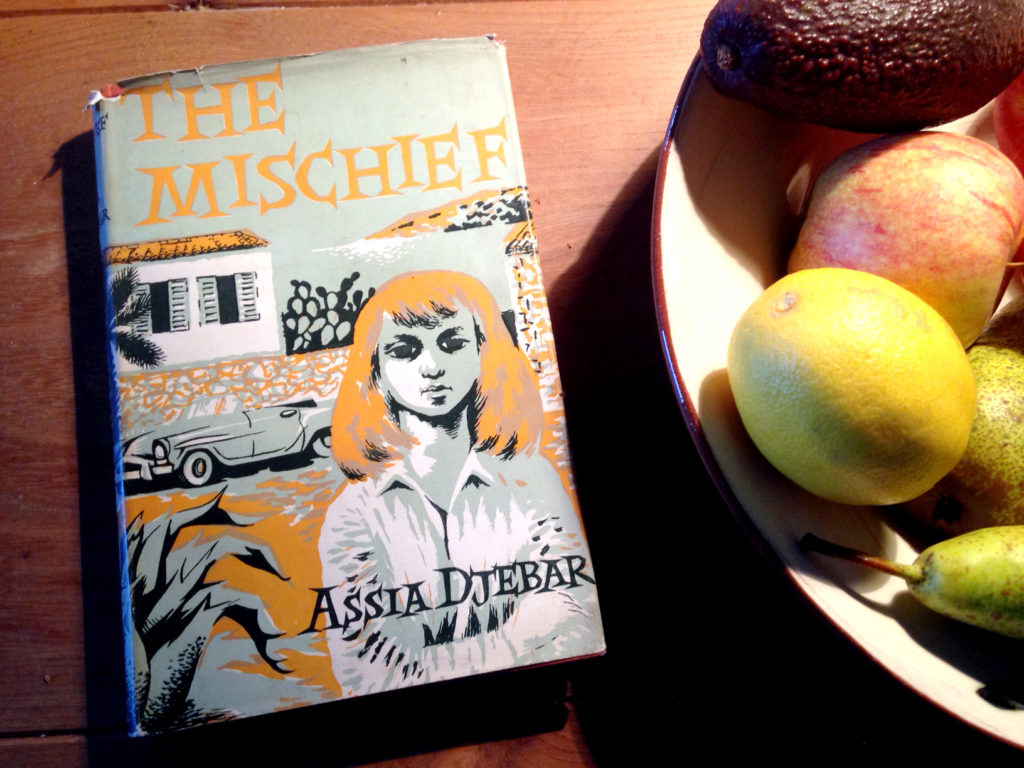 Let's play "guess the novel": It was written and first published in French in the mid-50's, and is set over the course of a single summer. Its heroine is one of the jeunesse dorée, dissatisfied and bored despite her wealth and privilege. She drives a fast sports car, and idles away her days sunbathing on Mediterranean beaches and flirting with her boyfriend. She's a capricious enfant terrible, and she's stricken with jealousy at the happiness of a couple close to her, so she amuses herself by sabotaging their relationship, with unexpectedly tragic consequences.
Surprisingly, I'm not talking about Françoise Sagan's Bonjour Tristesse, but a lesser-known work by the Algerian writer Assia Djebar. La Soif was first published in France in 1957 (three years after Bonjour Tristesse) and nimbly translated into English by Frances Frenaye, as The Mischief, the following year. There are plenty of parallels between the two novels. Both were debuts written by precociously young women writers—Sagan was eighteen and Djebar twenty-one—a description that also applied to their heroines: Sagan's seventeen-year-old Cécile and Djebar's twenty-year-old Nadia. However, while Bonjour Tristesse remains famous, recognized today as a mid-twentieth-century literary sensation-turned-French-classic, The Mischief is barely remembered, out of print in both the original French and the English translation.