In her monthly column, Re-Covered, Lucy Scholes exhumes the out-of-print and forgotten books that shouldn't be.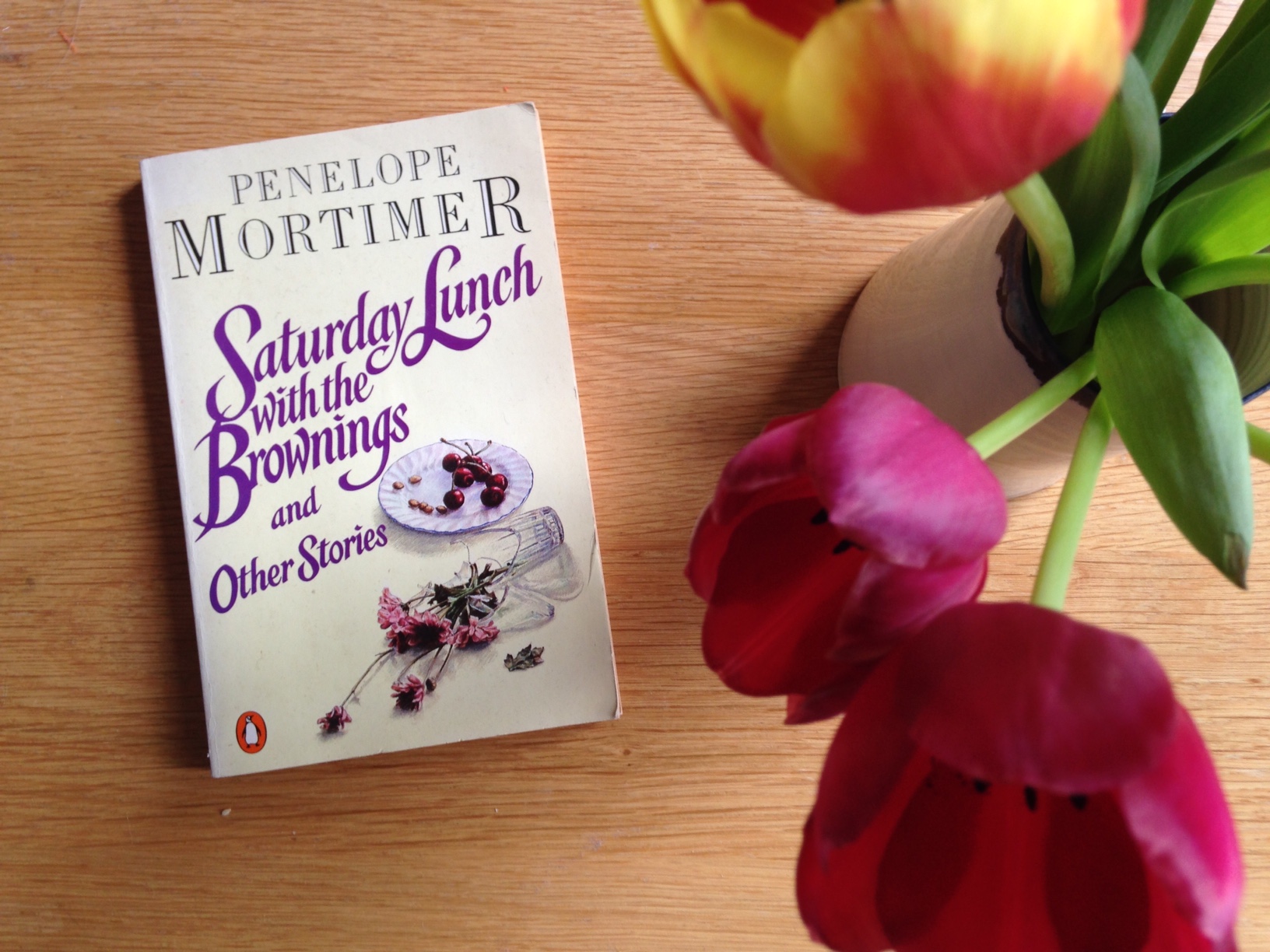 Saturday Lunch with the Brownings, the 1960 short-story collection by British writer Penelope Mortimer, carries a note of gratitude to the editor of The New Yorker, "in whose columns the majority of these stories first appeared." Three years earlier, Mortimer had signed a contract with the magazine for six stories a year, after which she provided them with what she describes as a "steady stream" of pieces drawn from her day-to-day experience. "There was no need to look for ideas," she explains in About Time Too (1993), her second volume of memoirs. "I mined my life for incidents with a beginning, a middle and an end, finding even the dreariest days contained nuggets of irony, farce, unpredictable behaviour." Mortimer—who, by the time she died, at the age of eighty-one in 1999, had published nine novels, one short-story collection, two volumes of memoir, a biography of the Queen Mother, screenplays, and an abundant body of journalism—drew more heavily on her lived experience than most, not least because it proved such a reliable source of creative stimulus. "None of the stories could accurately be described as fiction," she goes on to confess in About Time Too; "the moment I fabricated or attempted to get away from direct experience The New Yorker regretfully turned it down."
During the late fifties, when she wrote the twelve stories included in Saturday Lunch with the Brownings, Mortimer was famous for being the beautiful, lauded authoress wife of the renowned barrister-cum-writer, John Mortimer. Profiles of the writerly couple ran in magazines ranging from Good Housekeeping through Tatler, by way of Books and Bookmen. There were often photographs of them with their six picture-perfect children. Wife and mother were the identities that defined Mortimer, even as a writer. She had a regular parenting column, "Five Girls and a Boy," in the Evening Standard newspaper, and her fiction dealt predominantly with the subjects of marriage and motherhood. She wasn't writing twee, cosy tales of domestic bliss though; instead she penned sharp, shrewd portraits of marital infidelity, strained, unhappy housewives and their insensitive husbands, impotently railing against the draining demands of parenthood. Much of this material she drew from her own life: namely the cracks in her and John's marriage, and the conflicts associated with finding much of her worth and value in the role of caregiver, while feeling stifled by domesticity. Her fourth novel, for example, Daddy's Gone A-Hunting (1958), the book that precedes Saturday Lunch with the Brownings, depicts a suburban mother's attempts to procure an abortion for her student daughter (the situation Mortimer had found herself in the previous year when her eldest daughter, then at university, fell pregnant). It was a daring topic for its day, not least because of the resistance and disgust with which Mortimer's protagonist Ruth's attempts are met: "You would really advise her to do this thing? Your own daughter? Good God Ruth, I'm sorry. You make me sick," expostulates the family doctor when she turns to him for help. The reviews, however, were excellent. "A remarkable and deeply disturbing achievement," declared one. By the time Saturday Lunch with the Brownings was published, Mortimer had quite the reputation for dismantling the domestic idyll.