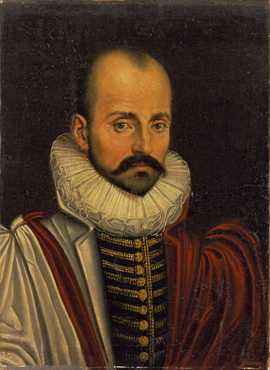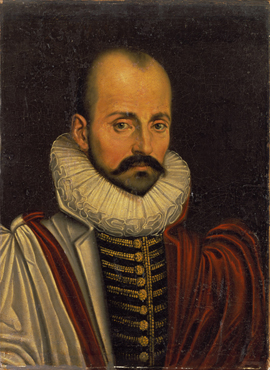 The weekend newspapers are full of them. Our computer screens are full of them. They go by different names—columns, opinion pieces, diaries, blogs—but personal essays are alive and well in the twenty-first century. They flourish just as they did in James Thurber's and E. B. White's twentieth-century New York, or in the nineteenth-century London of William Hazlitt and Charles Lamb. There seems no end to the appeal of the essayist's basic idea: that you can write spontaneously and ramblingly about yourself and your interests, and that the world will love you for it.
No end—but there was a beginning. The essay tradition blossomed in English-speaking countries only after being invented by a sixteenth-century Frenchman, Michel Eyquem de Montaigne. His contemporary, the English writer Francis Bacon, also used the title Essays, but his were well-organized intellectual inquiries. While Bacon was assembling his thoughts neatly, the self-avowedly lazy nobleman and winegrower Montaigne was letting his run riot on the other side of the Channel. In his Essais ("Attempts"), published in 1580 and later expanded into larger editions, he wrote as if he were chatting to his readers: just two friends, whiling away an afternoon in conversation.
Montaigne raised questions rather than giving answers. He wrote about whatever caught his eye: war, psychology, animals, sex, magic, diplomacy, vanity, glory, violence, hermaphroditism, self-doubt. Most of all, he wrote about himself and was amazed at the variety he found within. "I cannot keep my subject still," he said. "It goes along befuddled and staggering, with a natural drunkenness." His writing followed the same wayward path.
In doing this, he rejected almost every literary virtue the French were to hold dear for the next few hundred years: clarity, rigour, beauty, and elegance. Yet his rebellious style gave him immense appeal to British, Irish and American authors. For more than 450 years, they took inspiration from Montaigne and his meandering charms.