This piece was published as part of a series of April Fool's posts in 2015, intended purely as a parody. It is not intended to communicate any true or factual information, and is for entertainment purposes only.
---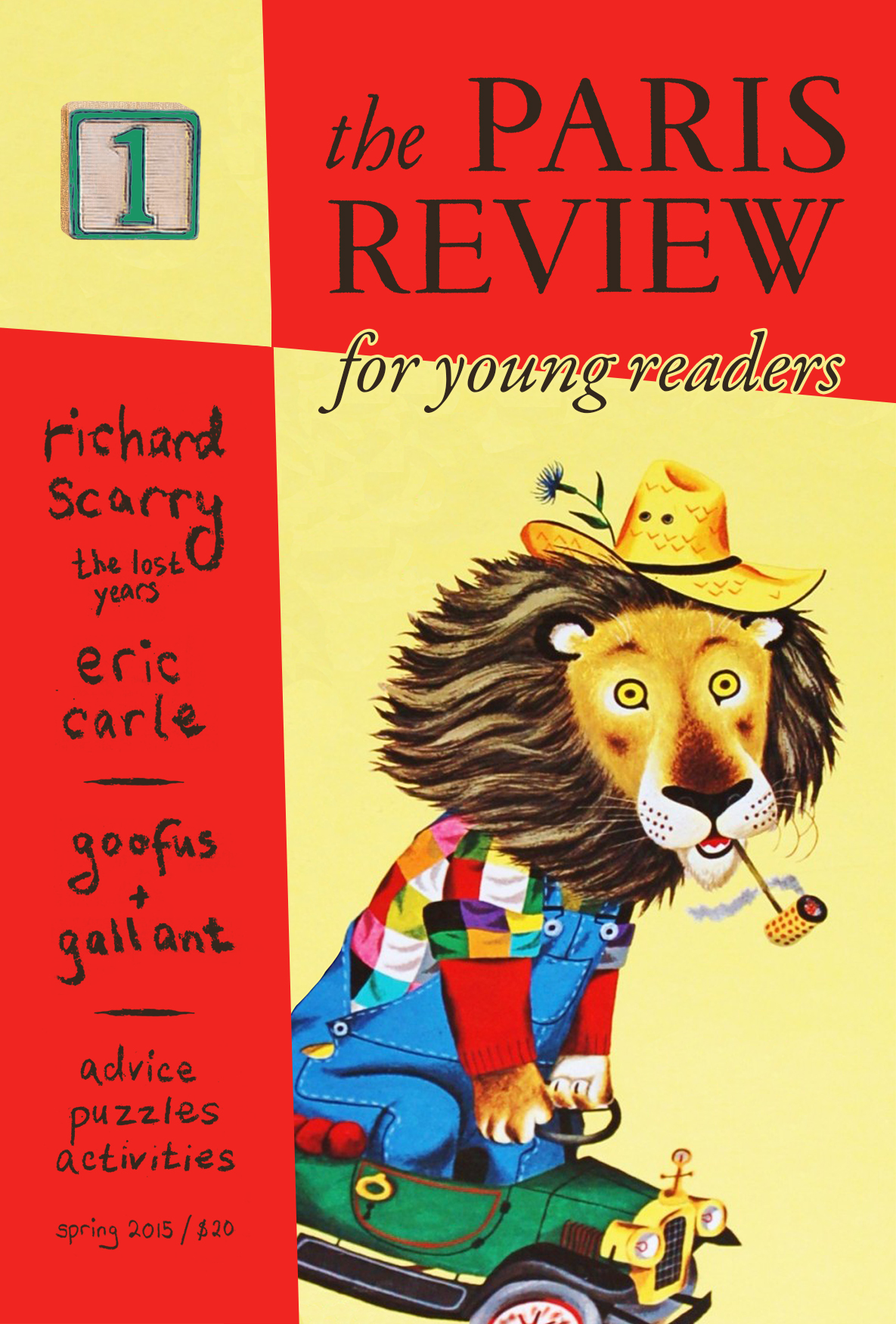 "Anyone who writes down to children is simply wasting his time," E. B. White told this magazine in 1969. "Children are … the most attentive, curious, eager, observant, sensitive, quick, and generally congenial readers on earth. They accept, almost without question, anything you present them with, as long as it is presented honestly, fearlessly, and clearly."
We couldn't agree more. That's why we're proud to announce The Paris Review for Young Readers, the first magazine that writes up to children. (No offense to Cricket or Highlights.) Imagine a space for children's literature that doesn't condescend, cosset, or coarsen; that's free of easy jokes and derivative fantasy; that invites open discussion and abundant imagination. A space, in other words, that offers the same caliber of fiction, poetry, art, and interviews you expect from The Paris Review, for readers age eight to twelve.
Today marks the release of TPRFYR's first issue, and we think the table of contents below speaks for itself. Among its poetry and fiction, you'll find old classics and new favorites—plus some puzzles, quizzes, and advice columns inspired by literature. There's a portfolio of drawings from Richard Scarry's lost years, and, at the center of it all, an interview with Eric Carle, the author of The Very Hungry Caterpillar. "A child is an almost platonic reader," Carle says. "His imagination remains unbounded."
We hope you'll like what you see in our sister quarterly. If you're a teacher or educator, please write to us for information about institutional subscriptions. If you're a parent, we'd love to hear what you think of our inaugural issue. And if you're a child, we want to hear from you most of all. What do you want to see in a magazine? What speaks to you? What have you always imagined on the printed page? Drop us a line and join the conversation.
The Paris Review for Young Readers
Spring 2015
Table of Contents
Interviews
Eric Carle, The Art of Fiction No. 229
Anna Todd, The Art of One Direction Fan Fiction No. 1

Advice
You Whoreson Cullionly Barber-Monger! 9 Bully-busting Insults from Shakespeare
Your Struggle: Karl Ove Knausgaard Helps You Navigate the School Yard
Bernice Bobs Her Hair, and Thirteen Other Timeless Fashion Tips from the Lost Generation
Watching You, Watching Me: So You're Past the Mirror Stage—Now What?
Quizzes
Are You an Emma Woodhouse or an Emma Bovary?
Which John O'Hara Protagonist Will You Grow Up to Be?
How Many Gaddis Novels Has Your Crush Really Read?
Fiction
Bret Easton Ellis, American Lunchroom
Michel Houellebecq, The Elementary-School Particles
Marilynne Robinson, Bible Study
Nicholson Baker, How to Tie Your Shoelaces—and Why
Portfolios
Goofus and Gallant Read Poetry
Richard Scarry: The Lost Years
Poetry
Dorothea Lasky, The Red Leotard
Charles Simic, Baby Beluga
Frederick Seidel, Don't Be Afraid, Children—It's Just Me, Frederick Seidel
Puzzles
Le Mot Juste: A Word Hunt
Spot the Difference: Francesca Woodman Nudes
Where's Wodehouse?
Document
Can the Subaltern Speak? Drawings and Letters from Our Readers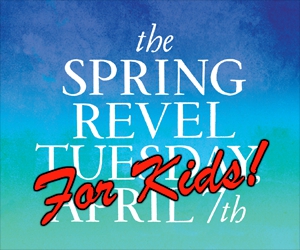 This year, tell the sitter to stay home—on April 7, your children are cordially invited to our Spring Revel, where they can mingle with other young literati over canapés and juice. Tickets to the junior auxiliary table start at three hundred dollars.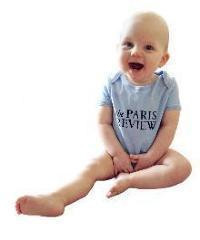 If your child isn't yet old enough for a subscription to The Paris Review for Young Readers, may we recommend this onesie instead? It's available in custard and baby blue—a perfect way to announce your son's or daughter's budding interest in the arts.