From The Paris Review for Young Readers, Issue 1, Spring 2015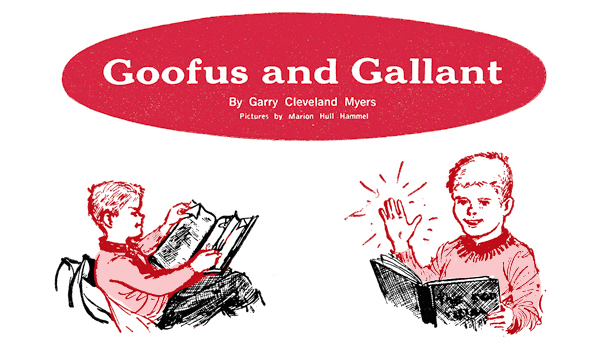 Goofus is fruitlessly puzzling over the author's objectives.

Gallant swears he'll never commit the Intentional Fallacy.
Goofus thinks Gallant's enjambment "bears the marks of a derivative hack."
Gallant politely suggests to Goofus that one of his trochees should be a dactyl.

Goofus recites Philip Larkin: "They fuck you up, your mum and dad … "
Gallant recites Elizabeth Bishop: "The old grandmother/ sits in the kitchen with the child/ beside the Little Marvel Stove ... "
To read more of this piece, purchase the issue.