This piece was published as part of an April Fool's post in 2015, entitled "Introducing The Paris Review for Young Readers." It is fictional, and intended purely as a parody. It is not intended to communicate any true or factual information, and is for entertainment purposes only.
---
From The Paris Review for Young Readers, Issue 1, Spring 2015
Raise the level of your discourse. Can you find these twenty sophisticated, grown-up terms in the muddle below? We circled the first one for you—take it from here!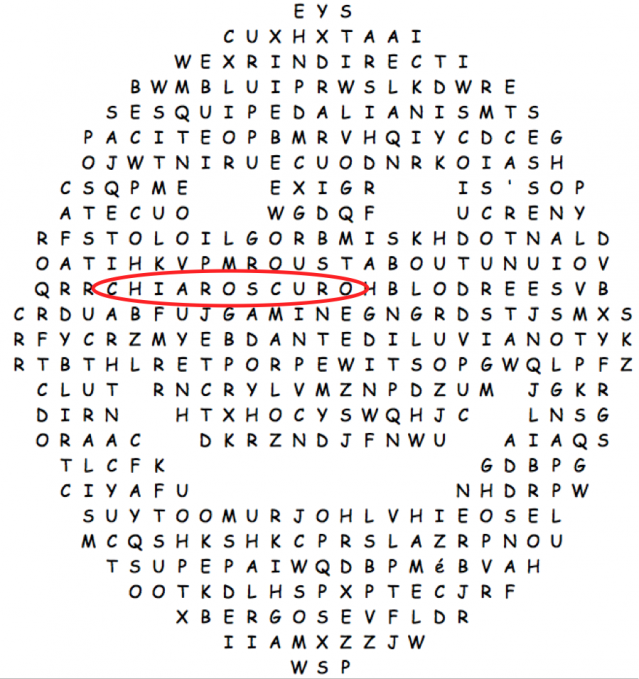 sesquipedalianism
jeunesse dorée
anthracite
cafard
douceur
trilby
lagniappe
entr'acte
panglossian
gamine
roustabout
imbroglio
ex cathedra
chiaroscuro
post hoc ergo propter hoc
poststructuralism
ars poetica
discours indirect libre
antediluvian
Read more from our new magazine for young readers.