Charles Simic
Issue 206, Fall 2013
The long day has ended in which so much
And so little had happened.
Great hopes were dashed,
Then halfheartedly restored once again.
Mirrors became animated and emptied,
Obeying the whims of chance.
The h…
Want to keep reading?
Sign in—or sign up for a free trial…
Free Trial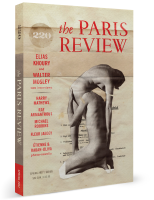 …or get your subscription now!
Subscribe