Charles Simic
Issue 206, Fall 2013
It pains me to see an old woman fret over
A few small coins outside a grocery store—
How swiftly I forget her as my own grief
Finds me again—a friend at death's door
And the memory of the night we spent together.
Want to keep reading?
Sign in—or sign up for a free trial…
Free Trial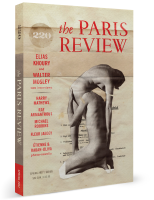 …or get your subscription now!
Subscribe