John Poch
Issue 178, Fall 2006
The Ghost Town
It need not be a desiccated wreck
of boards, completely uninhabited,
adobe bricks regressed to mud, hay. Heck,
it might be verdant and jackrabbited.
The wind might not lament; the gif…
Want to keep reading?
Sign in—or sign up for a free trial…
Free Trial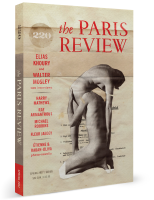 …or get your subscription now!
Subscribe