Peg Boyers
Issue 178, Fall 2006
Cup
There you are again, arms
outstretched as if to welcome me.
I am fluttering
in the arc of space between your elbow and hip.
Your blood is a river from your side; tributaries
flow from your hands…
Want to keep reading?
Sign in—or sign up for a free trial…
Free Trial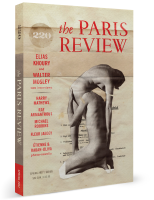 …or get your subscription now!
Subscribe