Anna Ross
Issue 171, Fall 2004
Blight
I've inherited famine.
Taste, a gluttony: my mirrored crawl.
The women of my line dwell in fractions,
mining the house with coffee cups
three-quarters empty, an inch
calcifying in the pot. Not on…
Want to keep reading?
Sign in—or sign up for a free trial…
Free Trial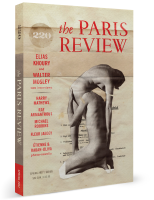 …or get your subscription now!
Subscribe