Stephen Berg
Issue 12, Spring 1956
No lily grows from coal, the obscene mole descends
And wends, bending ahead of pressure from his home,
Digging the window and the door, filing the floor
With teeth and belly, his head a jellied roof.
Want to keep reading?
Sign in—or sign up for a free trial…
Free Trial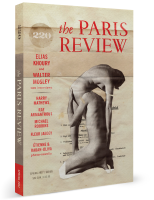 …or get your subscription now!
Subscribe