William Stafford
Issue 18, Spring 1958
Mother is gone. Bird songs wouldn't let her breathe.
The skating bug broke through the eternal veil.
A tree in the forest fell; the air remembered.
Two rocks clinked in the night to signal some meaning.
Want to keep reading?
Sign in—or sign up for a free trial…
Free Trial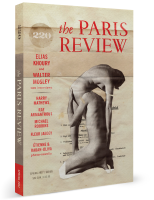 …or get your subscription now!
Subscribe