Louis Simpson
Issue 18, Spring 1958
A dream of battle on a windy night
Has wakened him. The shadows move once more
With rumors of alarm. He sees the
And helmet of his terror in the door.
The guns reverberate; a livid arc
From sky to sky li…
Want to keep reading?
Sign in—or sign up for a free trial…
Free Trial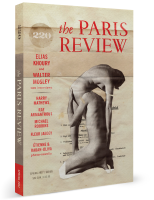 …or get your subscription now!
Subscribe