Tom Disch
Issue 91, Spring 1984
This will be your office, Mr. Blank,
While you remain attached to the Poetry .
Division of the Department of Mediocrity.
Prose is down the hall, but we all work together
Except for the two snobs upstairs in Innovation,
Who pretty much stick to themselves.
Want to keep reading?
Sign in—or sign up for a free trial…
Free Trial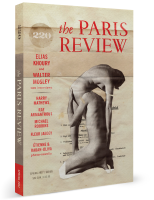 …or get your subscription now!
Subscribe