Karen Murai
Issue 114, Spring 1990
Dictionary
This is where I count the hours
in the word "carnival."
Where autumn dries its bones.
It's a place that holds things
silent as a white sheet,
while I vacation in a land of
hibernation by the tonnage.
Want to keep reading?
Sign in—or sign up for a free trial…
Free Trial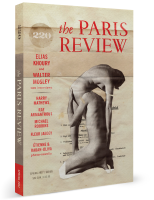 …or get your subscription now!
Subscribe