Jordan Smith
Issue 145, Winter 1997
Still
I fell in love with the Siberian Iris
In the garden catalog,
Slender-stemmed, indigo shading to violet,
As if such modest frailty
Might shape a border
Of grace, of felicity.
What does it matter whe…
Want to keep reading?
Sign in—or sign up for a free trial…
Free Trial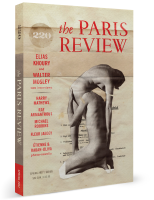 …or get your subscription now!
Subscribe