Andrew Gilligan
Issue 145, Winter 1997
Lethe
Out where Lethe meets the sea, past the bend
in the long arm of water, where the waves
gesture casually at the beach, is rest.
There are no bolts to turn—no shovel breaks
the mortal soil; no slee…
Want to keep reading?
Sign in—or sign up for a free trial…
Free Trial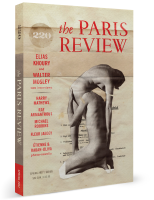 …or get your subscription now!
Subscribe