Edward Hirsch
Issue 145, Winter 1997
I. The Vow
We stood in the midst
of a great alluvial plain
and felt the horizon coming
at us like a storm, seeking us out.
We felt the wet land
shuddering under the waves
…
Want to keep reading?
Sign in—or sign up for a free trial…
Free Trial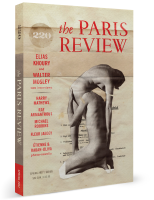 …or get your subscription now!
Subscribe