Interviewed by James Lipton
Issue 125, Winter 1992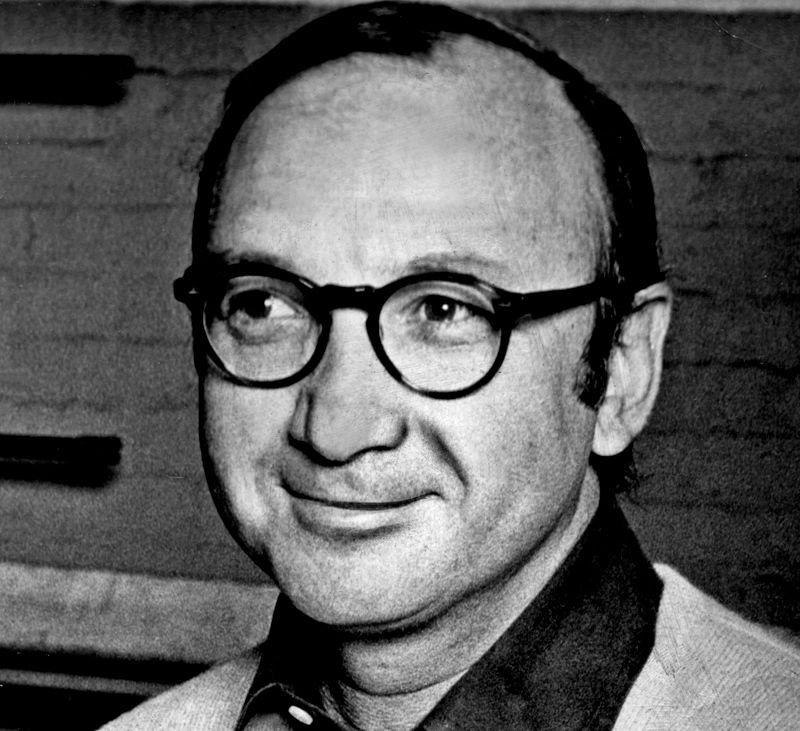 Legend has it that on his deathbed the actor Edmund Gwenn answered director John Ford's "What is dying like?" with a reflective, "Dying is easy. Comedy is hard."
By any measure—quantity, quality, popular success, renown—Neil Simon is the preeminent purveyor of comedy in the last half of the twentieth century. Like the work of most writers of comedy, from Aristophanes to Woody Allen, Simon's humor is written to be spoken. And heard. For Simon the art of humor is both communal (each member of the audience in league with all the other members of the audience) and collegial (playwright and performers in league with the audience—a relationship Simon will describe as a "shared secret"). Fielding, Twain, and Thurber can be savored in one's lap, but verbal, visual humor, like misery, loves company. Simon is not only skillful at his craft but prolific as well. He is the author of more than twenty plays, including Come Blow Your Horn, Barefoot in the Park, The Odd Couple, the Brighton Beach trilogy, Prisoner of Second Avenue, Plaza Suite, and Lost in Yonkers.
These pages are the winnowing of sixteen hours of taped conversation in Simon's office on the second floor of a Spanish colonial apartment building in the Beverly Hills flats—several miles, a thousand vertical feet, and a dozen social strata below the Bel Air hilltop home Simon shares with his wife Diane and their daughter Bryn.
The writer's no-nonsense work space, impersonal in its laid-back Southern Californian setting, is conspicuously empty (no secretary, no phone calls, no distractions) but intensely personal in the memorabilia that have, as Simon explains, "sort of gravitated" there over the years.
Halfway through the tour of the apartment Simon stopped abruptly and remarked, in apparent surprise, on how many of the room's furnishings date from the house on Manhattan's East Sixty-second Street where he lived with his first wife Joan: chairs, tables, photographs, paintings—some painted by Joan—and a framed letter from her, written in cryptic, Joycean prose and signed, "Klarn." The baseball paraphernalia on display reflects another side of Simon's life. His substantial collection of antique caps and autographed balls, with a recent emphasis on Bobby Bonilla, would knock the kneesocks off the playwright's baseball-mad alter ego, Eugene Jerome.
There are the usual theatrical souvenirs and a few unusual ones: a telegram from the president of Columbia University informing Simon of his Pulitzer Prize for Lost in Yonkers, a Neil Simon Time magazine cover, a poster from the Moscow production of Biloxi Blues, signed by the cast, "Dear Neil Simon, We love you and your plays. We had worked on this performance with enjoy."
"Doc" Simon, so called from his childhood habit of mimicking the family doctor, is tall and fit, despite the chronic back problems that have curtailed his tennis playing in recent years. We sat at a massive, polished tree-stump coffee table covered with the tools of his trade: pens neatly stacked (by the cleaning woman, he hastened to say), scripts—finished and unfinished—books, and the long pads on which he writes. We laughed frequently as we discussed his plays, opinions, and past. Even when the talk turned as serious as some of his recent scripts, the face that peered over the tree stump like a Bronx leprechaun bore two indelible Simon trademarks: the eyes of an insatiably curious and slightly guarded child, shielded by horn-rimmed glasses, and a faint, constant, enigmatic smile. Take a look at the accompanying photograph. What is this man smiling at? Perhaps the shared secret.
INTERVIEWER
Lillian Hellman once said she always began work on a play with something very small—a scene or even two vague lines of dialogue whose meaning was utterly unknown to her. What starts you, what makes you think there's a play there?
NEIL SIMON
As many plays as I've written—twenty-seven, twenty-eight—I can't recollect a moment when I've said, This would make a good play. I never sit down and write bits and pieces of dialogue. What I might do is make a few notes on who's in the play, the characters I want, where it takes place, and the general idea of it. I don't make any outlines at all. I just like to plunge in. I'll start right from page one because I want to hear how the people speak. Are they interesting enough for me? Have I captured them? It goes piece by piece, brick by brick. I don't know that I have a play until I've reached thirty, thirty-five pages.
INTERVIEWER
Have you ever started thematically?
SIMON
I think about thematic plays but I don't believe I write them. Nothing really takes shape until I become specific about the character and the dilemma he's in. Dilemma is the key word. It is always a dilemma, not a situation. To tell the truth, I really don't know what the theme of the play is until I've written it and the critics tell me.
INTERVIEWER
Every playwright, every director, every actor, speaks about conflict. We're all supposed to be in the conflict business. When you speak of dilemma, are you talking about conflict?
SIMON
Yes. In Broadway Bound I wanted to show the anatomy of writing comedy—with the older brother teaching Eugene, which was the case with my brother Danny and me. Stan keeps asking Eugene for the essential ingredient in comedy and when Eugene can't answer, Stan says, "Conflict!" When he asks for the other key ingredient, and Eugene can only come up with, "More conflict?" Stan says, "The key word is wants. In every comedy, even drama, somebody has to want something and want it bad. When somebody tries to stop him—that's conflict." By the time you know the conflicts, the play is already written in your mind. All you have to do is put the words down. You don't have to outline the play, it outlines itself. You go by sequential activity. One thing follows the other. But it all starts with that first seed, conflict. As Stan says, it's got to be a very, very strong conflict, not one that allows the characters to say, Forget about this! I'm walking out. They've got to stay there and fight it out to the end.
INTERVIEWER
You said that it isn't until you get to page thirty-five that you know whether or not you've got a play. Are there times when you get to page thirty-five and decide the conflict isn't strong enough and the play disappears to languish forever in a drawer?
SIMON
I've got infinitely more plays in the drawer than have seen the lights of the stage. Most of them never come out of the drawer, but occasionally one will and it amazes me how long it has taken to germinate and blossom. The best example would be Brighton Beach Memoirs. I wrote the first thirty-five pages of the play and gave it to my children, Nancy and Ellen, and Marsha, my wife at the time. They read it and said, This is incredible. You've got to go on with it. I showed it to my producer, Manny Azenberg and to Gordon Davidson, and they said, This is going to be a great play. I knew the play was a turn in style for me, probing more deeply into myself, but maybe the pressure of the words great play scared me, so I put it away. Periodically, I would take it out and read it and I wouldn't know how to do it. After nine years I took it out one day, read the thirty-five pages, picked up my pen and the pad I write on and finished the play in six weeks. I have the feeling that in the back of your mind there's a little writer who writes while you're doing other things, because I had no trouble at that point. Obviously, what had happened in the ensuing years in my life made clear to me what it should be about. Somewhere in the back of my head I grew up, I matured. I was ready to write that play. Sometimes it helps to have some encouragement. Once I was having dinner with Mike Nichols and he asked, What are you doing? I said, I'm working on a play about two ex-vaudevillians who haven't worked together or seen each other in eleven years and they get together to do an Ed Sullivan Show. He said, That sounds wonderful. Go back and finish it. So I did. It was as though a critic had already seen the play and said, I love it. But there are many, many plays that get to a certain point and no further. For years I've been trying to write the play of what happened to me and the seven writers who wrote Sid Caesar's Your Show of Shows. But I've never got past page twenty-two because there are seven conflicts rather than one main conflict. I've been writing more subtext and more subplot lately—but in this situation everybody was funny. I didn't have somebody to be serious, to anchor it. I always have to find the anchor. I have to find the Greek chorus in the play, the character who either literally talks to the audience or talks to the audience in a sense. For example, Oscar in The Odd Couple is the Greek chorus. He watches, he perceives how Felix behaves, and he comments on it. Felix then comments back on what Oscar is, but Oscar is the one who is telling us what the play is about. More recently, in the Brighton Beach trilogy, I've been literally talking to the audience, through the character of Eugene, because it is the only way I can express the writer's viewpoint. The writer has inner thoughts and they are not always articulated on the stage—and I want the audience to be able to get inside his head. It's what I did in Jake's Women. In the first try out in San Diego the audience didn't know enough about Jake because all he did was react to the women in his life, who were badgering him, trying to get him to open up. We didn't know who Jake was. So I introduced the device of him talking to the audience. Then he became the fullest, richest character in the play, because the audience knew things I never thought I would reveal about Jake—and possibly about myself.
INTERVIEWER
Will you return to the Show of Shows play?
SIMON
I do very often think about doing it. What was unique about that experience was that almost every one of the writers has gone on to do really major things—Mel Brooks's whole career . . . Larry Gelbart . . . Woody Allen . . . Joe Stein who wrote Fiddler on the Roof . . . Michael Stewart who wrote Hello, Dolly . . . it was a group of people only Sid Caesar knew how to put together. Maybe it was trial and error because the ones who didn't work fell out, but once we worked together it was the most excruciatingly hilarious time in my life. It was also one of the most painful because you were fighting for recognition and there was no recognition. It was very difficult for me because I was quiet and shy, so I sat next to Carl Reiner and whispered my jokes to him. He was my spokesman, he'd jump up and say, He's got it! He's got it! Then Carl would say the line and I would hear it and I'd laugh because I thought it was funny. But when I watched the show on a Saturday night with my wife, Joan, she'd say, That was your line, wasn't it? and I'd say, I don't remember. What I do remember is the screaming and fighting—a cocktail party without the cocktails, everyone yelling lines in and out, people getting very angry at others who were slacking off. Mel Brooks was the main culprit. We all came in to work at ten o'clock in the morning, but he showed up at one o'clock. We'd say, That's it. We're sick and tired of this. Either Mel comes in at ten o'clock or we go to Sid and do something about it. At about ten to one, Mel would come in with a straw hat, fling it across the room, and say, Lindy made it!—and everyone would fall down hysterical. He didn't need the eight hours we put in. He needed four hours. He is, maybe, the most uniquely funny man I've ever met. That inspired me. I wanted to be around those people. I've fooled around with this idea for a play. I even found a title for it, "Laughter on the Twenty-third Floor," because I think the office was on the twenty-third floor. From that building we looked down on Bendel's and Bergdorf Goodman and Fifth Avenue, watching all the pretty girls go by through binoculars. Sometimes we'd set fire to the desk with lighter fluid. We should have been arrested, all of us.
INTERVIEWER
If you ever get past page twenty-two, how would you deal with Mel and Woody and the others? Would they appear as themselves?
SIMON
No, no, no! They'd all be fictitious. It would be like the Brighton Beach trilogy, which is semiautobiographical.
INTERVIEWER
It feels totally autobiographical. I assumed it was.
SIMON
Everyone does. But I've told interviewers that if I meant it to be autobiographical I would have called the character Neil Simon. He's not Neil. He's Eugene Jerome. That gives you greater latitude for fiction. It's like doing abstract painting. You see your own truth in it but the abstraction is the art.
Want to keep reading?
Subscribe and save nearly 40%.
Subscribe Now
Already a subscriber? Sign in below.