Interviewed by Ken Jordan
Issue 145, Winter 1997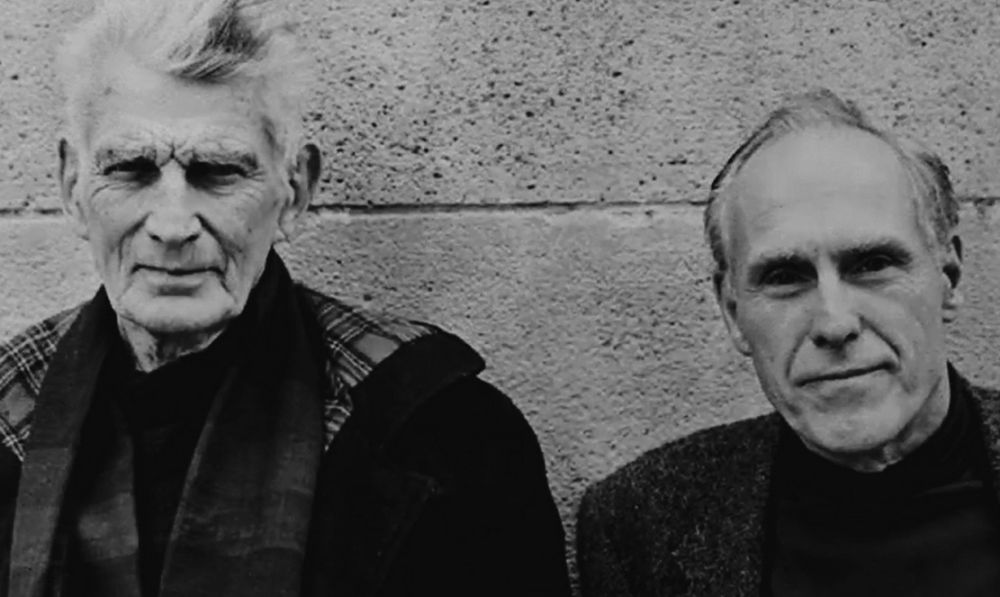 Barney Rosset was born in Chicago in 1922. His formative years were spent in the Francis Parker School, where several politically radical teachers introduced him to socially conscious literature and to organizations like the American Student Union. After serving in the Signal Corps during World War II, commanding a photographic unit in China, he produced a feature film, Strange Victory, in 1948. The film was concerned with how, after we defeated the Nazis, racism continued in our own country.
In 1951, he bought a fledgling literary publishing company, Grove Press, named after the Greenwich Village street where it began. For the next thirty-three years he ran it from various locations in the same neighborhood, developing Grove into a critical part of the downtown New York firmament and one of the most influential publishers of its day. Attracted to books that in some way—through their form or content—challenged the status quo, Rosset published writers other presses passed up because the were too far out, too experimental, or violated the prevailing mores of the day. Among them were the Beats, the postwar European avant-garde, the New American poets of the fifties and the playwrights of the Theater of the Absurd.
Always undercapitalized, Grove often paid low advances. But writers came to Grove because it championed their work in an often hostile environment. In the fifties, repressive obscenity laws made it illegal to publish D. H. Lawrence's Lady Chatterley's Lover and Henry Miller's Tropic of Cancer. Rosset deliberately set out to overturn these laws, publishing and defending these books, and others, in court. Over the years, Grove took on hundreds of lawsuits, in the process expanding the range of public discourse.
As the fifties turned into the sixties, and the Beat generation gave way to the counterculture, Grove became the principal home for writers who challenged the American mainstream—from both a literary and a political perspective. In addition, Grove produced a magazine, Evergreen Review, distributed art films, and by the late sixties, added a book club and two film theaters in the Village. But when the sixties ended, the press abruptly hit hard times and implemented drastic cutbacks. Rosset continued the company for another fourteen years, before selling it in 1985. He left the following year after disputes with the new management.
Following his strong personal tastes and left-wing convictions, Rosset had developed an impressive list of authors. Indeed, many Grove writers, who were considered iconoclasts in their day, are now regarded as central figures in our culture: Samuel Beckett, Jack Kerouac, William S. Burroughs, Malcolm X, Frantz Fanon, Octavio Paz, Pablo Neruda, Leroi Jones, Alain Robbe-Grillet, Marguerite Duras, Jean Genet, Eugene Ionesco, Frank O'Hara, Kenneth Koch, Charles Olson, Harold Pinter, Tom Stoppard, Joe Orton, Hebert Selby Jr., Michael McClure, Kenzaburo Oe, D. T. Suzuki, Kathy Acker, and David Mamet. In 1988, the PEN American Center presented Rosset with its Publisher Citation for "distinctive and continuous service to international letters, to the freedom and dignity of writers, and to the free transmission of the printed word across the barriers of poverty, ignorance, censorship, and repression."
Rosset is a wiry man with strong hands. His hair is neatly trimmed. He speaks with a clipped staccato rhythm that communicates a charged enthusiasm and has a shy, introspective smile that lends him much of his considerable charm.
This interview was culled from over a dozen conversations held between 1993 and 1996 in Rosset's East Village loft—a long comfortable space with a pool table in the center and Beckett play posters from the 1950s hung around it. On several occasions, Fred Jordan, my father and a close friend of Rosset, who began to work at Grove in 1956 and stayed for most of the next thirty years, attended the conversations.
INTERVIEWER
When did you first read Lady Chatterley's Lover?
BARNEY ROSSET
When I was already at Grove. I didn't know much about that book, and actually it didn't interest me that much—only in terms of how it might help us to publish Henry Miller's Tropic of Cancer. It seemed to me that D. H. Lawrence was a more respected figure than Miller, that he had a higher hit on the ratings scale, so he would be easier to present as "literature" in the courts.
INTERVIEWER
What did you think of the book?
ROSSET
I didn't really like it. It affronted me in certain odd ways. It was written from a very class-conscious point of view, which didn't particularly appeal to me. Lawrence's blood-and-thunder thing really did not excite me either—he regarded sex and death as mythological. The book was also about industrialization, which he detested.
INTERVIEWER
Wasn't the use of the word fuck a major issue?
ROSSET
Well, there was a very graphic description of sex in the book. It wouldn't be considered graphic now, but at the time it was. When he talked about his prick he called it John Thomas. It was like a detached person: What does John Thomas want today? Oh, well he wants you . . .! Ultimately it's a good book. I like it better now than I did then. I mean, politically I did not go for it, but it was there, and it had to be published. And it led to Tropic of Cancer. Henry Miller did not have the kind of reputation that Lawrence did. He was thought of as a sort of bum, an early Kerouac.
INTERVIEWER
The Grove edition of Chatterley came out in 1959. If you started the process to publish it in 1954, why did it take so long before the book came out?
ROSSET
We prepared very carefully. We decided the best thing to do was send the book through the mail so it would be seized by the post office. We thought this would be the best way to defend the book. The post office is a federal government agency, and if they arrest you, you go to the federal court. That way you don't have to defend the book in some small town. If we won against the post office, then the federal government was declaring that this book was not objectionable. That was the idea, and it worked out in exactly that way. The post office has its own special court, where the judge and the prosecutor are the same man. We brought in all these famous writers. Malcolm Cowley was a witness. He was particularly good because he was deaf and couldn't hear the questions of the prosecutor—so he gave a lecture. Alfred Kazin was another witness. Picked him up from the New School, where I'd taken a course with him. Horace Gregory. The judge, if you could call him that, ruled against us. We lost. Even so, I felt a great wave of sympathy coming from him, the way he stated things and the fact that he let us put all this evidence into the record. Getting things into the record was really important, because the judge who rules on the appeal only looks at what's in the record. No new evidence is allowed.
INTERVIEWER
What happened on appeal?
ROSSET
For the appeal Cy Rembar wrote a very good brief explaining why the book was a piece of literature. He appealed specifically on the issue of what is obscene. They had tried to ban Lady Chatterley because they said it "appeals to prurient interests"—which meant it caused "itching" as far as we could tell. Finally we won the appeal on that basis—that the book had literary merit. I still don't like that idea. It seems like a compromise to me. But without my really noticing it at the time, that's what the defense became, and we won.
INTERVIEWER
You went through this with Lady Chatterley's Lover just to publish Tropic of Cancer in the U.S. Why was Henry Miller so important to you?
ROSSET
I first went to college at Swarthmore, and that's where I discovered Henry Miller. They didn't discover him—he certainly wasn't being taught in English class. I read Tropic of Cancer, which I bought at Steloff's Gotham Book Mart on Forty-seventh Street. Who told me about it, I don't know, but I liked it enormously and I wrote my freshman English paper about both it and The Air Conditioned Nightmare. My paper was anti-United States—it was all about what a lousy country we live in. My professor said, Perhaps the jaundice is in the eye of the beholder, meaning my eyes and Miller's. He gave me a B minus.
At Swarthmore I got to hate Quakers. Detest them. They were anti-Semitic at Swarthmore, and there were no blacks, not one. They had fraternities! I say it with venom because I hated the idea. I was most certainly not going to join a fraternity—and nobody asked me. I really got disgusted by the whole place and was desperately unhappy. After I read Tropic of Cancer, I left—decided to go to Mexico. Because the book had influenced me so much, I left in the middle of the term. But I ran out of money. I never got to Mexico; I got as far as Florida and I came back. Four weeks had gone by. They had reported me missing to the United States government. My family didn't know where I was. I came back, sort of sadly. At Swarthmore if you missed two classes you automatically flunked. So I went to the dean. He said, Well, nobody's ever done this before—there was no precedent for it—so let's pretend it never happened! But you know what, I was not happy. It did not make me like him. It didn't change my mind a bit.
That paper, by the way, helped me a great deal years later. At the Chicago trial over Tropic of Cancer the prosecutor said, "You don't care about Henry Miller, you're only publishing him for the money." So I took this paper, written in 1940, out of my pocket and started reading it. It made a big point.
INTERVIEWER
When you published Tropic of Cancer in 1961, the post office didn't seize the book?
ROSSET
No, they didn't come after us, unfortunately. You can't force them to. After Lady Chatterley, they never got involved in obscenity suits again. They learned their lesson, I think.
But if the post office doesn't arrest you, there are still many other possibilities for arrest. The local police can go into a store and say, Take this book off the shelves, and arrest the bookseller. In Brooklyn they came after me, the publisher, and charged me with conspiracy. They claimed that Henry Miller and I conspired to have him write Tropic of Cancer—that I commissioned him to write it in Brooklyn in 1933! That was a mistake, right? I would have been ten years old, and anyway he wrote the book in Paris. It was insane. Then John Ciardi wrote a two-page editorial in the Saturday Review blasting the government, absolutely ridiculing the district attorney. In the course of blasting them, he told the history of the book, and that really helped us. I was brought before a grand jury. It was a big room. The jury looked like nice people. The district attorney got up and said, I understand that the children of these people on the grand jury are able to buy Tropic of Cancer at their local newsstand. I said, Well, that's very good. And if their children bought that book and read it all the way through, then those parents should be congratulated! The district attorney just got laughed out of there by the grand jury. All the cops in America had settled on page seven or something as the page that made the book arrestable. It's the page where the woman is shitting five-franc pieces out of her cunt, and there are wild chickens running around—the DA asked me to read it aloud. I did, and that's when the jury really started laughing. And then he started laughing. And so they dropped it. The grand jury would not indict me. That was only one of hundreds of cases, all over the country, in every state—literally.
INTERVIEWER
Did Henry Miller ever testify in any of those trials?
ROSSET
No, he wouldn't. He was afraid. He considered himself out of that business. He was not excited about the whole thing. It took years to convince him even to let us publish the Tropics. He wasn't such a great crusader. He wrote me a letter in which he said: Now people come to Paris to buy the book, and they bring it back, and each book that gets into the United States is read by fifty people. What happens if you publish it and we actually win the case? In five years they'll assign it in college courses and no one will want to read it!
INTERVIEWER
How did you convince him to let you do it?
ROSSET
First I went to his house in Big Sur, this crazy, strange place at the top of a mountain, with a couch out on the lawn overlooking a cliff—which gave me vertigo. He was out, but his wife was there, and she was very friendly, and lovely. Miller was off seeing a daughter who was in a mental institution from a much earlier marriage. His wife told me, When he gets here he's not going to be friendly about this. I think you should publish it, but I will pretend I'm against it, because anything I say, he disagrees with me. They divorced not too long thereafter. Sure enough, he came back and we spoke. He was very cool, noncommittal. I did my best. His wife disagreed with me. She did what she said she would do. But he was much more interested in a book he was doing then with an American painter, Abraham Rattner, who lived in East Hampton, The Smile at the Foot of the Ladder. He wanted to talk about that. It was not a very successful meeting. So I had to go, defeated, down the mountain and drive out of there. Afterwards nothing happened. I appealed to Jay Laughlin of New Directions. Nothing worked.
INTERVIEWER
Laughlin didn't want to do it himself?
ROSSET
He was afraid. You know, he never went to court about anything. I had always admired New Directions. But Laughlin was dilettantish to a degree that I didn't think was acceptable. Why wouldn't he publish Tropic of Cancer? He was very important to Miller, kept him alive, but then he wouldn't do the guy's work.
INTERVIEWER
How did you finally get permission to go ahead with Tropic of Cancer?
ROSSET
I got a telegram from Maurice Girodias and Henry Rowohlt in Hamburg: Come, Henry Miller is here. Girodias was the publisher of Olympia Press in Paris; his father had published Miller in his Obelisk Press. Rowohlt was Miller's publisher in Germany. They had spoken to Miller on our behalf and were instrumental in getting his approval. I got right on a plane and went. There he was. He was in a very different mood. Much better. We played Ping-Pong. He signed the contract.
INTERVIEWER
What had Grove Press published at the time you bought it?
ROSSET
When I bought Grove they had done three books, all paperbacks: The Confidence Man, The Verse in English of Richard Crashaw, and The Selected Writings of the Ingenious Mrs. Aphra Behn (the first English female professional writer).
INTERVIEWER
What was it that attracted you to Richard Crashaw?
ROSSET
Nothing.
INTERVIEWER
Then why did you buy the company in the first place?
ROSSET
I was doing nothing at the time and thought, This might be interesting. I think I paid fifteen hundred dollars for half—which included the inventory. I took the inventory to my apartment on Ninth Street, all of it, in three suitcases.
INTERVIEWER
You had never done anything like this before. Did you have any business or publishing experience?
ROSSET
Well, I wasn't such a kid. I'd produced a feature film, Strange Victory. I'd been in the army. I was already in my late twenties.
INTERVIEWER
How did you meet Joan Mitchell?
ROSSET
I grew up with her, in Chicago. Her father was a famous doctor there, and her mother was the editor of Poetry magazine—her mother was a snob.
INTERVIEWER
But your family and her family were friends?
ROSSET
My father somehow made friends with them, but I couldn't. To them, I was a Jew. My Irish Catholic half didn't count. I mean, they were snobs.
Then in the late forties Joan and I lived together in the south of France near Cannes on the Riviera. I was very depressed. I'd just sit there and look out the window—it was very pretty. At night we would play bridge with this couple; they were real-estate dealers. Joan knew how to play. I didn't. This guy did. His wife didn't—but she was very beautiful. So I'd sit and look at her.
INTERVIEWER
Would you say Joan was important to you in your early development, intellectually and artistically?
ROSSET
Oh, artistically, totally. Not politically. I mean I almost destroyed her, made her into a communist. For a painter that was bad news, because that meant socialist realism. But you couldn't keep her down.
INTERVIEWER
Her sense of aesthetics was something that she must have conveyed to you and opened your eyes to art.
ROSSET
Oh, it was an incredible experience. I had watched her change from being a realist to an abstractionist. Day by day. It was very exciting. The figures faded away. The Tour de France, the great bicycle race, went through our little town. We went and watched it and then chased it in a car. She did a beautiful painting. The bicycles all merged. The bicycle wheels went around together. If you saw it now you wouldn't think it was so abstract, but it was like Marcel Duchamp's Nude Descending a Staircase. It was absolutely key to her development, and I thought it was fantastic. Then she became more and more abstract, but that painting was key. Later I asked her about that painting, a number of times, and she said, Don't worry, I know where it is. It was in her parents' apartment. I have a photograph of us standing in front of it. It's the only evidence I have of that goddamn painting. I don't know what happened to it.
While all this was going on we were totally isolated. But Joan had heard about the New York painters, Hans Hofmann and a little bit about Pollock. Hofmann had a school on Eighth Street, and I just felt maybe that's where she ought to be. I knew it was where I ought to be. So I said, finally, We'd better go home. She said, Who's going to carry my paintings—they're big! I said, I will, but only if you marry me. Big mistake! She said OK. We got married by the mayor. The ocean liner came and anchored offshore. The paintings went out by rowboat. All those goddamn paintings. We lived here, first on Eleventh Street, way west, almost to the White Horse Tavern—a little house in the back, a dollhouse. Later we lived on Ninth Street. Then Joan left.
INTERVIEWER
She walked out?
ROSSET
She walked out and moved to Tenth Street, where she had a studio. I waited for her to come back. I said, Joan, you've got to come back—if you don't come back, I'm going to get divorced. Don't get divorced, she said, I'll come back. I waited one year. So I finally said, I'm going to Chicago. In Illinois they have extremely liberal divorce laws if you're a resident, which we were not exactly. But her father, my father . . . So I went to Chicago. I called her. I said, Joan, I'm getting divorced tomorrow. I charged her with desertion, and she agreed it was true. One paragraph was the whole divorce thing, and one other sentence. She kept the right to use her maiden name. That's all she wanted! That was the whole settlement.
INTERVIEWER
You got involved with many of her painter friends—Franz Kline, de Kooning, Jackson Pollock, and so on . . .
ROSSET
All through her. Very inarticulate people. They didn't talk much. Motherwell did, but he couldn't paint so well. He had no passion. He was an academic. He talked and published books; he was a good teacher. I bought Motherwell's house in East Hampton after he had moved out. I lived there for thirty years. There were things in the house he'd left behind—including his family Bible. Didn't interest him. But he had left a little cup by Matisse, with a little erotic drawing. I told him that, and he jumped—where is it? His own family Bible for generations didn't interest him. De Kooning had used his studio as his teaching place, so there were all these rolled up de Koonings. I wish I knew what happened to them.
INTERVIEWER
You mentioned that you had tried to get Joan to paint in a socialist-realist manner. Could you speak a little about your involvement with left-wing politics when you were younger?
ROSSET
When I grew up in Chicago, communism was my idea of personal freedom. Especially freedom to make love, right? Actually "free love" was a huge slogan used against the communists. I never heard the communists use it themselves—but it was implicit in communism, because Lenin said sex should be like having a glass of water.
After the war I joined the party in Chicago. Each member of the party was supposed to sell fifty copies of the Daily Worker a week. I would take mine and throw them in the garbage can! I mean, the idea of going through the South Side of Chicago among all these black families and selling them the Daily Worker took more courage than I had! So I threw them away. Then I was voted the Daily Worker's best salesman. I had the best record. I paid for them out of my own pocket. They were five cents each. Cheap. Then in 1948 Joan and I traveled to Czechoslovakia to show the film I had produced, Strange Victory. We were disgusted by what we saw. We got there just after the communists had taken over. It was not for the good. It was frightening. You could see the regimentation everywhere. That was the last straw. We didn't say anything, we just got the hell out and went back to France to be decadent, bourgeois slobs. That was the end of it for me.
INTERVIEWER
The theme of personal freedom, of your trying to extend your own personal freedom, was in effect the thread that runs through all the activities of Grove Press. Grove really was an extension of your personality, the defining of yourself as you published books, right? How did Samuel Beckett fit into your political vision, because he's really the opposite of an engaged political writer.
ROSSET
Absolutely. But you have to remember he was Irish. To me, that meant a lot. While he may not have been overtly political, he was very liberal, though sometimes it bothered me that he wasn't left enough.
INTERVIEWER
On the other hand, his drama was so radical it really upset the status quo.
ROSSET
They banned him in the Soviet Union. Waiting for Godot was not allowed. Neither was Henry Miller. The Soviets condemned them both. Miller would have been used as an example of decadence, being a very good analyst of how terrible and monstrous American culture was. That they liked, but they wouldn't publish him. I guess it must have been the sex. With Beckett, it must have been the hopelessness.
INTERVIEWER
How did you first hear of Waiting for Godot?
ROSSET
Sylvia Beach, who was Joyce's publisher in Paris and the owner of the Shakespeare & Co. bookstore, called me. She knew about Grove, one way or another, and she thought maybe we would like to publish Godot. I admired her very much; I was really struck by her effort, and she bolstered my involvement with the play a great deal. Beckett had already been turned down by Simon and Schuster. All of the established publishers would have had a much better chance at doing Beckett than Grove, right? They could have paid five times as much, but nobody wanted it. Nobody was interested.
The same was true of Ionesco. The Bald Soprano was put on in Paris and got a lot of attention. Don Allen, who was an important editor at Grove in the beginning, liked Ionesco very early. Beckett and Ionesco were on the scene together. They liked each other. I never heard one say anything bad about the other. At a much later date, I think Ionesco became jealous because he never achieved the same level of acclaim as Beckett . . . and he became a nasty son of a bitch, very reactionary as he got older. But they did admire each other. You have to remember that they both wrote in French, though neither one had French as his native language. Both were not that young when they started to get recognition. Both were struggling to make it in the theater, blasting away at the existing structure.
INTERVIEWER
Do you remember when you met Beckett?
ROSSET
I remember the exact moment. It was in the bar of the Pont Royal Hotel, which is next door to Gallimard. And at that time Sartre hung out there, as did Camus, and so on. I was with Loly, my wife at the time, and we were to meet Beckett at six for a drink. This very handsome gentleman walked in wearing a raincoat and said, Hi, nice to meet you. I've only got forty minutes. He was all set to get rid of us! At four that morning he was buying us champagne.
INTERVIEWER
So you hit it off very well.
ROSSET
Right away. He was so gentle and charming. Kind.
INTERVIEWER
Beckett was extremely loyal to Grove Press, and you became close friends. How did Beckett feel about the other books that Grove published—writers like the Beats, Henry Miller?
ROSSET
I took him to lunch with Henry Miller after we won the Tropic of Cancer verdict in Chicago. They had known each other from the thirties; they did not like each other. Everything that you read about these two would tell you that they were not easy people to get along with. But when I brought them together, each of them told me afterwards, Boy, has he changed! He's so nice now. I don't know what Beckett thought about Miller's writing. In one of his very early letters he asked if I had read J. D. Salinger's Catcher in the Rye. He said he really liked it.
William Burroughs was a writer he particularly didn't understand. There is a famous anecdote about a meeting between Burroughs and Beckett, which took place in Maurice Girodias's restaurant. I remember sitting next to Sam, while Burroughs, who worshiped Beckett, was explaining to him how you do cut-ups. Beckett said to Bill, That's not writing, that's plumbing. Allen Ginsberg and Burroughs were very unusual in the sense that they understood that Beckett was important at that time. They wanted him, almost desperately, to recognize them, and he just didn't seem to connect. It wasn't dislike, it was just . . . nontogetherness. He just didn't get it. If he had read anything of Burroughs before he started doing the cut-ups maybe he'd have gotten it. But the Beats didn't impinge upon his consciousness. Trocchi did. Anything of Alex Trocchi's.
INTERVIEWER
When you published Godot you couldn't have thought of it as a potentially popular title.
ROSSET
We only printed something like a thousand copies, and the first year it sold about four hundred. It wasn't until the play was produced on Broadway a couple of years later—with Bert Lahr playing Estragon—that the book started to sell, though the production only lasted six weeks in New York. The audience walked out and Walter Winchell denounced it as the new communist propaganda. But that production made it famous.
INTERVIEWER
How many copies of Godot did Grove end up selling?
ROSSET
Well over two million.
INTERVIEWER
Not bad for a play so widely panned when it opened. Were there other eventual successes that you turned down?
ROSSET
I had the genius to turn down Lawrence Durrell's Justine. I thought it was shit.
INTERVIEWER
The title should have attracted you.
INTERVIEWER
It did, but when I read it I was very disappointed. I didn't see the connection between his Justine and Sade's, which we did publish at Grove. The story went back and forth in time. I have a real block against that. Science fiction or wandering between the centuries never appealed to me. But I tell you, if I knew how it was going to sell, I would have bought it. And if I knew how Tolkien, who was offered to me, was going to sell, you better believe I'd have published it. But I couldn't understand a word of it. I mean, I didn't object to it. It wasn't like it was a fascist tract.
INTERVIEWER
Another book Grove published in the U.S. was Jean Genet's Our Lady of the Flowers.
ROSSET
I discovered Genet at the Gotham Book Mart in 1940. I have a beautiful blue leather edition of Our Lady of the Flowers done by a French publisher in English. But Genet was impossible. He was a thief and a scoundrel and a crook. We met him in Montmartre. We were forewarned that Genet was a kleptomaniac. That night Loly was wearing very lovely earrings. We ate at a restaurant at the top of Montmartre, and Genet took us to the window. He said, Can you see the view, and all the things going on down there? The whole time Loly has her hands over her ears because Genet was trying to get the earrings off! But not a word was spoken about it. Jean Genet was a thief, but he was a real thief. He was a thief from the inside out. Like Sartre said, he was a saintly thief.
INTERVIEWER
You're known in publishing circles to be the only publisher who would say no to a book because another publisher wanted to do it. If you were told that Knopf wanted a book, you'd say, Let them have it.
ROSSET
Well, that makes sense, because if Knopf could publish it, then it was a Knopf book not a Grove book. Many of the books that we did were rejected by thirty or forty publishers. Some of the best books, in fact.
INTERVIEWER
Do you think that it's possible for a young publisher to do something like Grove again today?
ROSSET
In terms of editorial judgment, yes. If you had enough money. I told a friend the other night that if you want to be a publisher, you should inherit a lot of money. If you don't inherit it, then you should marry a very rich girl. Preferably both! If you don't have either, forget it. That's the history of good American publishing. It was true for Knopf, Viking, New Directions, Scribner. Marshal Field financed Simon and Schuster when they were almost broke. He was a good capitalist: he bought Simon and Schuster when it was at a low ebb, and when it got successful he sold it back to them for what he paid for it.
INTERVIEWER
It's also true that the success of Lady Chatterley's Lover and Tropic of Cancer brought in a lot of revenue that small publishers normally wouldn't have.
ROSSET
Today you'd have to do it very differently than we did. I don't know how you would do it with only hardcover books. That would really puzzle me. Paperback I think would be your chance, but you would have to hook it on to something special.
INTERVIEWER
Recently the Whitney Museum put on a large show dedicated to the Beat generation, to the writers and artists who were associated with that movement. A number of Grove Press publications were displayed as part of the exhibit.
ROSSET
I didn't even go to that show. The whole thing of the Beats has gotten so nebulous and open-ended—so many various writers and artists put under that same heading—that it's become meaningless to me. Jackson Pollock was in that show. I mean, if you asked Pollock about the Beats, he wouldn't have known what the hell you were talking about. The abstract painters were working with space and the relationship of color to color, how to make it move back and forth. They weren't writing about sex.
INTERVIEWER
But weren't they at least influenced by each other—they traveled in similar circles.
ROSSET
They may have been in the same room at the same time, but they wouldn't have known it. Pollock didn't read the Beats. Pollock didn't read anything. Neither did de Kooning. They were artists; they weren't writers. Sure, with Kerouac there was a certain pride in illiteracy. But the painters weren't even aware that they were illiterate!
INTERVIEWER
But didn't the Beat writers, when they were younger, look up to Pollock and de Kooning?
ROSSET
I never once heard any of the Beats say anything intelligible about painting. If I'm wrong, show it to me. Clement Greenberg—did he ever talk about the Beat writers? I don't think he would have stooped to that. Or Harold Rosenberg. I used to see Rosenberg all the time, and listen and listen to him. It wasn't something I thought about then, but I don't remember him ever talking about these writers. I used to drive him up to East Hampton with Elaine de Kooning. I don't remember her ever talking about Kerouac. As I say, I don't think they even knew the Beats existed. That doesn't mean that one is more important than the other. But to put them all in one place, to me sort of spoils it. The abstract expressionists were an extremely interesting, exciting group. The same with the Beats. But if you just mush them together, what you've done is lose both.
INTERVIEWER
Certainly the Beats, the pop artists, and the abstract expressionists did complement each other when they were brought together inside Evergreen Review.
ROSSET
But that wasn't them. That was us. We saw the connections that they didn't see.
INTERVIEWER
What did the Beat thing mean to you?
ROSSET
To me, it was writing that came out of Henry Miller. Of course, Miller didn't recognize them, either. He refused to. But the writers—Kerouac, especially, and Ginsberg—they had the same free spirit as Miller. They were a way of living, like Miller was. On the road, literally. That spirit. They reflected a feeling of the times that was antagonistic to the academy and the powers that be, as had been Miller. Sure, they were that way for very different reasons, but they were, nevertheless. That brought in a certain amount of gay people, like Ginsberg. You could relate that to Walt Whitman, whom you could relate to Miller. It was pretty much of a line.
INTERVIEWER
How did you first became aware of the Beat writers?
ROSSET
I'm sure it was through Don Allen. Don saw this outpouring of new writing coming from San Francisco. It really was a San Francisco scene. We devoted the second issue of Evergreen Review to those writers, like Ginsberg, Snyder, Kerouac—though very few of them were really San Franciscans.
INTERVIEWER
Whose idea was that issue?
ROSSET
Basically Don's. Of course, I knew about the City Lights edition of Ginsberg's Howl being banned. We printed "Howl" in the issue, but because the court case was still going on we used an expurgated version. We also already knew Kenneth Rexroth, who was a Henry Miller fanatic, so he was in it. Grove got a lot of writers out of that issue. We became, in a way, the official publishers of the Beat generation.
INTERVIEWER
The second issue of Evergreen Review, in 1957, was the first national publication of the Beats as a group.
ROSSET
We were hardly a major national publication. We printed maybe five thousand copies, then went back to press and printed maybe another five thousand. At a loss. We sold the magazine for a dollar, and it was very expensively done. There was a beautiful section of black and white photographs of the poets sewn into the binding.
INTERVIEWER
Was it ever your intent to publish a little literary magazine, in the tradition of the small literary quarterlies that supported the work of the previous generation of modernist writers, like Pound and Joyce?
ROSSET
That may have been Don Allen's concept. But if you look at the first issue, it never really came to be. We did Sartre and Beckett—OK, that might fit. But Baby Dodds, jazz drummer? Don was quite academic. He made people like Frank O'Hara and Kerouac and Ferlinghetti academic. I mean he made it possible for the academy to accept them. When you look in his anthology, The New American Poetry, which we published, you can see his influence. That book became the standard, the landmark book, and it sold and sold. It taught poetry to a whole generation of young kids. He established schools of poets with that book, you can see it in the table of contents. He wanted to create a new academy.
INTERVIEWER
If you were to say, This is the essence of the Beat generation, what would it be?
ROSSET
Well, to me, it was two writers. Kerouac and Ginsberg.
INTERVIEWER
Not Burroughs?
ROSSET
Well, no. Burroughs was so special by himself, very special in a literary sense. The heart and soul of the Beats were Ginsberg and Kerouac: Kerouac, the heart, and Allen, the brain. Allen was the organizer, the conceptual person who guided it. He took care of everybody. He was the shepherd of the flock, in a sense, and some of the sheep were, you know, Burroughs, Kerouac, McClure. It wasn't easy to keep those people in the same line, believe me. You had to be a sheepdog to go around and find Corso or whomever. Allen molded things, like Burroughs. I mean, he brought Burroughs's manuscript of Naked Lunch in the door one day.
INTERVIEWER
What do you mean, he brought it in the door?
ROSSET
It was a big manuscript. We were committed to doing Naked Lunch, but we kept stalling because it was insane to go into the face of the wind with that book when we hadn't yet won on Tropic of Cancer. Burroughs would have been much harder to defend than Miller. You could make a case that Henry Miller was an established twentieth-century writer—especially after the Lady Chatterley case. But Burroughs was much wilder, and nobody had ever heard of him. Lawrence had set the stage for Miller, in a sense, and Miller set the stage for Burroughs. But at the time we signed the contract for Naked Lunch, we still hadn't won anything. We were right in the middle of Chatterley. Had we just gone ahead and published Burroughs it would have been a mess because we already had so many lawsuits.
INTERVIEWER
What was it that attracted you to the manuscript of Naked Lunch?
ROSSET
I think it's a work of genius, especially the part about the Dr. Benway character. Now, when you read it, it sounds almost coherent. But back then, well . . . it was like looking at an abstract painting. No one had ever seen anything like it before. Reading that book was something. It was the way that he turned the language and concepts around, using a good figure, a doctor, to send up the whole society. Of course Burroughs had strong concepts about all kinds of drugs, you know, whether they were good or bad, and also how to break your habit. That was very special to him. I can't imagine Kerouac being too involved in that particular kind of thing.
INTERVIEWER
Do you remember first meeting Burroughs?
ROSSET
I remember being around him in the sixties, in Paris and in New York. He was very quiet, sort of strange. Severe.
INTERVIEWER
Severe?
ROSSET
I remember a party that Ted Morgan gave for him, about fifteen of us there. Burroughs didn't say a word. And then suddenly, apropos of nothing, he stood up and put his finger to his head like a pistol. He said, I don't see how people can shoot themselves in the head. All that blood. Obviously I never saw him with a real gun, shooting apples off heads or whatever . . .! He had a very Midwestern posture, almost T. S. Eliot-like. I did not think of him as in any way related to somebody like Kerouac. Kerouac was relaxed—as a person more like the painters. Burroughs was very stiff. Ginsberg was always quite calm, more and more expert at his métier. If you saw him in the beginning, he was just learning. But he kept on the same track, and he didn't go against what he did. In other words, he never said, Oh, I was a young kid then, and drop it. He developed through the years in a natural way. Kerouac didn't last too long at being good. There were not too many years at the top. Some of the things he wrote later were really, I think, quite inferior. The last years of his life he sort of fell to pieces, and he became very angry at his book publishers, who we weren't by then. Thank God. I think Farrar, Straus took him on. He also had become violently anti-Semitic. He used to call me at my home in East Hampton and tell me how he hated the Jews. He'd complain about Roger Straus, or about his other publishers. To him they were all Jews . . . the Jews were after him.
INTERVIEWER
And he called you?
ROSSET
All the time. I'd listen to this and I'd say, Yeah, right, yes, just hoping that he'd stay at the phone and not come and see me! Listen, I'm sure it didn't bother Allen Ginsberg, and it didn't bother me. His anti-Semitism wasn't personal. I just couldn't get him off the phone. I could be totally wrong, but he seemed to me to have a lot of violence in him, just beneath the surface. Just a little. I don't know if that was true, but it was the way he looked. I was a little afraid of him. He'd been involved in some sort of a murder scandal at Columbia University, which I was very aware of. He had a football smashed face. He looked tough. I did have one marvelous day with him. Claude Gallimard came to New York—they were publishing Kerouac—and like all French tourists they wanted to see the American beatnik. So Gallimard and two or three other people from his publishing company came to our house on Eleventh Street to meet Jack—and his mother. With his mother around, Jack behaved like a little prince. She played the piano and sang songs in French—God knows what Gallimard thought about that! Jack drank lemonade. It went off beautifully. I remember walking out the door with him—I wanted to get him out of there before something happened—and he said to me, Hey, I carried that off pretty well, didn't I? Yeah, you did, thanks. And I meant it—thank you!—I was scared.
INTERVIEWER
Would it be possible today to start an Evergreen Review?
ROSSET
I don't know. There was a disaffection in the society in the fifties, as there is today. But people like the Beats, though they were disaffected, were charged with energy about it. Even Beckett was, in his own way, as was Ionesco. Now there's a malaise, but there doesn't seem to be anything creative happening in response to it.
INTERVIEWER
In 1964, Evergreen changed format from a trade paperback to a regular, glossy magazine. Why did you decide to go to the larger size?
ROSSET
We wanted more attention. More distribution, more readers, more advertising. But the first issue we did like that was confiscated by the district attorney in Nassau County. That was a kind of discouraging first step. I don't know how many copies got out of Nassau County alive.
INTERVIEWER
Why was it confiscated?
ROSSET
It was seized because of photographs I had brought back from Paris, pictures of nudes by Emil Cadoo that we printed in the issue. We also used one for the cover. They're beautiful photos, and now they would be given a PG rating. They're very cloudy, and you'd have to have a fair amount of imagination and ingenuity to see anything happening in them. But the district attorney apparently did. He came from a place appropriately named Hicksville, Long Island. The issue was printed there, and it was all ready to be bound, but a woman who worked there had a husband who was a detective for the vice squad. She went home to him and reported this terrible stuff that we were publishing, and it all ended up in the district attorney's office. They took all the copies to the police station, unbound. It was a mess. That issue was never bound properly. So Cy Rembar, who was one of our lawyers, started a lawsuit using a rarely used law from 1898 against the district attorney, personally, for arresting us. And it worked. He finally said, Leave me alone and I'll leave you alone.
INTERVIEWER
That issue of Evergreen, number 32, has fiction by Norman Mailer, Jean Genet, Burroughs, Ionesco, and Robert Musil, poems by Günter Grass, Michael McClure, and Lenore Kandel, and a play by Rolf Hochhuth. Pretty impressive lineup.
ROSSET
The change in format did not change the tenor of the magazine—except that we added the photographs, in color. I felt that there ought to be a larger audience for what we were doing. We'd reached a plateau in circulation in the small size, about twenty thousand an issue, and nothing we did managed to break through that ceiling. I felt that the small size was a format that limits you to a particular audience. The trade-paperback format worked in the beginning, because we were able to confuse bookstores as to what we were. We were treated as both a book and a magazine—we got the best of both worlds. But it kept us within a certain circle. With the large format, circulation eventually grew to over a hundred and fifty thousand. Then with the next issue, number 33, we had another problem with a printer. We published a poem by Julian Beck that ended with the line, "Fuck the USA." They wanted us to take the line out. We said, Would it be all right if it read "Fuck the Soviet Union"? They said sure—a very good example of what we were up against at the time. Probably if the poem said, "I don't like the United States," that would have been all right. "Fuck the Soviet Union" was all right. But to put the two together . . .! We lost that printer. We kept losing printers, one after another.
INTERVIEWER
Aside from the Julian Beck poem, that issue has fiction by John Fowles and Kerouac, excerpts from Jakov Lind's Soul of Wood and Brautigan's Trout Fishing in America, a piece by Michael O'Donohue, Jan Kott's essay "King Lear or Endgame," and an essay on writing for the theater by Harold Pinter. You also included some of the Cadoo photos from the previous issue with a paragraph about the confiscation of the magazine by the Nassau County DA. After having problems with one printer, you went to another printer and published the same photographs!
ROSSET
That is very funny! We thought we'd try it again! We used the occasion to say this is what we did last time and what got them upset. The new printer was willing to print the photos, but not the poem! We published it anyway.
INTERVIEWER
Though Grove started out primarily as a literary publisher, over time the company did more books of an overtly political nature, like Frantz Fanon's The Wretched of the Earth and The Autobiography of Malcolm X.
ROSSET
Fanon was published by a very left-wing, radical French publisher, who we bought it from. It was a more important book for Africa, Algeria in particular, more than here. I mean, people here had a lot of terrible problems and poverty, but nothing like in Africa.
INTERVIEWER
The black nationalists sure took it up.
ROSSET
Far more than Martin Luther King. The Black Panthers, definitely. It was a revolutionary book. Malcolm X, though, I don't know. He wasn't political in that socialist way. Malcolm X was very revolutionary when it came to the treatment of black people in this country, and so on, but I don't think he had Fanon's kind of insight about political organizing and economic analysis. I wonder if Malcolm X ever heard of Fanon. I doubt it. No, his movement got translated into Muslim practice. That never impressed me as being brilliant politically. It still doesn't.
INTERVIEWER
Didn't Grove acquire The Autobiography of Malcolm X after he had been assassinated?
ROSSET
The book was already in galleys when we got it. Doubleday was the original publisher, but they gave it up. In the paper, Nelson Doubleday said, I don't want my secretaries to be killed because of this book. We paid twenty thousand dollars, not to Doubleday, but to Alex Haley. I don't think Haley would have let any money slip away from him.
INTERVIEWER
What was it about Malcolm X's book that attracted you to it?
ROSSET
Malcolm X got assassinated, that's number one. He was a renegade who had something very interesting to say—powerful social comments to make about poverty and our government. The book is brilliant. Of course, he was much less of an establishment figure than he is now. In those days he was really a fringe person. Now he is a saint. He was a very exciting figure, very articulate. At the time he made that one terrible statement, though now in retrospect it doesn't seem so off base. When Kennedy was assassinated he said, "The chickens have come home to roost." Then it sounded awful—nasty and violent. But it was true. All the enemies that Kennedy created came back to haunt him. And it happened to Malcolm X too. He was almost assassinated at least once before. His house was burned down. He was living in constant danger.
INTERVIEWER
Aside from publishing black nationalists like Fanon and Malcolm X, Grove was also doing books by Che Guevara and Fidel Castro.
ROSSET
Fanon didn't write anything for us. He'd written a little masterpiece, but we got a book that was already done. With Che and Castro it wasn't so easy. I mean, there you had to be inventive.
INTERVIEWER
Inventive in what way?
ROSSET
Well, Fred Jordan and I flew to the mountains of Bolivia in search of Che's diaries after he was assassinated. Everyone was trying to get that diary, including the CIA. We got a tip from the Cuban delegate to the UN. Eventually we found some pages in Cochabamba and published them in Evergreen in a whole issue dedicated to the spirit of Che. Paul Davis did a painting of Che for the cover; we made a poster of it and put it all over New York, in the subway and at bus stops. It was everywhere. That aggravated the anti-Castro Cubans and, I think, led directly to the bombing of Grove.
INTERVIEWER
The bombing of Grove?
ROSSET
One night in 1968 there was a series of bombings, ten or eleven, by a group who identified themselves as anti-Castro Cubans. They blew up Japan Air Lines, the Canadian Consulate, and they thought they'd blown up the apartment of the UN delegate from Cuba—except they got the wrong apartment. We were one of the targets. I met a guy who lived across the street from Grove and actually saw it happen. In the middle of the night some people drove past the office in a pickup truck and launched a rocket through the second floor window. Pow! Better than the Bay of Pigs! They caught the guys who did it, and it turned out that they were all reserve officers in the American Air Force who had also been working for the CIA at one time or another. So at the trial the judge announced, These are good people; they never did anything before. He let them go.
INTERVIEWER
When did you hear about the bombing?
ROSSET
Shortly after it happened. Early in the morning I got a phone call from my secretary. She was the first one to go to the office. The police were the only ones in the building before her. She noticed a stab wound in the Paul Davis Che poster on the first floor. The police did that, not the Cubans. The Cubans just drove by; they didn't stop.
INTERVIEWER
What was it about Che and Castro that you thought was worth the risk?
ROSSET
I liked what they were doing. They were anticolonialists at a very high level; they were romantic figures . . . As if Kerouac had been political, let's say. Later Fidel double-crossed me with his puritanism . . . when he went into the homophobe thing. That was terrible. And Che left, you know. It's one thing when you're on the outside fighting for the revolution, it's another thing entirely when you've won. After they took power, Che had to leave Cuba; there was no place for him. He left and went up into Bolivia, into Bolivian you might say. That's a pun. Even so, I think what Castro did, with all the ups and downs, was quite marvelous. And it still is. The insanity of this country not to be able to surmount a few fanatics in Miami. It is tragic.
INTERVIEWER
In the sixties, Grove also did many New Left and counterculture books, like how to dodge the draft, books about drugs. Mass-market paperbacks.
ROSSET
We found ourselves immersed in an audience, right? It was suddenly more saleable, or commercial. It was a part of the times. The flood was on our side for a moment. I keep thinking of that wonderful photo of Burroughs, Allen, and our editor Dick Seaver at the Chicago convention in 1968, amongst all those goddamn cops! The people I had at Grove were hardly against me. We were pretty much on the same course.
INTERVIEWER
As the sixties progressed, Grove published quite a lot of writing and art that was influenced by psychedelics.
ROSSET
To me that was a sideline phenomenon. It didn't intrigue me quite as much as it did others in the company. Certainly, it was of very great importance to Burroughs and Ginsberg, so that was of interest. I did not like Timothy Leary. He made psychedelics into a religious thing. I admired Leary for escaping from jail in California. That was his high moment to me! I would have helped him do that. Nothing else. I was outside of it. But not outside of taking drugs, if somebody gave them to me. I took LSD, which I didn't like.
INTERVIEWER
When was that?
ROSSET
The very early sixties. Allen Ginsberg and Timothy Leary gave LSD to me and a woman friend of mine. I'd never met Leary before, or really even heard of him. They came to my place on Eleventh Street—Leary, Allen, and his friend Peter Orlovsky. Leary gave us this big handful of pills. Well, I suppose we didn't have to take them . . . but he was from Harvard. He seemed kind of respectable. At that time acid wasn't that well known. I'd heard of it, but I didn't know anything about it. But it had an effect, I'll tell you. My apartment had two floors, and the three of them went upstairs and turned on African music and danced while my friend and I became paranoid. We backed into the corner of the room we were in. We couldn't figure out what was happening. Joan's paintings kept coming out of the wall, and I'd go and push them back into the wall! But my friend was in a state of terror. Then Allen came to us, and he told us something that night I have never forgotten: he taught me how to throw up. It was fantastic. I had an absolute phobia about throwing up, and ever since that night I can throw up on command. It doesn't bother me at all. He taught me how to relax, that throwing up is not a bad thing. He coaxed and coaxed, to get rid of some of the LSD. And it worked.
The next day I went to Grove Press, and when I came back to the apartment my friend was lying unconscious in a big pool of blood in the living room. She had tried to commit suicide—slit her wrists with a razor. Thank God she was still breathing. So I picked her up, got her upstairs. The building had four floors. Fred Praeger, the publisher, was my tenant—he had the other two floors. Praeger was an acknowledged CIA agent. He was coming down the stairs with this guy in a black suit and a white handkerchief in his pocket. I said, "Can I borrow that?" I made a tourniquet from his handkerchief. St. Vincent's Hospital was one block away, thank God, and I got her there. It took them three hours to sew her up.
INTERVIEWER
What an insane experience.
ROSSET
Afterwards Leary said it was my fault because I hadn't guarded her for seventy-two hours or something. So he takes her to Massachusetts—and he tried to get married to her! She would call me and say, I don't know if I should marry Leary. I'd say, Don't do it! He convinced her that her bad experience was my fault, that I didn't nurture her properly and create the right environment for her. Then I got a letter from him with all these questions about the LSD. It had questions like, after you took the LSD did you feel a, ten percent better, or b, twenty percent better, and so on. How did this affect your religious feelings? Did you have more of a feeling of God? I was so infuriated that I gave it to somebody I knew from Harvard Medical School, a psychiatrist. He said, after reading it, I am ashamed to be associated with Harvard! Shortly after that they threw Leary out.
INTERVIEWER
How did Grove get involved with Abbie Hoffman and Steal This Book?
ROSSET
Jerry Rubin's girlfriend, Nancy Kurshan, used to work for us at Evergreen. Abbie at that point had done a couple of pieces for Evergreen Review, and so had Jerry, I think. I never really liked either of them. Coming from an orthodox political standpoint, I distrusted the Yippie idea. I felt they were making use of the moment to a very strong degree. To me, Allen Ginsberg was real, as were Kerouac and others. But I always thought that Abbie and Jerry were somehow using the political climate to suit themselves, though certainly with a great deal of dash, talent, fervor, and madness. They were the cream, the froth at the top of the wave, but I really never trusted them.
INTERVIEWER
Then why did you publish them?
ROSSET
Abbie brought us Steal This Book because, though Random House had been publishing him and were happy to have him as an author, they wouldn't publish Steal This Book. I made a point to never look at that book. I never opened it. To me, if Random House wouldn't publish it, that was enough—we would do it. We arranged with him that he'd publish it himself and we would distribute it. There was a moral imperative for us to do something because here was a guy fighting for the things that we believed in, and he was being censored by his publisher.
INTERVIEWER
Did you have problems getting the book into bookstores?
ROSSET
Well, at that time Grove Press was actually being distributed by Random House. Abbie called his publishing company Pirate Editions—the spine of his book was a picture of Random House being blown apart. So obviously we couldn't distribute it that way. We had to make deals with other distributors and give them an extra ten percent discount. Because people did steal the book. It wasn't exactly popular with the conservative elements of our society. Also, it had instructions about how to make Molotov cocktails.
INTERVIEWER
In 1976, Vice President Nelson Rockefeller headed up a government commission to investigate covert domestic operations by the CIA against perceived enemies of the U.S. government. When the report was issued, Grove Press was cited as one of the principal targets. Wasn't Grove one of the only commercial businesses targeted by the COINTELPRO program?
ROSSET
Yes. So we tried to get our files under the Freedom of Information Act. Ultimately we got something like ten thousand pages of documents. In the process we discovered that they had found another Fred Jordan, in Illinois or somewhere. It was a case of mistaken identity. They had the two mixed up. Then they found another Rosset, who was also in the Communist Party during World War II, if you can believe that. Whatever I did was bad enough, but they also added to it what this other guy did.
INTERVIEWER
When did the FBI begin keeping files on you?
ROSSET
At college. I was one of those "Jewish radicals" at UCLA, which is where I went after I left Swarthmore. They had my files from my grade school in Chicago, Frances Parker. Once I was asked the question who is the most important person in the world? I was twelve years old. I said Benito Mussolini. I had read a book called Sawdust Caesar, which was very anti-Mussolini. I wrote to the author, George Seldes, a few years ago and told him: Do you know all the trouble you caused me? They carried that statement in my files for fifty years. They were trying to say I was profascist. Then, during the war, I had trouble getting into officers' training school because they thought I was a communist. They also thought I was a Japanese spy. They couldn't decide!
INTERVIEWER
Why did they think you were a spy for Japan?
ROSSET
Because I knew two girls from my high school who were half Japanese—both married to people in the American armed forces, I might add. The FBI said that I consorted with "Japanese whores."
INTERVIEWER
You got in the army nonetheless and while there you studied film, and after the war you produced a feature film, Strange Victory. So there was a natural connection between your early interests and when Grove began to distribute films.
ROSSET
We had a collection of important, avant-garde films that nobody else had, which started when I bought Cinema 16 in the early sixties. Maya Daren, Stan Brackhage—we had all his stuff. Some Kenneth Anger. We had Jack Smith's Flaming Creatures. And a film by Genet, the only film I know of that he made, and it's marvelous. Actually, that film lost before the Supreme Court. It is still theoretically illegal to this day. Many, many films. We had a couple of Lenny Bruce's movies, Godard's Weekend, some great Czech films.
INTERVIEWER
But the biggest success was definitely I Am Curious (yellow). How did you come across it?
ROSSET
During the Frankfurt book fair, I read an article in the Manchester Guardian about this Swedish film, I Am Curious (yellow). I thought, That's for us, how do we get it? So Christine, my wife, and I got on a plane from Frankfurt. I bought it right there on the spot for a hundred thousand dollars. That was a lot in those days.
INTERVIEWER
Knowing full well that this film was going to have trouble when it got to the U.S.
ROSSET
Right. But it was serious—about class struggle in Sweden, and about women's rights. Supposedly it had a lot of sex in it. Male frontal nudity. It's about a young girl whose father was in the civil war in Spain—the only thing he ever did in his life. She's doing a study of classism in Sweden, and she decides that the upper class in Sweden are as bad as they've ever been—terrible. Her boyfriend exploits her, and she practically kills him. She's running her own sad little world. That's what it's about. And it's not very happy—there is some sex in it, but I mean . . . very little.
INTERVIEWER
But that's what got everyone's attention.
ROSSET
I suppose! It was another one of those things. People showing it ended up arrested all over the country. We had to go from state to state, again. When our case came up before the Supreme Court, Justice Douglas, whom we once published in Evergreen, excused himself. The decision was four to four, which meant that the old decision, which we lost, stood. To this day it's against the law to show I Am Curious (yellow). But by that time the question was moot, because we'd already shown the movie in every major city in the country.
INTERVIEWER
You must have made a lot of cash from that film.
ROSSET
I Am Curious (yellow) was a big success. But it was a disaster for us in many ways. Because we made a lot of money, I went and bought a lot of foreign films—which were no longer commercially viable because all the art theaters had closed down, overnight, in 1970. They had started showing X-rated porno films. There had been a big market for foreign films in this country, and suddenly it was gone. After I Am Curious (yellow) played, that was the end. We killed our own market.
INTERVIEWER
And Grove had put a lot of money in European films?
ROSSET
Hundreds of thousands. How did I know there wouldn't be a market there the next day? We had destroyed it! And there was no VCR. No cassettes. And no theaters. But we had all the fucking films.
INTERVIEWER
Between the mid-fifties and the late sixties, Grove had grown quite large.
ROSSET
Well, when Fred Jordan came Grove was four people, including the accountant. Fred started doing business and sales, but I couldn't constrain him to that. He leaped over to editorial, sort of imperceptively. When I hired Dick Seaver to be an editor in 1959, there still weren't many people. Dick was also very important to the company. But by this time we had about three hundred people. We had a book club, a warehouse, a film department. We moved into this huge building on Mercer Street. We had a special executive elevator.
INTERVIEWER
Pretty exclusive.
ROSSET
We lost touch with the masses. I'm only half joking. The whole thing was not for real. It was an unreal time.
INTERVIEWER
That feeling of unreality must have grown throughout the sixties, as the underground became more popular and drugs became so much a part of the scene.
ROSSET
Yes, it did. We had our book club in a place on Varick Street. When you walked in you knew that half of the people working there were turned on. Over on Hudson Street, in the warehouse, we had people stealing more books than we were shipping. Even the union allowed us to hire detectives! It didn't help. They were taking them out in truckloads. We finally had to give the warehouse up. Not long after that we had to let almost everybody go.
INTERVIEWER
Surely, considering the content of both the books and films you must have had problems with the feminist movement.
ROSSET
One morning I was with Fred in Copenhagen. I got on the phone with my secretary. I said, How are things?
I'm not in your office today. I'm one floor down.
Oh, why?
Well, your office is occupied by all these women.
It was the height of Women's Lib. They demanded that we build a child-care center and that we pay a royalty from our erotic Anonymous titles to the prostitutes of New York City!
INTERVIEWER
Did they do any physical damage?
ROSSET
Well, they broke up the furniture, but who cares? In fact, in court they claimed they did more damage than they actually did! They wanted to go to jail. In order to get them off we had to say they didn't do anything. This was Cy Rembar's finest hour. He fought to get them off, though we were supposed to be the prosecution. First, we arrested them, then told the cops to let them go—cops don't like that.
INTERVIEWER
Many people like to think of publishing as a gentleman's profession. Obviously you saw Grove differently. It was much more confrontational and took risks, financial and otherwise, that other publishers wouldn't take. You never thought of Grove as a publishing company in the way that people thought of Knopf or Random House?
ROSSET
No. And neither did they. Neither did the Knopfs or Random Houses think of us that way.
INTERVIEWER
How did they think of Grove?
ROSSET
Bennett Cerf, of Random House, was extremely cordial and friendly. But Alfred Knopf was hostile. He thought we weren't in the same class with him. When I say class, I mean what's thought of as class in society. He came from what he considered a great aristocracy of wealth and tradition and so on, and we hardly fit in. When he did Lady Chatterley's Lover, he expurgated it: Over my dead body would I have done that. And Knopf didn't appreciate that, you know. Robert Bernstein, then president of Random House, I think, said of Grove . . . well, he was speaking of me. He said I was a maverick. Not in the mainstream. He was right.